PR Careers: Supporting The Next Generation Of Practitioners
May 2022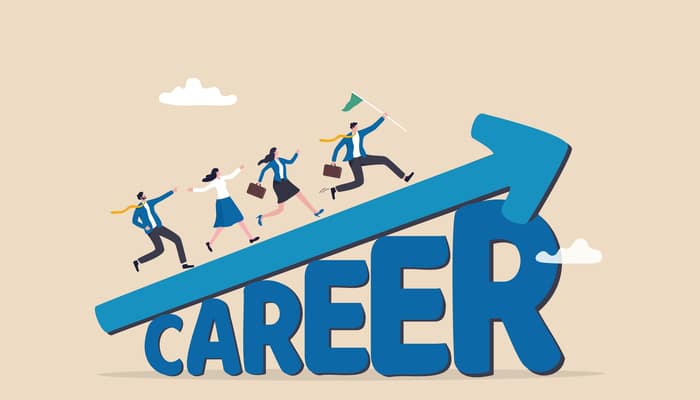 By Winston Choo, Director, Sandpiper Singapore. Winston has over 20 years' experience in corporate and financial communications, public affairs, professional services, issues and reputation management, strategic media relations, investor relations and stakeholder communications for leading listed companies and private multinational organisations.
---
As a fast-growing PR agency in Asia Pacific, we are acutely aware of the need to attract and retain the highest calibre of PR professionals. But what do people wishing to grow their PR careers want from agency employers? Here at Sandpiper, we believe the key to longevity in this ever-changing space is understanding the needs of the younger generation, and giving the mentoring, guidance and benefits they need to grow and flourish.
Firms need to market themselves to potential candidates
Gone are the days when candidates clamoured for a handful of prestigious PR internships or entry-level industry positions. Back then, agencies enjoyed the market advantage of being able to select the best candidates without worrying about scarcity of applications. Instead of waiting for high-calibre candidates to compete for employment vacancies, nowadays agencies need to take a proactive approach.
Just as we recommend for our clients, we need to build a strong employer brand as the agency of choice for emerging practitioners to grow their PR agency careers. Getting the right fit at the recruitment state is crucial to short-term and long-term success. This starts with understanding the mindset of the new generation.
Building a strong employer brand and a nurturing, diverse, and inclusive culture is the key to recruiting and retaining talents.
Better technology means more freedom
In days gone by, new team members would have to earn their stripes with the numerous administrative tasks required to manage accounts in a busy agency: media monitoring, reporting, minutes, research and event support to name a few. Now that many administrative tasks are automated, juniors have more free time to dive into the more strategic elements of PR agency life — building media relationships, directly advising clients and having a seat at the table when it comes to strategy, brainstorming and execution. Instead of demanding juniors be patient and spend the first 18 months quietly supporting managers, agencies should foster PR careers by encouraging that enthusiasm and giving them freedom to explore their talents in a safe and constructive way. After all, the younger generation are among the first to grow up with the internet in their lives as children and are digital natives. They're very likely to be representative of our clients' target audiences and have much to teach us and our clients about how to reach and connect with their peers.
Getting ahead of the growth
Traditionally, agencies would win a pitch, then scramble to hire a team to deliver. However, it's far better to get ahead of the curve when it comes to human capital. We prefer to hire aggressively to meet growing needs of future clients, so when campaigns are ready to launch, we are well prepared to meet the challenge. It's not always easy to find people with experience to hit the ground running, so why not bring in junior PR team members and invest in them early to get them up to speed? Securing the best and brightest talent makes us appealing to our clients as we already have the proven capacity to deliver complex campaigns. This way, new team members can get in the groove of the agency culture and processes, learning how the agency works in advance of growth curves without the pressure of having to deliver quickly to impress a new client. Account managers aren't stretched to the limit, servicing 15 campaigns at once and are therefore far better equipped to deliver on campaign KPIs. When teams are stretched, client relationships begin to suffer, so ensuring teams are well equipped at all levels of seniority makes solid business sense.
Attracting career changers
Not all emerging practitioners are fresh-faced university graduates in their 20s. There's an increasing number of people shifting towards a more dynamic, creative, fulfilling PR career from industries like media, finance, law and government. These candidates are more mature, require less onboarding and are typically highly committed towards their new career direction.
Gone are the days when people picked an industry for life and remained loyal to their employers. We find that people changing careers after ten or even fifteen years in another industry bring plenty to the table. With diverse experience they are able to share insights from their former career, as well as having an understanding of working life that juniors sometimes take more time adjusting to. Mature recruits bring fresh thinking to the team, and tend to advance their PR agency careers quickly, particularly because they've made a strategic decision to change careers so are determined to learn all they can and make it work.
More than money
The younger generation expects to be paid well for their skill level, but there's far more to the equation when it comes to meeting their needs. Everyone, regardless of age or skill level, wants to join an organisation that reflects their values, empowers them to do good and quite simply, work on projects that result in a sense of fulfilment, in honing a skill, or just having made a difference in delivering desired outcomes for the client. Whereas the definition of fulfilment thankfully varies from person to person, the similarity is that we all want to feel part of a team and celebrated for our contribution. Recognition in small ways is so important to create a sense of belonging and team cohesion. When emerging PR practitioners have a seat at the table and are encouraged to make a contribution, they thrive. It's not about throwing them in the deep end, but acknowledging that they still have things to learn so allowing them a safe arena to experiment and grow under the guidance of a PR mentor. People are likely to contribute when they know they'll be heard and valued.
Diversity is important here too
We know that employers with a diverse workforce thrive. As a PR agency, it makes sense that we hire a diverse workforce, to reflect our clients and their audiences. A 2018 McKinsey study, found that companies with the most ethnically/culturally diverse boards worldwide are 43% more likely to experience higher profits. Being inclusive means we get more diversity of opinion, more fresh thinking and more insights into broader audiences, so it makes sense on an operational as well as a cultural level. Diversity drives company innovation, growth and profitability. Diversity means that every team member is free to be themselves, making them more confident, more relaxed and comfortable in the workplace. This leads to better staff retention and more commitment to achieving our goals, so it's a win-win all round.
---
You may also like: