Entry Level PR: How to succeed in your first agency role
April 2022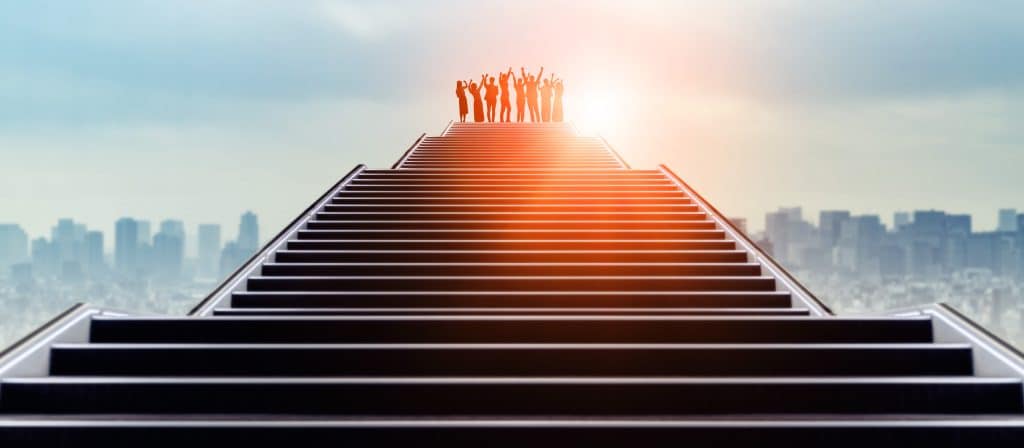 By Cadence Hong, Senior Account Executive at Sandpiper Singapore. Cadence has worked in the communications industry for three years, where she supports a range of clients in the technology, financial services, sustainability, and corporate affairs sectors. Cadence and Beatrice Hua (Account Manager of Sandpiper Singapore) won the Silver Award for the PRCA APAC Singapore Young Lions PR Competition 2022.
---
Congratulations! If you've chosen a career in PR and secured your first position with a PR agency, you're about to embark on a both rewarding and challenging career. Working in your first entry level PR position is a time of learning how to mould public perception, build reputations and protect a brand's image. Every day, you can make a real impact, have a creative voice, influence reputations and build a network of communicators among your clients, media and colleagues. Not bad for a day's work!
What to expect in your first job in PR
Exactly what does a PR account executive do? Let me take you through the typical responsibilities of an entry level PR position:
writing: press releases, opinion pieces, internal communications, emails, awards submissions, reports and more
administration: media monitoring, meeting agendas and minutes, tracking work completed and planning work to be done
client liaison: brainstorming, reporting and keeping the client informed of your activities and results
media liaison: pitching stories to media, arranging interviews, providing media resources like bios, images, data and more
stakeholder liaison: communicating on behalf of your client with stakeholders like government, industry bodies, project partners or collaborators, sponsors, community groups and others
planning and attending events: conferences, exhibitions, launch events, industry functions, awards nights, client events, webinars and more
Hard skills required:
copy writing
creative thinking
problem solving
presentation
project management
If you're thinking this all sounds fun and exciting—you're right and of course, this is not an exhaustive list of everything we do.  Whether it's working with influencers, preparing for media interviews or preparing video content strategy, there's always something interesting to work on as you build your PR career path.
How to make a great first impression in your first job in PR
When you're just starting your career with an entry level PR role, you're likely to be chomping at the bit and raring to go. But learning on the job takes patience. Starting a career in PR gives you opportunities to shine right away. But you won't be thrown in the deep end. At Sandpiper, we give new practitioners the chance to have a voice and make a contribution. But we won't be leaving you alone to run campaigns by yourself—not until you've gained those necessary skills.
Your PR career path hinges on making a good impression in the early months of your career. You can start with:
Soft skills required:
dedication
confidence
accountability
networking
professionalism
team player
giving your utmost care to all tasks you're assigned, even trivial, menial ones
proving you can be relied on to get things done
speaking up, sharing your ideas and making a creative contribution
being clear and concise in all your communication
ensuring your manager and your client knows what's going on through updates
understanding the fast-paced nature of media, which means we need to respond quickly when stories break
appreciating that you are a representation of your PR agency, and by extension, your client, so always conducting yourself in a professional, accessible and courteous manner
being a team player, ready to chip in and help at short notice
The more you prove yourself as hardworking and trustworthy, the more opportunities you'll enjoy and the greater contributions you'll be able to make. As you gain experience and confidence you'll be given more opportunities to contribute, lead projects and work on a broader multitude of clients and campaigns – and I say this from my first-hand experience at Sandpiper!
Above all, focus on building relationships
We know from Sandpipers Reputation Capital Report 2022 that a variety of important factors influence the way people feel about and connect with brands. And it's the same on an individual level too. When you are starting a career in PR, you need to cultivate a reputation of being reliable, professional and a valued team contributor. The value of your relationships is imperative. In your first job in PR, simply focusing on being easy to work with is a good start. When it comes to client relationships, you want to show them that you're thinking of them, by working hard to understand their business, their audience and objectives. Be that source of insight and truth for your clients. This could be as simple as regularly sharing insightful articles or industry news with your clients.On a media level, having those connections is important and it's key to build a close relationship with them. The best thing you can do is understand their objectives and give them the stories they're looking for. Once a journalist trusts you as a useful source of content and stories, you're well placed for them to open to your next pitch or suggestion. So, developing an in-depth level of media understanding is a critical skill to develop in the early years of your PR career.
Good record keeping
It may lack the glamour of your other daily tasks in your PR career, but getting into the habit of good record keeping will hold you in very good stead as your career progresses. It's important to keep a good record of your tasks and remain accountable to your team members with accurate timesheets.
On a client level, keeping clients well informed about progress of campaigns is critical. Keeping on top of meeting schedules, agendas, minutes and reporting is likely to be a responsibility for an entry level PR position. So do a brilliant job and your seniors will take notice.
PR is a rewarding career
The effort you put in can make a lasting impact on your client, by helping shape its reputation in a positive and strategic way. We know now, more than ever, that public perception is critical for brands. In a time of rampant 'cancel culture' and rapidly evolving consumer expectations, brands must protect their image and strategically position themselves in their marketplace. We are the expert custodians that brands turn to to cultivate that positive reputation.
Personally, I do believe pursuing a PR career is a great opportunity for all. Since I began my career, many have asked me if introverts are suited for this industry as one might think that our daily conversations and responsibilities require people who are extroverted. My answer is yes! A career in PR suits introverts because we prefer others to enjoy the limelight, but we thrive when influencing outcomes behind the scenes, both directly and indirectly. PRs are the backbone of a brand image, which makes it a highly rewarding and exciting career.
---
You may also like: