Trends In Influencer Marketing For 2022
7 January 2022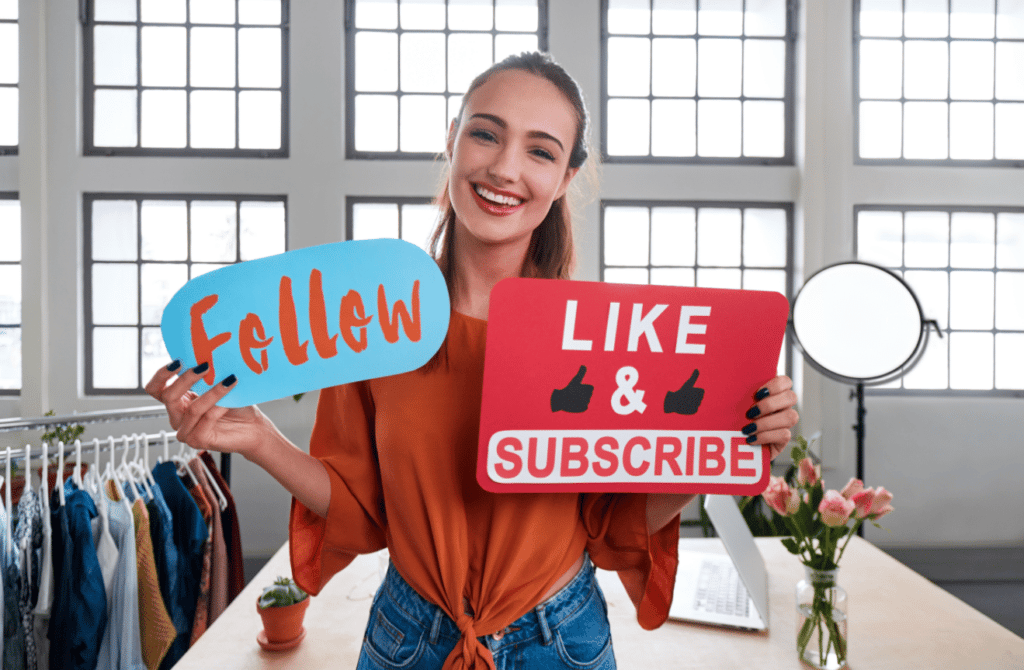 by Beatrice Hua, Senior Account Manager Singapore. Beatrice specialises in consumer and corporate communications, issues management, employee and influencer engagement for healthcare brands.
Trends in influencer marketing for healthcare brands in 2022.
In a post-pandemic era, healthcare brands are navigating a changed landscape. Never before have consumers been so aware of key health drivers, with audiences taking an interest in vaccines, condition management and complications, due to the pandemic. One thing we've learned in a COVID-19 world is the power of influencers to educate, inform and encourage discussion of formerly taboo topics. As we move to a new year, it's important for healthcare brands to continue leading positive conversations, and leveraging the power, sway and audiences of influencers remains a powerful means to do so. But in the ever-evolving social media landscape, it's important to take a flexible approach. In 2022, we're expecting to see a continued emphasis on collaboration, authenticity and multi-channel tactics.
Authenticity will remain key in 2022
When brands take a controlling approach, they finesse the message to reflect their own tone of voice. Unfortunately this is rarely effective. Influencer marketing means the influencer needs to retain their own content style and brand voice — not parrot the content of the brand partner.
Followers and fans of influencers are savvy and they can spot a promotion a mile away. If the tone and content style radically deviates from the influencer's usual content, fans won't engage or respond in the usual way.
The best way to get an authentic story is to give the influencer guidelines, particularly around what not to say. Giving them free rein to create their own content in their own style ensures a more seamless integration into their typical day-to-day content. This ensures it's more impactful and engaging to their audience.
Collaborations extend reach and visibility
Instagram, TikTok and other social media platforms are making it easier for healthcare brands to collaborate in joint campaigns with other users. This means that content is shared on platforms of multiple partners, exposing the message to a broader audience. For instance, the Instagram Collabs feature means that brands or users can co-author content with another user, and the post will show up on both profiles. In this way, both brands and users can engage both their communities, and share likes, views and comments.
On Instagram, securing highly-desired shares and saves is vital, which exposes the message to broader audiences. Using clear CTAs (calls to action) in asking the audience to comment, share and save the post is shown to be effective.
Leveraging different platforms for different content
In the past, sharing a single video across all platforms was effective. However, in 2022, different styles of content should be targeted to each particular platform. Algorithms tend to favour content created for the specific platform, (Instagram is known for reducing visibility of content with a TikTok watermark). This means that platform-specific content is more effective, even though it is more time consuming to create. Influencers should recommend the content that is best for their followers.
Staying on top of platform features
Algorithms change all the time and new features come and go. So it's important for brands to be flexible and fluid with their influencer marketing campaigns. Unfortunately, it's not as simple as finding a strategy and sticking with it. Audiences change, platforms emerge and then other platforms respond to trends with their own variations. We've seen this with Instagram reels and the short-lived LinkedIn stories emerging in response to TikTok, and even Facebook introducing Facebook Audio in response to Clubhouse. So, in 2022, brands should commit to evaluating, testing and being open to new ways of working with influencers to leverage trends as they come and go.
Meanwhile, Instagram's changes to its algorithm in 2022 also mean that brands should be prepared for fluctuations in engagement and impact as changes take effect. More than ever, gaming the algorithm is ineffective, so focusing on producing quality content should always take precedence.
Integrating activities with broader campaigns
We all know that it takes plenty of touchpoints with a message before a consumer will take action. In 2022, the best influencer marketing campaigns will be conducted as part of a broader strategy. When a consumer experiences a consistent message via various mediums, they're more likely to take notice and hopefully, take the desired action. This may be discovering a story on Instagram, followed by noticing a story in their favourite online news site, then being remarketed with digital advertising. Follow this up with dedicated, SEO-optimised landing pages and the chances of converting ideal consumers is far greater.
Clearly, when part of an integrated campaign, healthcare influencer marketing has deep potential to reach new audiences and boost awareness, thus delivering vitally important health outcomes.
You may also like: