Building Your Company Profile Using LinkedIn PR
24 November 2021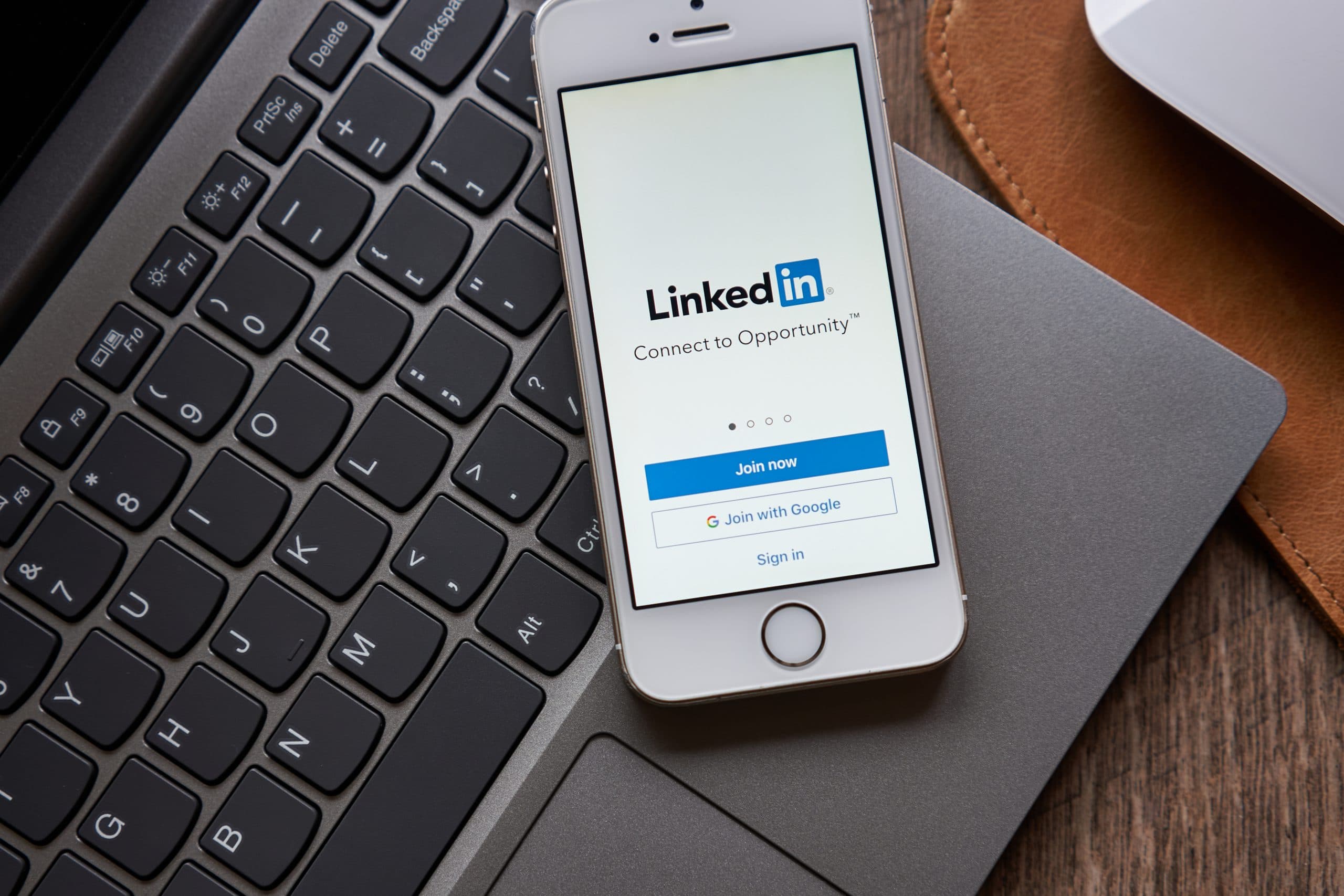 Building Your Company Profile Using LinkedIn PR
By Miguel Bernas, Senior Digital Consultant, Singapore. Miguel has over 30 years of experience in the media and marketing industries with expertise in digital marketing, content strategy, social media, brand story-telling, online reputation, SEO, digital asset development and project management.
LinkedIn PR: how to connect with journalists and engage with your audience using LinkedIn
While most B2B companies are heavily present on LinkedIn, many overlook the opportunity to use LinkedIn as part of their PR efforts. LinkedIn is, first and foremost, a social network and it's a platform where journalists abound.
Journalists often turn to their LinkedIn connections to gather insights, stay up to date with industry news and seek sources for comments on their stories. So if you're seeking to boost relationships with particular journalists, using LinkedIn is a powerful, yet often overlooked tool.

Unfortunately, many B2B brands businesses publish a company page and do little else. Starting an engagement campaign on LinkedIn not only provides a competitive edge but allows brands to gain increased media awareness.
Because it's part of a journalist's job to interact with company spokespeople, journalists are generally open to networking via LinkedIn. While they may zealously guard their direct or mobile phone numbers and private email addresses, they tend to be more relaxed about connecting via LinkedIn (if you approach it in the right way).

Today, I'm highlighting five myths about LinkedIN PR and how you can avoid these common pitfalls and use LinkedIn as a valuable tool in your media relations strategy.
Myth one: The LinkedIn news feed is a good place to share your press releases
While press releases may seem ideal for social media content, they are written specifically for journalists, as a prompt for them to create their own story. Social media users are not scanning their news feed for press releases. Its format is entirely unsuitable for sharing directly on a social media newsfeed like LinkedIn.
That's not to say the content contained in a press release shouldn't be repurposed into social media content, but it should be more than a cut-and-paste effort. Social media, including LinkedIn, gives you direct access to your audience, so it is about creating a story to start a conversation. Social media posts can contain photos, videos and include tags of relevant people. Ideally, your content is designed to inform and educate. In short, it's an opportunity for the role of the journalist to be played by you.

Myth two: Companies must maintain a corporate and professional tone in writing
Keeping a professional appearance is important but it can be done while using a warmer, more natural tone on LinkedIn. News stories have a greater impact when they contain a human angle. Many B2B companies focus on the message about products and services, and forget the human being enjoying the end benefit of a problem being solved.
Using an impersonal tone, one that sounds like a product page on your website, puts companies at risk of sounding like every other business on LinkedIn. When everyone sounds professional and corporate, it's easily forgettable.
To begin incorporating a human perspective, share customer quotes, stories, interviews and opinions. Videos are an excellent format for this content. Reviews from real customers not only appeal to the media, but they will also gain traction with the brand's target audience.
Companies that are succeeding with social media marketing don't hide behind their products or services. They provide opportunities for their employees to share their perspectives on company news using their own language. They reveal the company's values and culture. Conversational language is more impactful, inclusive and has a higher chance of being shared.
Myth three: Large reports or research papers are suitable for LinkedIn sharing
Like any social media channel, LinkedIn is not the place to dump 20-page report. Think of yourself as a LinkedIn user: how likely are you to, while browsing the news feed, decide to drop everything and spend the next 30 minutes reading a white paper?
Journalists are hunting for bite-size pieces of information before deciding what they will cover. The brand's audience are also looking for tidbits of information, not essays. Anything requiring extensive reading will be ignored and harm the company's page reputation of providing useful and easy-to-digest content.
Social channels are used mostly during downtime where viewers are scrolling for quick reading. Audiences do not take the time to read an in-depth report, instead, they would prefer to see the highlights spread out over many posts, especially statistics.
Turn your lengthy report into social posts by breaking it down into sections. Carousels or three-minute videos are ideal ways to provide informative content from a report. Posting directly to the feed allows a brand to see if the content gains traction and if the media may be interested. Then a DM campaign can be carried out, checking in with each journalist to gauge whether they might want to explore the topic further.
Myth four: Focussing on gaining more company page followers
Growing brand awareness is best done with a focus on people rather than metrics such as company page follower count. Engaging with individuals in a positive and meaningful way has a far larger ripple effect than simply publishing only business-oriented posts.
People connect with people on LinkedIn or any other social media platform, so concentrating on personal connections is a wise maneuver for any brand.
To broaden the potential reach for a business, companies should invite each team member to share their different perspectives and other interests. As individuals, they will become known as experts in their area who are open to conversations. Whether they are a CEO who discusses leadership and vision or a subject matter expert sharing technical data, posting their expert opinions will peak interest far more than speaking to the public as a company.
Encouraging people in leadership roles to connect with and follow key media groups will also grow the company's profile. Gaining more interest from the media is then a matter of engaging with each media outlet's content — commenting on and sharing their posts, along with supporting them, instead of just cold pitching to them.
Myth five: It's all about sharing company news only
Journalists are not looking to view a company newsreel, they want to get to know the people behind the brand. While publishing some posts with news is a good idea, it's crucial to share a variety of thought leadership, value-driven content.
A clever approach is to encourage staff, especially in-house experts to share their perspective. By encouraging them to share insights, analysis and value-driven content they will open up conversations.
To avoid conflict, provide some guidelines around what types of content are suitable. It is worth recommending they do not discuss topics such as politics or religion. However, talking about mental health, sustainability, balancing work life with family and ways they enjoy time away from work are all interesting and fairly safe.
Regularly publishing posts on similar topics builds a positive expectation and reliance on seeing the same content. People will begin to follow a company to see more of the content they enjoy consuming. Naturally, this includes the media.
Ideally, businesses should focus on sharing advice and value rather than all news. A good rule to follow is 80% of helpful content and 20% of news-type posts. When promoting news, adding an insight or learning makes readers feel less like they are being talked at and more as if they are a part of the conversation.
Above all, using a human-led approach is the best way to take a different stance from other businesses. While competitors are trying to position themselves and their products against each other, brands can build long-lasting relationships with the media and stand out by focusing on people instead.
You may also like