Using A LinkedIn Video Strategy To Boost Engagement
18 October 2021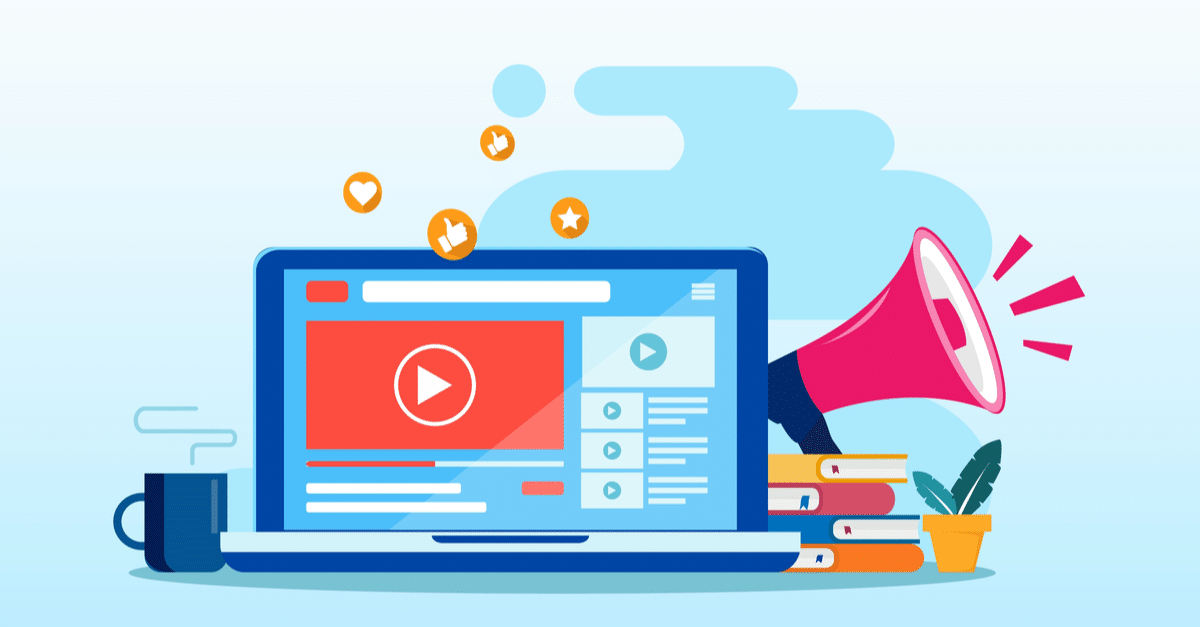 Using A LinkedIn Video Strategy To Boost Engagement
Linette Ong, Senior Account Manager, Singapore. Linette specialises in corporate communications, investor relations and crisis management with expertise in asset management, content development, corporate communications, crisis and issues management, energy, financial services, and public communications for government agencies.
How to create a successful LinkedIn video strategy
With video content consumption on the rise, developing a LinkedIn video strategy is an ideal way to grow a brand's reach and increase audience engagement.
Digesting complex information is much easier with videos, so it makes sense that they're growing in popularity. When the same content is presented as a text and a video, 59% of executives will opt to watch the video. The key to making video work on LinkedIn is to have a solid strategy in place.
Despite LinkedIn ranking video and text content fairly equally, when it comes to videos, 62% of people consume them completely while they tend to skim emails, blog posts and podcasts. For businesses looking to warm up a cold audience, boost brand awareness and have readers fully absorb a message, producing video content is the best step.
Turning complex messages into enjoyable content with video
People make purchases when they trust a brand to deliver. The problem is that consumers are so inundated with advertising messages that they have become immune to messaging and inherently sceptical. Therefore, the strongest way to build trust and ensure they feel comfortable buying from a brand is to leverage social proof. Ensuring that a consumer sees someone else buying from a business and hears that person's positive experience of the product or service can help build trust and encourage conversions.
Case studies are excellent sources of social proof and when turned into a video, they have the power to elicit a strong emotional reaction from viewers.
When compiling video content, it's important to include a variety of perspectives. This allows viewers to gain a more complete picture of how the product or service will work for them. Using a combination of anecdotal stories with questions and answers creates an entertaining and informative video. They're also an ideal format for promoting the brand's commitment to their core values, such as The Association of Independent Wealth Managers' (AIWM) holistic focus and commitment to promoting the industry's growth and Zuellig Pharma's commitment to sustainability.
To know what types of content will resonate most with an audience, it's important to research what they are looking for from a brand. Tuning into social media posts and comments, starting direct conversations with the target audience and conducting polls allow businesses to understand what their audience desires and their common struggles.
Top three misconceptions about video production
Because videos can have an outstanding finished product they've garnered a reputation for being quite expensive. However, videos can be produced affordably and fairly quickly. The key is ensuring that the production quality reflects the brand values.
For a sophisticated corporate brand, their production would need to be polished, professional and in line with corporate brand guidelines, which would typically require the help of a videographer. It's a worthwhile investment in growing brand awareness and gaining traction with a new audience. They also provide a competitive edge. For instance, Cisco uses a highly effective three-part video series in partnership with PolicyPal's Val Yap to showcase their solutions for small and medium businesses (SMBs) to adapt to the new normal in a post-pandemic environment. It touches on all of the questions and concerns plaguing SMBs in the shift to remote or hybrid working, and it shows how technology can be deployed for a more secure and collaborative future of work.
Once a brand has invested in video content, it's easy to maximise the ROI by repurposing the videos for: Amplification on social media platforms Diversifying types of content on company website Sharing internally to bolster employee pride and loyalty Driving engagement with investors and other stakeholders
The second myth circulating about videos is that they need to be epic stories more akin to a TV episode than a short ad. Micro videos can be highly effective, taking less than three minutes to address a key issue or answer a common question.
Sandpiper created a two-minute video featuring Singapore specialist Dr Lim Hui Fang and Singapore's football legend Fandi Ahmad about the importance of managing asthma symptoms. Informative with an element of storytelling, it's a compelling message in a short format.
The last misconception about video creation is that it involves a great deal of time with 66% of marketers believing it's too time-consuming. Along with being affordable, video content can be done quickly, especially if the business already has the communications strategy and clear corporate narratives in place. Video can be simply another channel for the cohesive message.
Common mistakes brands make with video content
While doing nothing when it comes to LinkedIn video strategy is the biggest mistake brands make, others include: making the viewing time too long rambling about a message instead of cutting straight to the key points poor editing pushing products too much instead of providing value for the audience trying one video then deciding it doesn't work failing to repurpose and reshare content
Like any marketing strategy, it's important to test it over a period of time. Figuring out which types of videos and audience likes best is done by A/B testing where two similar types of content are released to gauge which one resonates with the audience most. For videos, testing different lengths, messages and styles will show what the audience enjoys and which isn't to their liking. Resharing content is key, because only 5% of your audience will see the content at any one time. So it's important to have that content work hard for you by sharing it on a frequent basis.
Creating a successful LinkedIn video strategy
Having a strong understanding of the audience is a must for a video strategy. Assessing who follows the brand and the types of content they consume provides key insights into what types of videos they will resonate with most.
There are seven steps to ensuring a LinkedIn video strategy is comprehensive and has the best chance of producing high-performing content. Set an objection for the video. Consider first what the business wants to achieve from each video. Focus on solving audience problems or answering questions. They don't want to hear about products or services but instead are looking for ways to overcome their hurdles. Good production values, which are consistent with the overall brand identity and values. Good quality of editing and sound. People have short attention spans and a grainy or hard to hear video will lose viewers instantly. Using video to amplify other content. White papers, events promotion and product releases all benefit from the addition of video content. Testing results and continuing to iterate. Only through watching the initial performance and refining it will a brand find the perfect fit for its audience. Planning video content early. Leaving video as a last-minute task in campaign planning is likely to reduce the effectiveness and end up with a rushed end product.
Choosing the right spokesperson
As a brand ambassador, the spokesperson needs to be relatable and a good fit with the business's core values.
Senior company leaders can prove to be knowledgeable and seen as strong leaders. They may also not be natural or relaxed on camera. They can be an excellent candidate for promoting a rebrand, explaining the change in business direction or clarifying what a business stands for.
Subject matter experts are ideal candidates for a spokesperson due to being highly knowledgeable but often they get bogged down in technical language that can lose the viewer's attention. Third-party experts such as a doctor talking about health outcomes often bring the same attributes. (Hence why good video editing can work magic.)
End-users such as clients who have used the product with success are excellent spokespeople for building trust and rapport.
A videographer will help the brand choose someone who looks natural and at ease talking on camera.
Evaluating a video content strategy
By reviewing the metrics such as view count, play rate, engagement, social sharing and click-through rate, businesses are able to identify which content is performing well.
Businesses need to go beyond vanity metrics such as likes and follows. Tracking metrics such as email list growth, the number of warm leads per month and audience growth will provide a more accurate insight into the strategy's effectiveness.
Brands that become content marketing leaders are the ones who are willing to innovate. They watch how their audience interacts with their content and look for ways to implement new formats and styles.
It's vital to remember that no audience stays the same forever. Tastes change over time and continually sticking to the same format can turn an engaged audience into a cold one.
Implementing a LinkedIn video strategy allows businesses to develop a more holistic communications approach and ensure their message is absorbed from start to end. It's an excellent opportunity to raise brand awareness, boost engagement and augment audience growth.
You may also like: