Are Traditional PR Skills Still Relevant In Today's Digitised World?
16 February 2022
by Louise Humphreys, Account Director, Sydney. With over 25 years experience in communications in Asia and Australia, working inhouse and with a number of PR agencies across a large range of sectors, Louise has witnessed firsthand the everchanging way PR has changed since the advent of the internet. Here she looks at how the 'new era' of digital PR has changed the way clients need (and want) to do business and examines if there is still a need for 'traditional' PR skills and strategies.
Having started my career when writing a well-crafted press release and nurturing great media contacts was the key to a successful public relations campaign, it is incredible to reflect on how the PR industry has changed (particularly in the last decade) with the enormous growth in digital communications.
To be honest, it's not surprising there is huge growth in digital communications when you consider newspaper circulation is at an all-time low the average human attention span is getting shorter and mobile internet access is soaring. Plus, clients now want to boost their online profiles via digital channels and measure the effectiveness of their PR campaigns through click-through rates, conversions, bounce rates and the size of their social media audiences.
So how does traditional PR differ to digital PR and is it still relevant?
One thing we can all agree on is that a successful PR skill is the ability to create compelling content for relevant audiences—whether that's from a traditional PR campaign or a digital one.
Let's look at some of the differences and why they both have a role to play. The benefits of a digital PR approach include: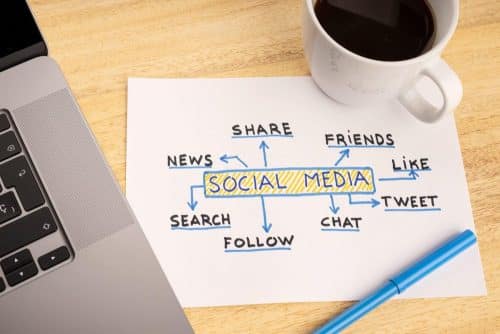 Greater-targeted reach, yet cost-effective
Digital media can reach millions of people with literally the click of a button. Digital PR campaigns will use ever-changing algorithms and search engine optimisations (SEO) to target customers.
To create impactful campaigns, digital PRs will draw on a host of internet-based strategies, including link building to support SEO, content marketing , influencer outreach and social media.
More channels of communications
Everyone processes information differently. Some people are more visual and some would rather listen to the story. Digital PR campaigns offer the opportunity to cater for different audiences and the various ways they want to 'read the story' such as creating corporate blogs, clever videos and webcasts, video transcripts, personal communications on Linkedin profiles and infographics.
Quantifiable results
Clients are being asked to legitimise their marketing spend. Digital PR is vastly more quantifiable than traditional PR. With a range of metrics available, digital media is easier to measure and you can prove its value in terms of website traffic. Every online interaction leaves a digital footprint that can be tracked, monitored and measured.
Longevity and visibility
The competition for traditional PR is tough. With fewer journalists, fewer publications and many contributors writing across multiple areas for their respective organisations, there is limited space and time, so a story must truly be newsworthy.
Digital media gets around this issue as you can create your own space. Further, with traditional media, once a story has been published and read, it is 'yesterday's news'. With digital PR and SEO, it is easier to attract web traffic long after the publication date.
However, while there are numerous benefits to digital PR, there are downsides too.
Digital clutter is commonplace; Marketing Week reports that 60% of brand content is clutter. In just one minute on the internet, 500 hours of content is loaded to YouTube, 1.4 million people scroll on Facebook, nearly 700,000 posts or stories are shared on Instagram and 200,000 people are tweeting. Amid this clutter, lower quality content has the potential to drown out a carefully crafted message. Particularly on social media, with fresh content appearing almost constantly, your story needs compelling elements to survive the algorithm.
Amid this landscape, is traditional PR now irrelevant?
Far from it. Traditional PR is still a very powerful channel to reach a client's audience. In an age of fake news and misinformation, people tend to trust news from highly reputable longstanding media outlets (whether it's print, television or radio) over social media and messaging apps.
Our clients constantly want us to achieve published stories in leading publications because there is a sense it provides brand credibility, status and authority.
In the leading news outlets, the readership will provide the opportunity to reach a much larger audience than social media too. Our clients are always pleased when we get a story published in the Business Times, South China Morning Post, Australian Financial Review or one of the international media outlets.
And importantly, social or digital media often feeds off traditional media. For example, bloggers often write about things they have read or heard in traditional media or a client might post an article that appears in traditional media on their website or LinkedIn profile. And of course traditional media still reaches vast audiences online even if print circulation is dropping.
We can all see how important online news outlets are by the growing number of online industry and trade publications.
Which approach is right for your organisation?
This is an interesting question.
While digital PR is becoming increasingly popular alongside the rapid growth in digital marketing, we firmly believe there is still an important place for traditional PR strategies. Let's face it, we still get the majority of our news from traditional media sources.
At Sandpiper we don't believe one form of PR is superior to the other. Instead, we believe that for a business to achieve maximum exposure, a mixed method of techniques should be executed. We strive to find a balance that works best based on the unique needs of the client.
So, while they require a difference in execution, traditional and digital PR share the same fundamental goals: clever storytelling to build brand awareness, promote services or products while putting together a positive message for relevant audiences.
Finally, and most importantly, if a PR agency wants to provide optimum results for their clients, they too need to constantly evolve as quickly as the rapidly changing external PR landscape. Plus, they should proactively signal these opportunities to their clients and encourage their clients to embrace similar levels of agility in their communications strategy.
This way, the client is well prepared to embrace digital PR, traditional PR or a combination of both tactics in a way that ensures the organisation maintains and grows a strong reputation in the eyes of its consumers.
You may also like: