The Importance Of International Media In Defining Your Reputation Globally
26 January 2022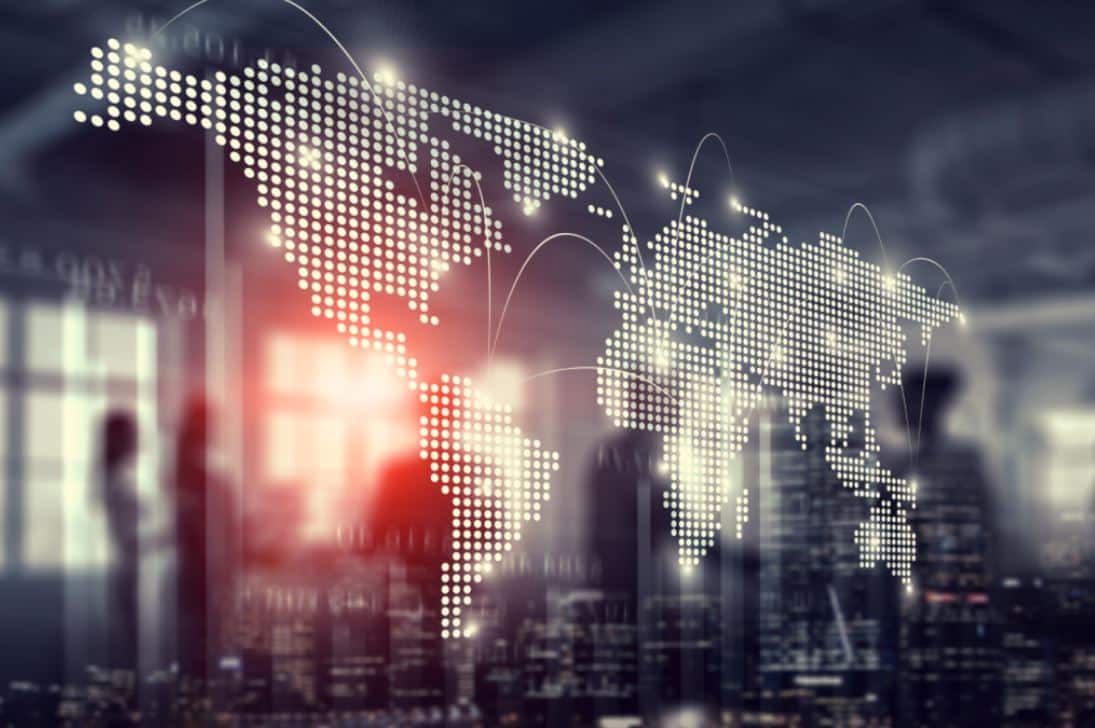 by Edward Brewster, Director, Sandpiper Communications. Ed is a PR industry veteran, with over 25 years of experience working in corporate affairs, media relations and public affairs both in-house and with leading global agencies. He has held senior strategic communications roles with Three, Huawei and Prudential plc.
In the past decade, we've observed considerable shifts in how media outlets operate, reach audiences and make money. The rise of online news, social media and the subsequent changes in audience behaviour has been a huge disruptor in the industry. Now we're all well and truly acclimatised to this new media landscape, brand communicators and those responsible for corporate reputation are increasingly recognising a new media force: international media outlets.
Traditionally, media players were confined to their local market of origin, but now that's no longer the case. Of course, some media institutions including Reuters and the BBC have long been the exception, and have served international audiences for decades. These players have now been joined by a group of highly influential and truly international media outlets with a scope of influence and reach that spans multiple borders.
Who are the most influential international media outlets?
There's no 'official list' but media outlets that now operate on a global scale include:
The Financial Times (FT)
Reuters
Bloomberg, which includes BLoomberg TV
The Wall Street Journal
BBC
CNBC
The New York Times
The Economist (to some degree)
Agence France-Presse (AFP)
The Guardian
These media outlets, whether print or broadcast, have major regional bureau and editorial operations across the timezones. The Financial Times describes itself as 'the world's leading global business publication' indicating its commitment to serve audiences beyond its traditional UK base. Similarly, Reuters describes itself as 'the world's largest multimedia news provider', and many others also emphasise their global reach in their taglines, bios or descriptions.
These organisations have evolved from their national or metropolitan bases in Europe or the US to become truly global operators. In particular, many have invested in a significant editorial presence in Asia. The larger ones also have mandarin-speaking editorial and writing teams, and serve significant audiences across Asia, which may go largely unnoticed in their 'home' markets, leaving some brands unaware of the importance of developing relationships with these key players.
How brands can leverage the power of international media
Increasingly, global media outlets cover a broad scope of specialty areas. Each editorial team includes a senior editor, supported by a group of deputies, often based regionally and a number of journalists and freelancers reporting into the team — as many as 15 for larger teams. Being so well staffed, means these sector teams are dynamic, can afford to chase leads and investigate issues in depth and of course coordinate globally.
This can be a double-edged sword for corporate communications teams. On the one hand, more resources means greater opportunities for brands to get featured. Stories can enjoy more depth, more longevity and more interest. On the other hand, there's far greater scrutiny, so if your brand is facing a crisis or a particular issue, there's plenty of journalists with the time and resources competing to dig deep and potentially uncover a few skeletons.
The power of global coordination
In recent years, global media outlets have vastly improved their internal communications, working coherently across markets to produce stories with a global viewpoint. For example, a story originating in the UK can be replicated in the USA and Asia-Pacific and consequently, make global headlines by featuring contributions from on-the-ground journalists in each field from various regions. Shared bylines is the norm, with contributions from experts in different locations able to coordinate far more in-depth and nuanced stories than would have been possible even ten years ago.
This sophisticated level of coordination can catch brand communicators unawares. If you aren't as agile in coordinating an international response to media enquiries, your brand reputation is at risk of suffering. Brands who can emulate the international media's global connections with their own internal resources and present a consistent, unified message will prosper in this new media climate.
Understanding global issues on a local scale
Companies can strategically leverage the power and interest from international media outlets to benefit from a greater share of voice, which can be a powerful influencer of public goodwill.
The key to success is balancing the level of interest both locally and globally.
Brands need to ensure they are considering the international media's point of view by considering the global impact of local initiatives. Being prepared for questions in this vein will ensure that brands are able to give them the answers they seek. International journalists tend to be interested in the broader scale of local initiatives, such as how the news story feeds into a larger trend, political movement or change of behaviour at a macro level.
At the same time, having local representatives on the ground in key markets to harness relationships with brands and key media can be highly valuable. Instead of putting a Shanghai-based reporter on the phone with your US-based spokesperson, brands are better off investing in providing local experts who can be available at the right time zone, and with the required level of local insights.
Common mistakes that brands make when dealing with international media
First, brands tend to underestimate the power and scope of these publications, simply because their level of influence is not as immediately visible on a local level. Being unwilling or unable to talk about big issues on an international scale can mean you miss opportunities and potentially face a greater risk at a later date. Brands that like to hide behind press releases and want to take strong control over the messaging will not succeed in building relationships. This can leave brands at the mercy of competitors who are better able to deliver media what they want, and enjoy more column inches, interviews or brand mentions as a result. Often, entrepreneurial startups are better placed than established corporate brands to answer media questions, and offer a level of transparency and openness that results in more coverage.
It is important to acknowledge this change in how the media works and to understand the level of influence these media outlets now offer and being willing to give them the insight and transparency they need. Those who underestimate these outlets, and fail to build relationships with journalists risk missing out on considerable opportunities to gain positive media coverage and in turn, powerful signals of trust with their audiences on an international scale.
You may also like: