How Technology Brands Can Navigate a Growing Trust Deficit to Build Brand Equity
2 August 2021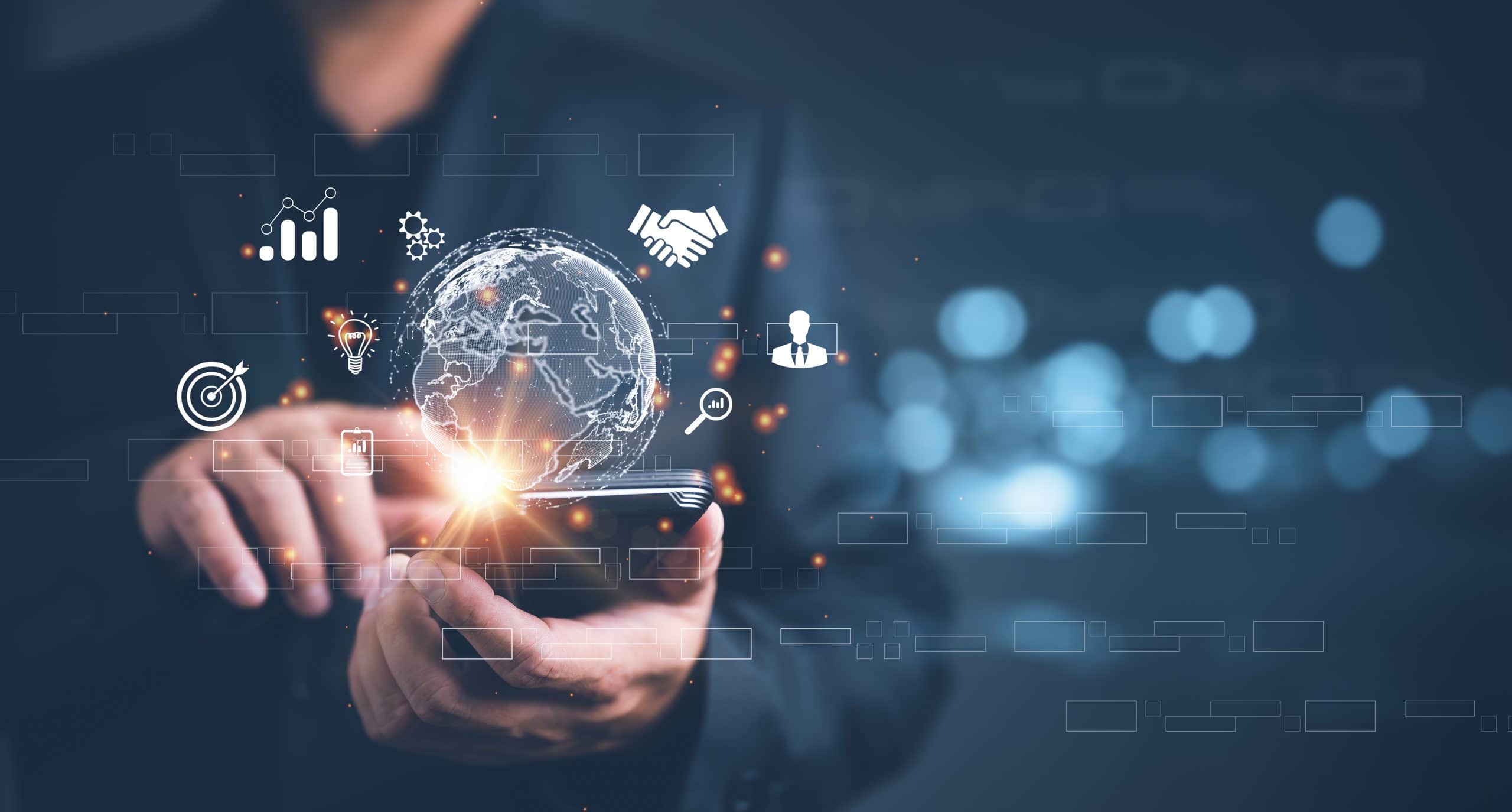 By Genevieve Chow, Director, Technology, Sandpiper Communications, Singapore. Genevieve has over 15 years of experience advising multinational companies and government agencies across the technology, telecommunication, media and tourism sectors. She provides strategic counsel to clients on managing their corporate reputation and developing multi-faceted public relations programmes to support their sustainable business goals.
Tech companies are changing the world, one innovation at a time. Imagine how productivity would have ground to a halt in the pandemic if not for video conferencing and collaboration technology. Or how we have all turned to video-streaming apps and online entertainment content to cope with lockdowns.
So for tech companies, there's plenty to celebrate. But for every amazing innovation comes public discussion about the role technology plays in our lives. Amid a landscape of distrust, how do tech companies communicate a positive vision? It's important for brands to ensure consumers and stakeholders understand their vision, commitment and leadership. This starts with a purpose-led clear message and strategic and tangible actions to ensure the continual reinforcement of the company's vision and brand values.
Silence is not golden
Given the level of scrutiny surrounding tech brands, technology leaders can be forgiven for deciding to lay low. By avoiding discourse, staying out of broader societal conversations, brands feel they may be able to avoid unwanted discourse. However, this approach could backfire.
Consumers have high expectations on the brands they support and they want to see transparency and accountability. Plus, they want to buy from brands that align with their own beliefs and values, that make a statement about who they are as a person and the positive change they want to see in the world.
Brands that fail to communicate their vision tend to get left behind, giving their competitors a disproportionate share in public conversation. Establishing a good relationship with consumers and audiences allows for greater brand awareness. This serves brands well in times of crisis or trouble. If consumers have barely heard of a brand, they'll only know it for a crisis. On the other hand, brands that have made the effort to establish rapport and understanding with consumers tend to be seen through a more balanced point of view when a crisis comes along. Inoculating the brand with a values-led reputation will help it to better weather potential disruption or crisis in future.
Communicating and demonstrating a clear vision and purpose
All brands need to stand for something, and technology brands are no different. When you have a clear and simple vision, consumers can think, 'That company? Sure, they're all about X', and better appreciate what the brand stands for.
Often, tech brands are singularly focused on their amazing technology and direct most communications efforts to showing off the latest solution or software. That technical aspect is important of course, but it should be partnered with broader 'why this matters' messaging that focuses on articulating the technology's positive impact and change in a way that resonates with consumers.
In particular, this should centre around how brands contribute beyond just selling the latest gadgets and products. Companies need to bring their vision to life with tangible actions. This can be through corporate social responsibility programs, leadership, employee communications, sustainability, sponsorships and other public initiatives and causes that should ideally be linked to a company's brand values and focus areas. It's about living the brand values with demonstrable actions, not because it wants to increase its appeal among consumers, but because it's the right thing to do as a responsible corporate citizen in an industry sector that has the means to make a real, positive difference.
Humanise the brand with thought leadership
If a tech brand wants to amass more reputational capital in today's increasingly competitive media and digital landscape, it needs to humanise the brand by making its senior leadership and executives more visible. Being authentic means removing the veneer of perfection and lifting the veil and sharing the human stories of the brand and the people who bring its values to life.
Increasingly, consumers are expecting business leaders to take a stand on key issues. Technology companies, by virtue of how technology is so deeply intertwined with all aspects of our lives, are in a unique position to set the agenda and be drivers of positive change.
By embracing thought leadership and having a firm vision and opinion on industry and broader issues, tech brands can edge out the competition and foster stronger relationships with media, both traditional and digital. Executives who seed opinion pieces to trade, business and tech media gain valuable column inches of media coverage and bring more followers into the company's sphere of influence. Speaking at industry expos, conferences and workshops can also deliver more opportunities for brand authority. People buy from people and brands that they trust, so it is important that business leaders earn this credibility through consistency in word and deed.
Thinking and acting long term
Technology brands who are successful in establishing strong trust among their audiences understand that it's a long-term approach. By reliably and consistently communicating a positive vision, and demonstrating the impact they have on the lives of their consumers, brands begin to gain valuable points in awareness and trust among stakeholders. Deepening the communications narrative with the ability to articulate a company's purpose beyond selling products, services or solutions will ensure greater cut-through and impact in the hearts and minds of target customers.
However, this is not a short-term strategy. Consistency is key when it comes to building trust, and companies need to adopt a long-term view to moving the needle. Ultimately, consumers are wary, even as they rush to try and adopt new technologies, they often have underlying doubts. It's the brand's responsibility to ease those doubts by helping consumers understand the good they do in the world and proactively sharing positive stories about the real and lasting change they are making.
Giving communications a seat at the table
Lastly, if technology brands want to leverage the power of communications to better convey the positive impact they make on our everyday lives, they need to empower the communications team within the company.
This means developing an intrinsic understanding of the role of communications and giving the senior members of the communications team the opportunity to shape company decisions at the highest levels of management. Additionally, it helps to foster a broader appreciation of the role of communications beyond generating press coverage.
A company that values communications will dedicate itself to hiring a strong in-house team, supported by specialist comms and PR agencies for both project campaigns and ongoing reputational building programmes, including issues and crisis management, brand awareness, thought leadership and more.
It's the tech brands who have the forward-thinking approach to take a long-term view and focus communication efforts on sharing positive stories about how their brand makes a true difference on an individual, national and even global level that are best positioned to build strong brand equity and trust, and ultimately, have a better chance at turning the brand goodwill back in their favour should they find themselves in unwanted spotlight.
You may also like: