The power of a new generation: what younger PR practitioners can offer clients
9 August 2021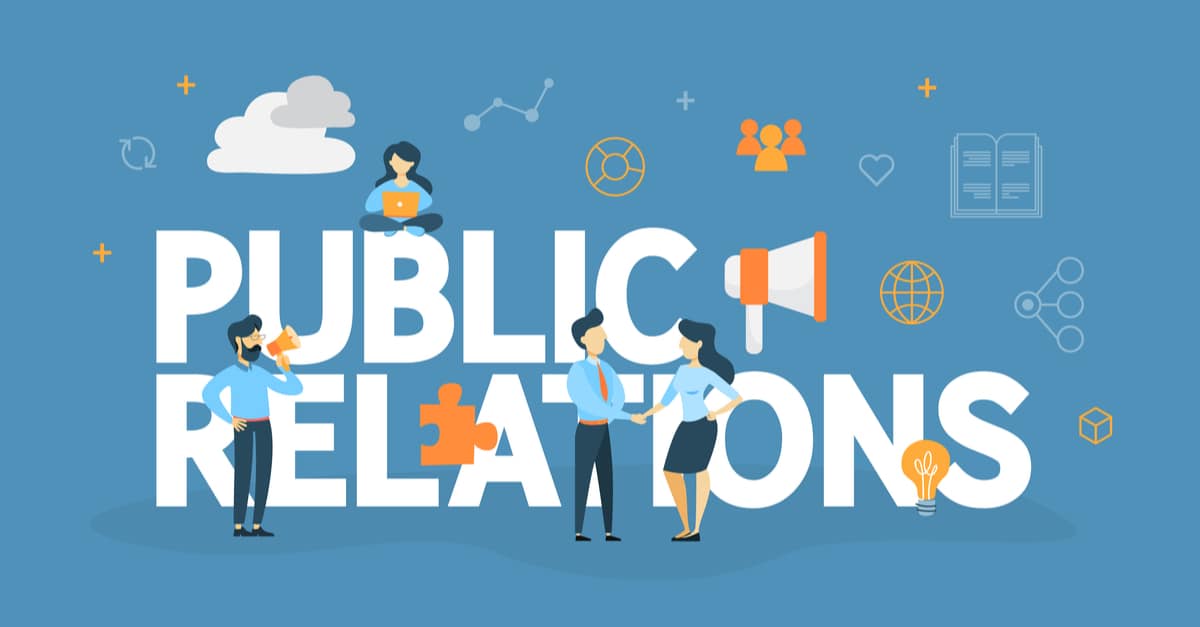 The power of a new generation: what younger PR practitioners can offer clients
by James CP Wong, Account Director, Hong Kong. James advises Sandpiper's private and listed companies in the technology and FinTechsectors. James has more than a decade's experience as a public relations professional with expertise in a wide range of fields, including fintech, public affairs, technology, consumer, property, and financial institutions, as well as running IPOs. He is also skilled in marketing communications.
Younger PR practitioners are set to be industry leaders in five or ten years time. But why wait? These emerging practitioners may not have decades of experience like older counterparts, but they are all social media and digital gurus with plenty of skills and wisdom to share with clients.
There's millennials who came of age at the turn of the century and may be still in the early stages of their careers. Plus there's the more loosely defined Generation Z, or even Generation C — the highly engaged subset who are more defined by their use of technology in their daily routines. These tech-savvy operators have plenty of skills and talent to offer their PR clients.
In the post-COVID environment, people work in a hybrid way, while PR practitioners exercise their strategies and tactics in similarly multifaceted fashion. As a PR practitioner who used a function phone in the beginning of my PR career, I would use old-school tactics such as press releases or face-to face media meetings. But when I am looking at my young teammates — who are all digital centric — they always suggest using social media friendly content on top of press releases; and follow the Instagram/LinkedIn of journalists and talk to them online rather than via formal introduction meetings.
The enthusiasm and creativity of younger generations
Emerging PR practitioners have plenty of insights to offer clients. In the backdrop of the information explosion following the rise of social media over the last five years, the younger generations have received far more information in terms of interesting ideas, impactful content, and unique campaigns.
As digital natives, they are quick to learn new technologies and techniques, because they've grown up with it. Older generations were adults when social media platforms blasted on the scene, but this younger age group grew up with the technology in their formative years. Online and social media have opened up the world for Gen Z, encouraging them to connect and collaborate with others around the world.
Plus, the younger generation of practitioners bring the natural energy, creativity and can-do approach that greatly benefits clients. Full of ideas, with their fingers on the pulse of the zeitgeist, younger practitioners are able to share these insights with clients, provided they're given the opportunity to share ideas and contribute.
I personally love to work with young teammates especially when working on some projects that require creativity, they always surprise me with some outrageous but fantastic ideas!
We are your audience
Younger PR practitioners are ideal communications advisors for any youth-oriented brand, because they completely reflect an appealing segment of their target audience. Many brands seek to appeal to this generation due to their high proportion of disposable income and values-driven buyer behaviour. In order to market to any audience, you must understand who they are, what they care about and how to reach them. Therefore, having representatives of this audience on your communications team can give you direct access to a pool of creative strategies and ideas that are likely to resonate with this target audience.
Keeping up with emerging technologies
The tactics that worked back in the 90s, 2000s, and 2010s are now considered old hat — so what worked ten years ago is now irrelevant. Younger generations are likely to be ahead of older counterparts in terms of advising clients about what's working right here and now. Whether that's leveraging the power of the latest social media app or feature, like Clubhouse or Instagram reels, or embracing new productivity, time management or project tools, younger generations are more likely to adopt and master these new technologies with ease and confidence. This equips them to share insights and best practice with clients.
Values-based advisory
The younger generation of practitioners, millennials and Gen Z, have an entrepreneurial spirit that extends far beyond their communications and PR skills. Instead of "do things", the younger generation that I've seen prefers "do it right".This gives them the opportunity to share broader insights that extend to how the company can improve its operational productivity or policis to make things better. This broader consultancy can help clients make improvements to products, services and solutions, or simply its ways of working that can be highly beneficial.
Younger generations care deeply about issues like equality, diversity, sustainability and community, and can share suggestions on ways in which brands can improve their practices and better resonate with younger audiences on these important issues.
Giving this generation a seat at the table
If brands want to harness all this talent, it's important to give younger practitioners the opportunity to contribute. The old norms of younger workers quietly working in the background for at least two years before having the chance to meet and liaise with clients is no longer applicable. However, clients need to be open to embracing a new approach that recognises contribution based on merit, rather than years of service. Giving younger practitioners chances to participate in ideation sessions, contributing to brainstorming and submitting strategy recommendations can be a powerful way for brands to access the amazing insights younger operators have to offer them.
While experience and insight is always an important aspect for PR practitioners, especially in the advisory space, multifaceted, integrated campaigns can benefit from the innovative, unprecedented solutions that often come with the fresh approach of younger practitioners
How Sandpiper values younger talent
We understand the importance of mentoring younger PR consultants and recognise the unique assets and expert advisory they offer our clients. So we do our best to encourage their professional and personal development as part of our team. We offer numerous programs, policies and initiatives to encourage younger members of our team and facilitate their understanding of, and communication with our clients. This includes: sharing weekly training from internal leaders and third-party consultancies
providing opportunities to participate in pitching, strategy, ideation and planning sessions
mentoring programs so that new team members can learn from more established employees
encourage younger members to propose PR initiatives to clients and to provide guidance to drive the project

We firmly believe that our clients benefit from a diverse workforce of experts, and that includes younger practitioners, so we work hard to provide a workplace that harnesses their talents, to the mutual advantage of both clients and employees.
You may also like: