Influencer Marketing For Healthcare: What Works In 2021
26 July 2021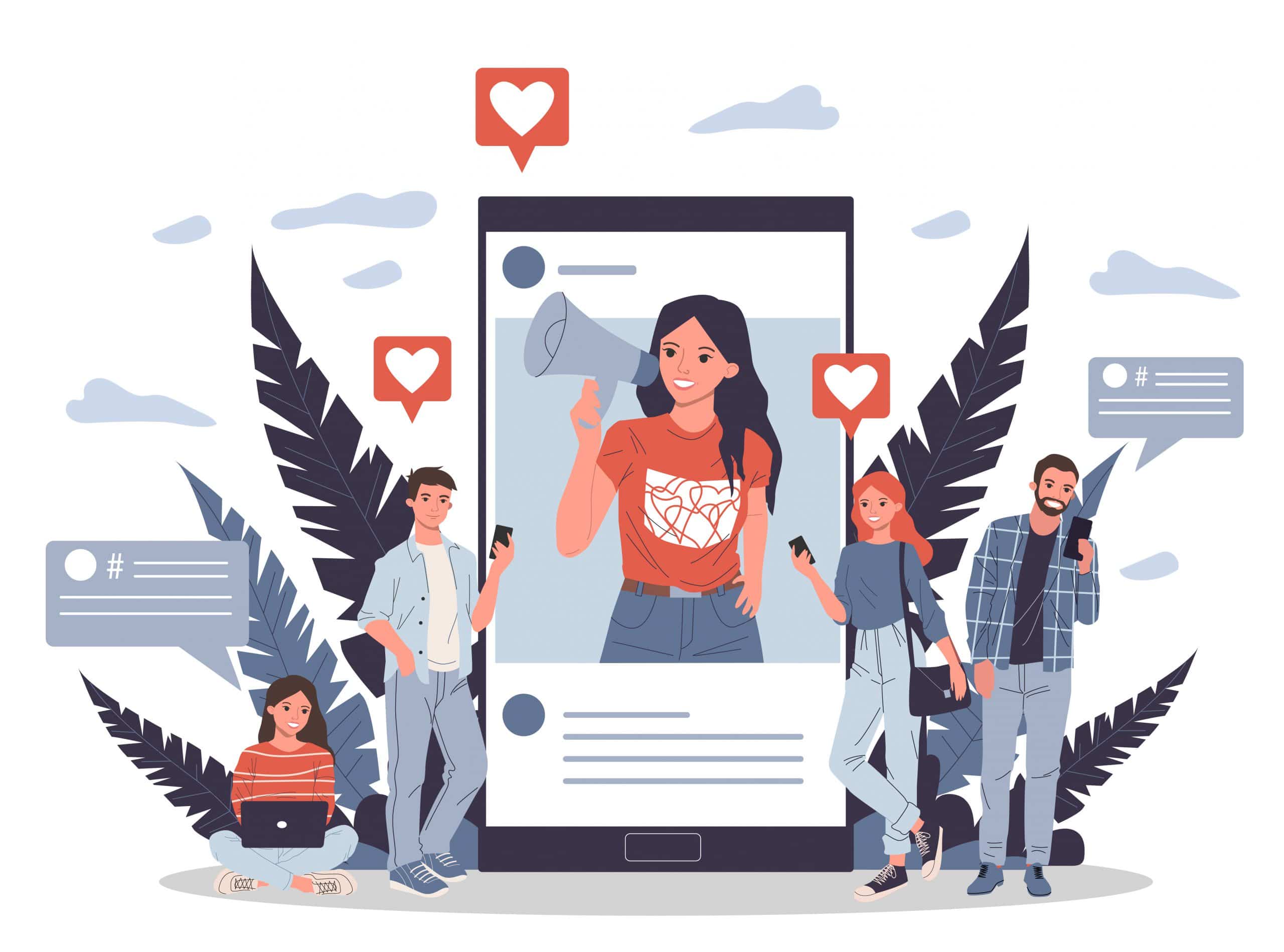 Influencer Marketing For Healthcare: What Works In 2021
By Sarada Chellam, General Manager, Singapore, Sandpiper Communications. Sarada specialises in brand and health communications and provides strategic counsel for clients working across a range of industries from healthcare to travel and hospitality. She has more than 20 years' experience as a PR practitioner and journalist.
#instagood: How healthcare brands can best partner with influencers and celebrities to reach their audiences
As the ways in which people consume media changes, so too do the ways in which brands use and choose communication channels to reach those audiences. This is especially true in the case of using influencers and celebrities in healthcare communications campaigns.
Increasingly, healthcare brands are seeking to engage celebrities and influencers to help convey their messages. A strategic partnership, implemented tactically can raise important awareness and improve health outcomes. However, there are many potential pitfalls to consider to ensure the maximum chances of a successful campaign.
The benefits of using influencers in healthcare
Brands have the opportunity to tap into the audience of celebrities who have impressive online followings on platforms like Instagram, Facebook and TikTok (country bans notwithstanding).
As healthcare brands compete for media share of voice and audience share of wallet, engaging with the audiences of celebrities and influencers is a powerful tactic to cut through that competition and engage more directly with consumers. This is particularly powerful as traditional media consumption declines, with fewer audiences consuming free-to-air television, newspapers and print magazines.
Increasingly, consumers trust influencers and celebrities and are endlessly curious about their lives, which includes the products they use and the brands they support. By extension, brands who partner with the right influencers and use careful messaging that audiences appreciate, can find that the trust associated with the influencer translates to a higher regard and trust for the brand partners that support them.
However, use of influencers and celebrities in healthcare is not without its risks
When the influencer is aligned with the brand and reflects the brand values, the synergy of the message is harmonious. But if that value proposition is not aligned, the results can be disastrous, and brands can be caught in the crossfire.
Audiences are savvy and they can spot a promotion that is not genuine, which in turn does no favours for the brand partnership. They're more likely to forgive a celebrity or influencer who they trust, but the brand damage is more difficult to mitigate.
There's an inherent risk for brands partnering with celebrities and influencers as the threat of scandal can erupt anytime, eroding goodwill for the influencer and leaving brands navigating reputational damage control.
Less intriguing but more common is a partnership that isn't quite the right fit, which can fizzle and lack impact with audiences. This occurs when the choice of influencer isn't aligned, and the campaign elements aren't strategically implemented. Often, this combines with a failure on the part of brands to adequately leverage the partnership across other channels, and the entire result can be lacklustre and unable to deliver return on investment for brand managers.
Influencers are not medical experts
Globally, we've seen a movement questioning the role of wellness influencers and their lack of medical credentials. Influencers rightly feel the heat of criticism if they stray into sharing medical advice with their audiences. Healthcare brands need to be prepared to manage this distinction carefully. It's a balance of allowing influencers to share their story in their own authentic voice, without straying into offering direct medical advice, or seeming to endorse one treatment over another.
The elements of a successful celebrity or influencer health campaign
Finding the right person
In healthcare, it is best to secure a celebrity or influencer with a personal experience of the condition or illness. This means having the condition themselves, or perhaps their close family member, such as a parent, sibling or child have experienced the illness. Otherwise, the link is tenuous and illogical.
When we undertake research to identify appropriate influencers for a campaign, we'll review elements such as: how the lifestyle and messaging of the person aligns with the brand genuine audience engagement via two-way conversation any signs of bot followers or artificial engagement rates results generated by similar brand campaigns compensation arrangements that deliver strong ROI for brand partners considering micro influencers with smaller yet highly engaged audiences (around 20-50,000 followers – depending on the country and platform)
Sharing emotive stories
Brands should focus on empowering the influencer partner to share their personal experience with the illness or condition. Storytelling is always a strong way to connect with a message, and healthcare stories can be especially powerful. The journey from noticing symptoms, feeling anxiety about what it could mean, through to eventual diagnosis and treatment can make for compelling reading, listening or viewing. Media are often open to stories of this nature, as they are endlessly appealing to their readers, viewers and listeners, thus increasing opportunities of gaining strong coverage from the partnership.
Focusing on awareness with the right call to action
Campaigns of this nature should focus on the condition rather than the prescription medication treatment. An awareness-driven campaign is not seeking mentions of the brand, nor photographs of the product. Rather, the messaging concentrates on raising understanding of the condition, noticing symptoms and exploring treatment options with GPs or other specialists. The brand should take a backseat. This ensures that influencers navigate the pitfall of medical advice and simply encourage their fans and followers to seek medical advice should they have any concerns. It's when they get advice from their medical professional or pharmacist that consumers reach the brand touchpoint stage of the journey. It's a highly subtle and strategic approach that can make a powerful impact on community understanding, and hopefully, better health outcomes.
Speaking in their natural voice
Healthcare brand caretakers can be tempted to massage the message and take control of the wording and presentation. But tinkering with the influencer's natural tone of voice results in an inauthentic style that followers can easily spot which instantly erodes trust. Whereas allowing the influencer to present the content in their own natural way, the message comes through harmoniously. Brands need only review the content to ensure the messages are accurate and safe.
Leveraging the campaign investment
Brands can gain maximum ROI on partnerships with celebrities and influencers by ensuring the campaign is leveraged into other opportunities. This can include a myriad of tactics such as: seeding stories in traditional media via television, magazines, newspapers and radio using dedicated social media hashtags to drive the conversation on the right social channels securing behind the scenes assets for video, photo carousels and for social media inviting influencers to attend staff and team building events sponsoring influences to attend industry or public events such as industry conferences, seminars and workshops repurposing content via the brand website, social media, newsletter and intranet optimising content for Google searches with SEO-driven content marketing
These leveraging activities help extend the lifetime of a campaign, by giving consumers the chance to access multiple touchpoints with the messaging across a variety of communications channels and therefore help increase the impact of the partnership.
Across Asia Pacific, it's vital to adapt campaigns for local audiences
What works in Singapore may be less effective in Indonesia, Vietnam or China. Platforms vary in popularity, as does the level of government regulation in this space. Some apps like TikTok are banned in some areas, and others have cultural sensitivities that should be heeded.
Therefore in the Asia-Pacific region, it's essential to modify messaging to better communicate with local audiences. Populations are highly adept at spotting foreign campaigns that were simply translated and rolled out locally, and they are at risk of arousing suspicion and distrust. Engaging local comms experts in each target location can help ensure the language, tone, partnership and rollout of broader campaigns is implemented successfully at a local level.
Sandpiper specialises in patient advocacy and public health education campaigns in the Asia Pacific region. We take an evidence-based approach to developing reputations, educating healthcare professionals and influencing the right people in order to deliver impactful outcomes. For more information on our approach, contact us.
You may also like: