Mental Health Support Is The Key To Mitigating The Great Resignation
19 January 2022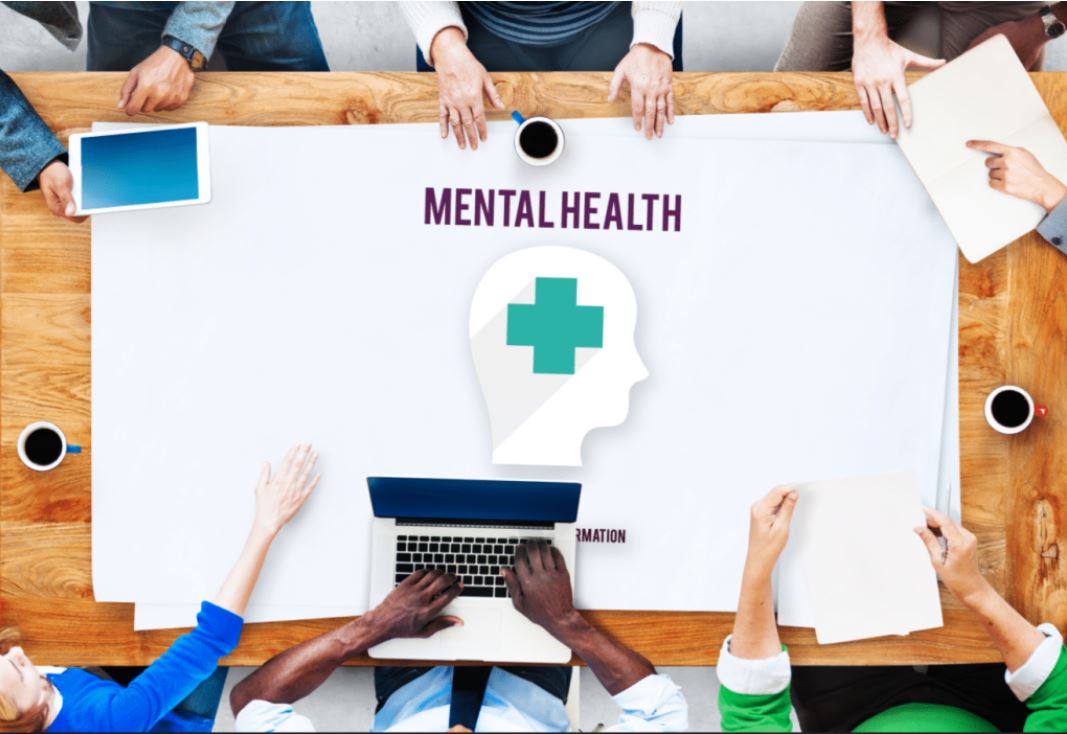 Elizabeth has more than 13 years' experience in the communications industry in Singapore, Hong Kong, and China, advising clients primarily across the financial and professional services sectors. She specialises in corporate reputation management, content development, media and stakeholder engagement, as well as issues preparedness and management.
Mental health support is the key to improving staff loyalty amid the great resignation
As we begin 2022, employers across Asia Pacific are wondering if they'll be hit by the great resignation.The term, coined by US researchers, reflects a surprisingly high trend of resignations across the country, largely attributed to a post-pandemic era where workers take stock of their career and lifestyle. Many are choosing to resign, with data showing that resignations across the US have been abnormally high in 2021. In Singapore, workers are suffering covid stress, burnout and work/life balance worries.
Attracting and retaining quality staff have always been a challenge to employers, especially during this period. I believe the key lies in mental health. Initiatives that better recognise, champion and support the whole person, combined with values-based company culture has the potential to help organisations withstand the great resignation. With a more motivated, supportive and high-performing workforce, organisations that defy the odds are placed at a very strong competitive advantage. A positive company culture will attract high-calibre candidates for future job vacancies and will only strengthen that position.
Greater transparency from leaders
It was heartwarming recently to see Asian leaders openly discussing mental health issues on CNA. Showing that leaders are human too, and subject to the same concerns and worries as all of us, helps to normalise discussions about mental health. Plus it shows that you can be an exceptional CEO while also suffering stress or anxiety — the two are not mutually exclusive. If leaders continue to open up in this way, it helps destigmatize the issue and the trickle down effect will hopefully encourage more open conversations in the workplace.
Asian culture traditionally values hard work
FiNews.Asia reports that growing markets in Asia are causing countries including China to become 'aggressive adopters in the culture of overworking.' While the short-term benefit in productivity may be appealing on an organisational and competitive level, over the long term, the impact is likely to be severe — especially during the great resignation when employees have freedom of choice — encouraging better work/life balance may give organisations a competitive advantage and help them attract and retain high quality candidates. If we are able to better protect the wellbeing of all employees, we need to take a whole-person approach. When employees are no longer as replaceable as they once were, due to labour shortages, particularly skilled workers, this empowers employees to demand better working practices.
The pressure lies on middle managers
Often, middle managers feel the weight of responsibility when it comes to workplace mental health, as well as fostering a positive culture while also meeting important deadlines and KPIs. The middle management may take the hit if staff are unwell and need to take time off, but their own workload doesn't ease — causing considerable stress and pressure. It can be a case of musical chairs, when one team member drops out, the pressure increases on the remainder. For middle managers, the desire to take care of staff with limited resources while also meeting urgent deadlines is challenging at best. If there's a workplace culture that empowers people to admit they are struggling and get the support and resources they need, then some of these pressures can be alleviated.
Living the values
Here at Sandpiper, we have a number of initiatives to reflect our commitment to workplace mental wellbeing. This includes anonymous engagement checks to help us understand how teams are feeling about their responsibilities, their leadership, their clients and much more. At the forefront of our commitment to staff wellbeing is a promise to listen. This means the door is open if anyone wants to raise an issue or share a concern. If someone's having a tough time, we all share the load. It means that the company values are actually lived, deeply and authentically. While we always encourage our teams to perform, excel and achieve the goals we set for ourselves, we work hard to ensure it's a fun place to work.
Higher wages may not be the key
When it comes to the great resignation, some may argue that offering more generous wages is the solution to retaining employee loyalty. But this is shortsighted. In 2019, The Straits Times reported that salary is not the biggest driver of job satisfaction in Singapore. While this survey was conducted before the pandemic, it indicated that main drivers for job satisfaction were confidence in the company's senior leadership team and a helpful manager in resolving work-related issues. We can only speculate as to how Singaporean workers (and others in Asia) are feeling after the pandemic.
The great resignation shows us that generous pay rises may not be enough to retain workers. But creating a positive, harmonious workplace that champions mental health may be the key to greater loyalty, both in the short and long term.
You may also like