Public Affairs Tracker: Role of Businesses in Singapore's Journey to Net Zero
17 May 2022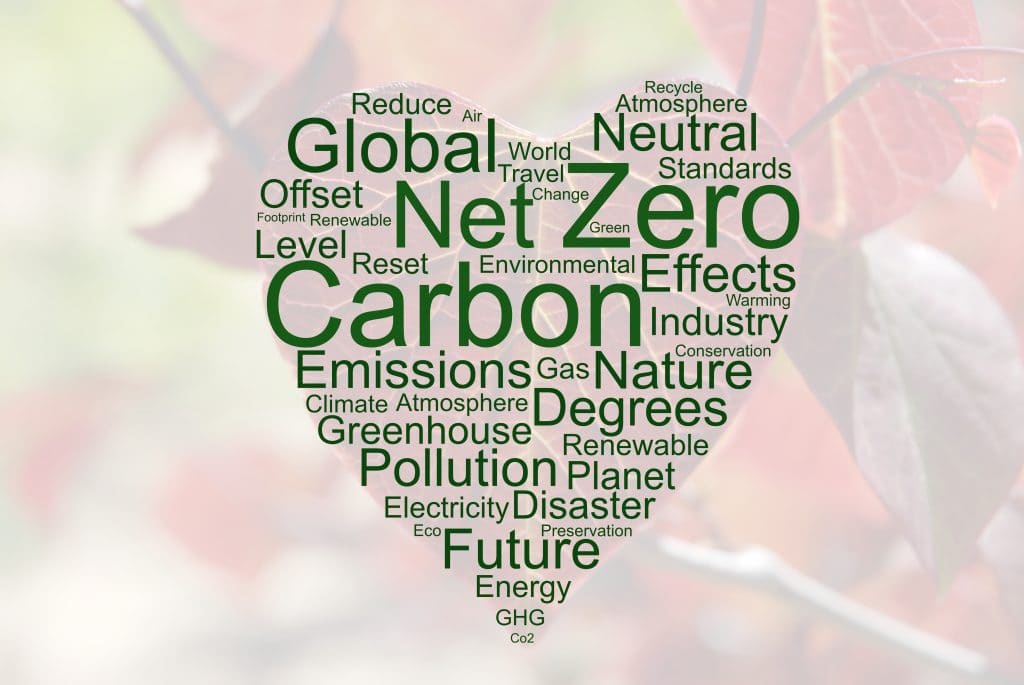 By Hetty Musfirah, Account Director of Sandpiper Singapore. Hetty has more than 14 years of experience in spearheading communications and engagement strategies on trade issues in APAC and global markets, and with industry players from a diverse range of sectors including technology, health and energy.
---
This year, the Singapore government announced that the country is looking to raise its climate ambition to achieve net zero emissions by or around mid-century. In line with this, decarbonation activities are expected to pick up speed, as more businesses see the need to act and reduce their carbon footprint in order to stay competitive not just in the local economy but globally too.
Putting in place a robust sustainability strategy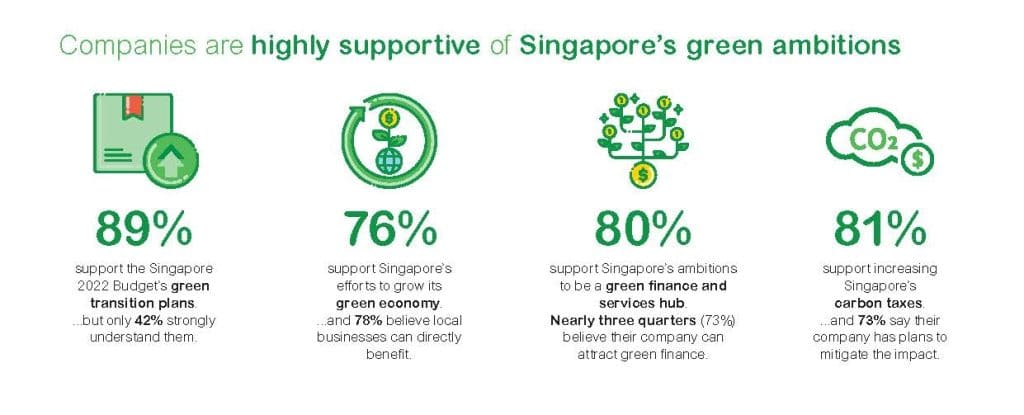 One key development that businesses must be cognisant of is that Singapore is raising the carbon tax levels progressively from 2024. The move does not come as a surprise as it reflects the Singapore's government firm commitment to accelerate the transition towards a low-carbon economy, in line with efforts under the Singapore Green Plan 2030. It sends a strong signal for organisations to act more aggressively in their decarbonisation efforts and to do so, urgently. Companies would need to seize the moment to plan for transition across their entire value chain, make the fundamental organisational changes and put in place a robust sustainability strategy that would position them well for long-term viability and profitability. As the size and value of climate-related risks increases, corporates in Singapore generally do recognise the costs of inaction. According to Schneider Electric's Singapore Green Pulse Survey, which was done with support from Sandpiper, 81% of business leaders surveyed support increasing Singapore's carbon taxes, and 73% say their company has plans to mitigate the impact.
Tapping on sustainability support and assistance programmes
Technology will play a fundamental role in realising a net zero future. As a core focus on their sustainability journeys, businesses can look at adopting digitization and energy management solutions to improve productivity and drive growth. There can be measurable gains including increased energy efficiency and a better return on capital expenditure.
In fact, in the same survey by Schneider Electric, nearly three quarters of business leaders surveyed see money spent on ESG and sustainability as an investment in growth rather than a cost. The good news is that businesses can also tap on support measures. Schemes such as the Resource Efficiency Grant for Energy and the Energy Efficiency Fund for example, are available for companies wanting to pursue energy efficiency and emissions reduction projects.
Equipping the workforce for sustainability excellence
In building a greener economy, skilled manpower will be needed to help companies build up the capabilities needed to operate more sustainably and efficiently. Employees will need to grow their knowledge of sustainability in terms of trends, risks, and opportunities, as well as on topics such as sustainability reporting and carbon management. Businesses will therefore need to invest in training their workforce, ensuring employees are well-equipped with the skills and know-how. The $180 million Enterprise Sustainability Programme (ESP) which was introduced in October 2021, for example, supports Singapore companies in training workshops, capability, and product development projects. Companies can also look at forging partnerships to prepare the workforce for the future and enable more to take on green jobs. For example, they can work with educational institutions in Singapore to roll out internships and programmes to groom the next generation of talents who will be able to meet the demands for sustainability solutions in future industries.
Corporates have a strong role to play in supporting climate ambitions, and in realising a more sustainable living environment for generations to come. To learn more about how your organisation can be part of this conversation and forge stronger stakeholder relations around sustainability and ESG, please GET IN TOUCH with the Sandpiper Public Affairs and Government Relations team.
You may also like: