Media Interview Preparation: Develop Your Message, Maximise Results
27 October 2021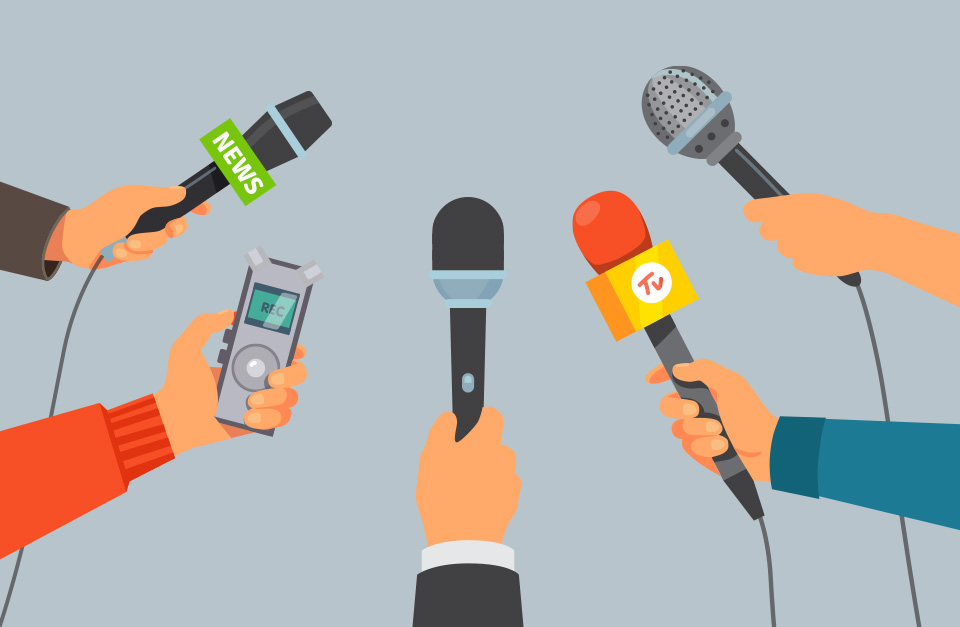 Media Interview Preparation: Develop Your Message, Maximise Results
by Edward Brewster, Director, Sandpiper Communications. Ed is a PR industry veteran, with over 20 years of experience working in corporate affairs, media relations and public affairs both in-house and with leading global agencies. He has held senior strategic communications roles with Three, Huawei and Prudential plc.
Media interview preparation – how to combat nerves and prepare for difficult media questions
Even the most confident, self-assured leader can suffer a bout of nerves when it comes to facing the media. Particularly if you are facing a journalist known for throwing in curveball questions and catching their guests off guard. Maximising the potential of a media interview to improve your brand's reputation and making it an enjoyable experience is all about good media interview preparation.
Preparation leads to better performance
Any journalist you contact assumes you have looked at their recent coverage and understand their priorities. Taking the time to read through their latest articles or watch their recent pieces is essential to giving you a feel for the types of questions they ask.
All media use social channels to promote their stories and drive traffic, even if an individual journalist isn't active on social media, their outlet will be. Become familiar with their social profile and presence, especially their Twitter account and feed. A quick scroll through their tweets on the day of the interview will allow you to see the current stories they're focused on – these may be very different from what you're going to discuss. It's possible your interview will be derailed by breaking news on the day, and journalists may ask you to outline your opinion on a top news story – so be informed and ready to keep the interview on topic.
Building rapport with the journalist before the interview means you will both feel more comfortable on the day. Ideally you will have met them already, given them some time to start developing a relationship. Taking a moment to chat before an interview begins can help you relax, as well as get an impression of what their approach will be.
Always be on guard for the journalist who loves to throw in a curveball. On the UK BBC's Radio 5 Live's breakfast show, host Nicky Campbell is famous for interjecting with tough questions—often during other journalists' interviews. If you're facing a journalist with a particular style, knowing who you're talking to helps to limit surprises, ease nervous tension and allows you to plan answers to suit.
Rehearsal is key for media interview preparation
Practising what you want to say and how you want to express it is vital. When c-suite executives feel overly confident stepping in without preparation, things can sometimes backfire.
Rehearsal doesn't just involve practising your answers in front of a mirror (though this helps). Schedule a coffee or lunch with a colleague and talk about your story with them, or organise someone to ask you questions over a mock interview phone call.
When it comes to nerves, remember that unless you're a government minister facing a grilling or a spokesperson admitting to a corporate blunder, the journalist is highly likely to want you to perform well, because it's more interesting for their audience. They are very good at getting the best out of you and 95% of the time, will strive to make you feel relaxed and comfortable. If it's not a live interview, you have the chance to repeat your answers if you lose your train of thought or stumble.
Refine your messaging with three core ideas
Your time in the spotlight is brief, so it's vital to ensure you have your three key messages prepared. Narrowing it down to three makes it easier to stay on track and memorise talking points and soundbites. You should also organise supporting proof points and data to drive home the importance of the messages you're sharing.
As part of your media interview preparation, spend time honing your three key points and practice explaining them succinctly. Many company leaders are used to making longer presentations, and have become accustomed to enjoying the opportunity to cover broad subjects at detail and at length. So it can be a struggle to refine the message down to a few succinct points. But journalists need you to be precise and concise and if it's a broadcast interview, it's also much easier for the audience.
Use the ABC method
So, how do you weave in your three key messages? It's unlikely you'll be directly asked a question about your core points, so you need to seek opportunities to weave it in.
The ABC method is simple and powerfully effective:
A = address the question
B = bridge to your key message
C = communicate your key message
For example, a journalist asks you about your gender diversity performance, noting that your competitors have more women on their boards.
Your answer begins with acknowledging: 'We are well aware that there's more we can do in this area and it's an issue we feel strongly about.'
Then, you bridge: 'That is why we are speaking to our employees every day — all 5,000 of them, and they are telling us that they want more progressive parental leave programs.'
Then, communicate: 'You may have seen earlier this year, we announced that we now offer one of the most generous paid parenting leave packages in the country. This is leading the way. .'
Once you learn the ABC method, you'll notice in media interviews all the time — politicians in particular are absolute experts at this approach. It's a highly effective way for you to weave in your key points and keep to the topic that you want to discuss.
Consider the questions you don't want them to ask
Nothing about your company is ever truly 'off-the-record' in this digital age, so be prepared to answer questions that may make you feel uncomfortable.
There are some key points to follow in a media interview:
If they ask you to speculate – don't
Avoid answering hypothetical questions
If you don't know an answer, reply that you will come back to them later
Don't bluff or guess because it will only cause you and your business issues down the track
Correct any error straight away, or as soon after the interview as possible
Don't lie, being dishonest has a negative impact on your reputation and turns audiences away
Let the journalist fill the silence, they often leave a pause to see if you'll rush in to say something
Avoid mentioning politics or well-known personalities
Take the opportunity at the end of the interview to reiterate your key points
Keep answers concise and punchy
When caught by an irrelevant question, instead of saying 'no comment' find a more relaxed way to avoid answering. Using phrases such as 'I don't think it's my place to say' or 'I'd rather not speculate on that' comes across as more respectable and less like you're circumventing the question.
Preparation on the day
Using make-up for TV interviews is an absolute must because without it you will appear sweaty. A gleaming face makes the audience think that you feel uncomfortable and have something to hide.
Before entering the room, warm up your voice and practice your tone. Also take some long, deep breaths to centre yourself. This is especially important if you've been in a rush before arriving.
Once you enter the interview space, look around the room and notice the colour of the walls. Spending a moment on mindfulness will help to calm your thoughts and become focused. As you sit down, adjust your posture so that you're leaning slightly forward and sitting up straight. This makes you look engaged and confident.
While it may take some time and energy to get organised before the interview, it's worth it.
Investing in media interview preparation will ensure your company's publicity is a success.
You may also like: