Public Affairs Tracker: What to Watch during This Week's IPEF Negotiations
May 2023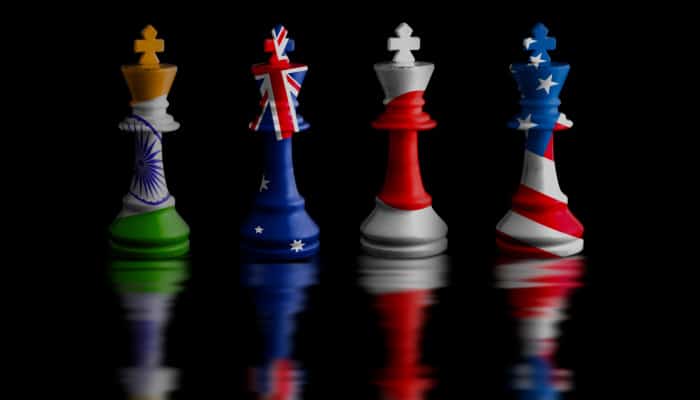 By Saskia Kendall, a Director of Sandpiper based in Singapore. Saskia is a policy and communications expert with over 20 years of experience in healthcare, technology, and sustainability sectors. She advises clients on how to navigate and shape policy, build impactful relationships, and raise their profile.
This week, the US Trade Representative (USTR) will be in Singapore for the next round of negotiations on the Indo-Pacific Economic Framework for Prosperity (IPEF). An aggressive negotiation schedule has been promised for 2023, with the US administration hoping to have something to launch at the Asia-Pacific Economic Cooperation meeting in November. However, confusion remains an issue in Asia Pacific as this unusual framework is negotiated, and many leaders in the region treading a careful path through the tensions between the US and China. So, what can we expect from this round of negotiations?
Launched last year, the IPEF is a corner stone of the US' attempt to deepen ties with 13 other countries representing 40% of the world's economies and counter China's influence in the APAC region. Although promises of closer trade ties were made, the framework is much broader with four pillars: Supply Chains; Clean Energy, Decarbonization, and Infrastructure; and Tax and Anti-Corruption, as well as Trade.
The IPEF was originally touted as the replacement for the Trans-Pacific Partnership (TPP) agreement, which the previous US administration withdrew from, and was seen as a counterweight to the China-driven Regional Comprehensive Economic Partnership (RCEP), which is currently the world's largest free trade agreement (FTA) representing 30% of the world's economies and excludes the US.
However, IPEF is far from a regular FTA. At the end of last year, thinking around the trade pillar was shared with broad themes, focusing on trading systems and cooperation rather than reducing tariffs or breaking down barriers. For many in Asia Pacific, this will have been disappointing as many openly pushed for closer ties in 2022. It will also remove a key bargaining chip from the US armament.
Indian has already confirmed that it is not interested in being a signatory of the trade pillar, and negotiators confirmed that the agreement would be modular, with each pillar being worked on in siloes and are mutually exclusive. This is an unusual approach in these international negotiations where benefits and concessions are traded between parties – thus, it will be interesting to watch this dynamic play out.
Negotiations since the beginning of 2023 have moved on largely to focus on the other three pillars and the Singapore negotiations will be no exception. Negotiators are reportedly making significant meaningful progress in negotiating the second pillar, on supply chain. With the supply chain challenges of the pandemic fresh in Asian leaders' minds, and energy security being an ongoing issue, this is likely to be an area where all participants have common interests. The USTR will be eager to show some meaningful progress and this may well be something to focus on if principles can be agreed.
For the APAC countries that are part of the negotiations, there are clear tensions between courting the US and not alienating China, who for many is an important economic and trade partner. It will be interesting to watch the statements from the negotiating parties as they tread careful lines, and how they display their allegiances, particularly as many of these parties are already members of the RCEP agreement.
At its most ambitious, these negotiations could increase US influence in the region but the less than orthodox approach are high stakes for negotiators who will want to show progress. The road looks rocky and they should be careful to ensure that the road actually leads somewhere impactful.
---
Related news & insights: