Public Affairs Tracker: Insights into the Singapore Budget
February 2023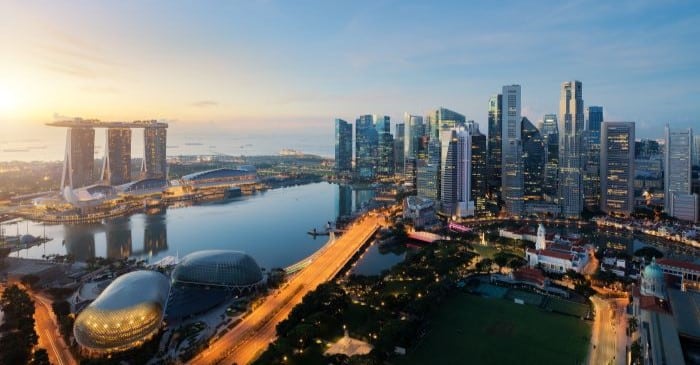 by Mark Johnson and Hetty Musfiarah. Mark is an Associate Director of Sandpiper based in Singapore. He has over 15 years experience in managing communications and public affairs programme for clients across the Asia Pacific region. Hetty is also an Associate Director of Sandpiper based in Singapore. She has deep expertise in strategic messaging, content development, media relations and stakeholder management.
On February 14, Singapore announced its budget for 2023, coming at a difficult time for the tech sector with fiscal constraints starting to bite globally and several high-profile tech companies announcing layoffs and budget-tightening measures.
In many ways, the budget, outlined by Deputy Prime Minister Lawrence Wong, reflected the Singapore government's focus on easing cost of living pressures for Singaporeans whilst ensuring a pragmatic approach to funding key industries and encouraging growth.
Whilst pragmatic, several key announcements sought to support innovation and skills that will directly impact the tech sector. The Enterprise Innovation Scheme and Singapore Global Enterprise Initiative underlined the government's commitment to innovation and a digital-first economy. The Enterprise Innovation Scheme will encourage local businesses (and MNCs thinking about Singapore for future investment) to invest in R&D at a time when the temptation would be to roll back these areas by offering tax deductions and the ability to offset qualifying expenses to cash. The Singapore Global Enterprise Initiative, aimed at supporting large local companies during innovation and internationalisation, has received a $1 billion support package to ensure Singapore's pipeline of local champions on the world stage remains strong. The business community welcomed both announcements as positive steps to enshrining Singapore's leading position as a tech hub despite the global headwinds impacting the industry.
The budget also provided enhanced support for reskilling and upskilling, critical steps to ensuring the technology skills gap is filled. The newly created job-skills integrators will engage enterprises to understand the manpower and skills gap and ensure that training translates into better employment and earnings prospects. This comes in support of the $100 million set aside in the 2022 budget to help companies training and transformation efforts. There is clear political will to bridge the gap between learning and development and the goal of being a digital-first nation.
Whilst there was plenty for the tech industry to chew on in the budget, more will become clear during the COS (Committee of Supply) meetings. The COS debate how much money should be allotted to government ministries for their operations in a given financial year and will likely include further announcements that will impact the tech industry.
The coming year is likely to be a choppy one for most ASEAN economies. Yet, navigating these political and policy waters can yield positive results for your business if done with the right partner. At Sandpiper, we have a team of experts with deep policy and political experience that are ready to support your public affairs needs.
---
Related news & insights: