Navigating the New Era of Healthcare Communications Strategy
March 2022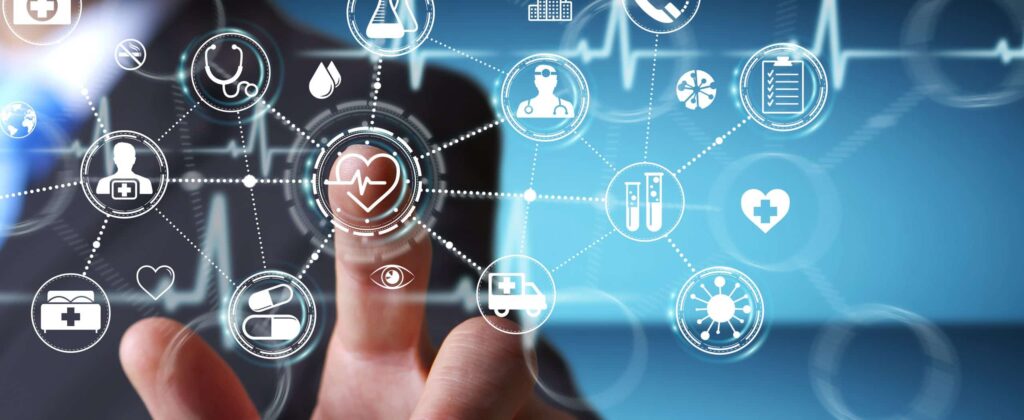 By Eddie Morton, Account Director, Sandpiper Health Australia. Eddie is a former journalist with extensive experience in healthcare PR and communications, specifically stakeholder and government relations, policy, advocacy, healthcare supply data analysis and communications.
Healthcare communications strategy. The past two years have shifted the way healthcare is discussed around dinner tables, debated by politicians, analysed in the media, and conceptualised by practitioners. Complex population-level policy issues once considered out of sight for the average Australian punter—such as nationwide access, vaccine supply and workforce resourcing—have shoehorned themselves into public discourse.
In this new era, where the public is better informed about risks, misinformation abounds, the media has a greater interest, governments address unprecedented challenges, and healthcare companies face insurmountable demand, effective healthcare communications strategy will be critical. Here's how.
Becoming a relevant voice in the new healthcare conversation
As we start to emerge from the height of the pandemic, debate about public health issues and policy are rightly changing.
So for communicators, listening and staying ahead of the tide is vital. Are your consumers weary of pandemic talk? Is it time to start talking about the pathway out and towards the next health challenge?
For us at Sandpiper Health, there has been a notable decline in interest about Covid-19 stories, and more uptake on concepts around what healthcare industry players can do to propel society forward. Speaking to communications leads, we know they are wanting to talk about non-pandemic health issues and leverage the opportunity to create a new narrative and leverage the shift in health consciousness amongst stakeholders.
Our 2022 Sandpiper Healthcare Tracker revealed people across Asia Pacific expect more from health system administrators than ever before. They want governments to simultaneously address the threat of pandemics and long-standing chronic diseases, such as cancer, while strengthening healthcare systems, and supporting our doctors and nurses.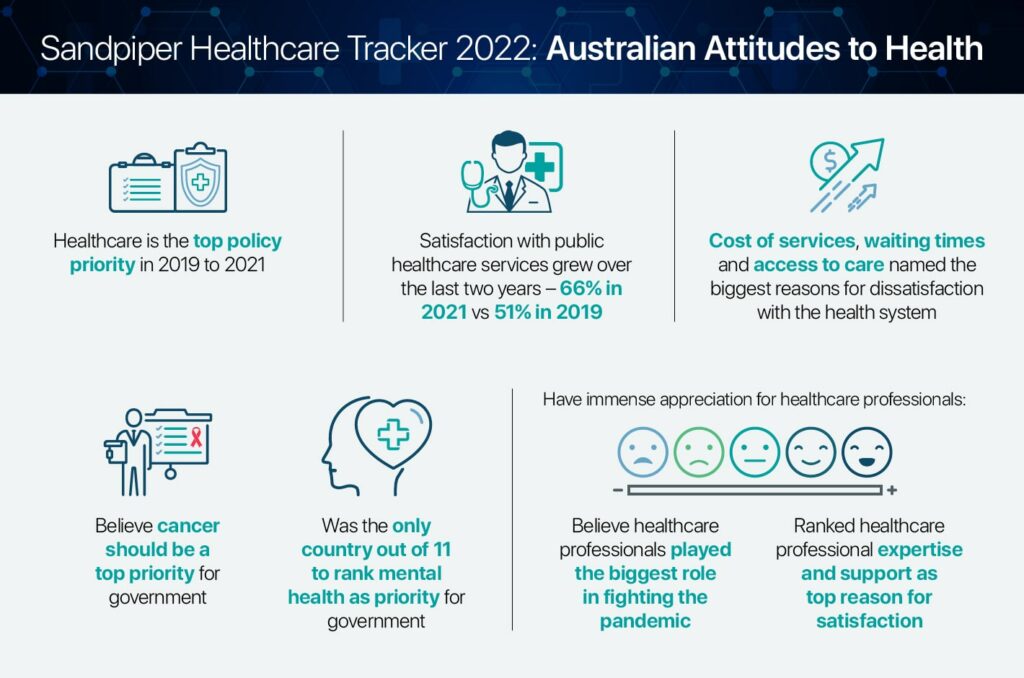 All of these trends are a result of few causes:
While healthcare and system performance concerns have always been high across populations, even pre-pandemic, there is a new level of health interest, awareness and understanding of health matters Unsurprisingly, healthcare and system performance is far higher on people's list of concerns today compared to pre-pandemic
Awareness of the impact of ageing populations is becoming clearer as access and cost of care become increasingly tough
The rise of personal and virtual healthcare (apps, devices, telehealth) has brought awareness and monitoring into the palm of peoples' hands
Not only do strategic healthcare communicators need to acknowledge and address these entrenched, systemwide challenges, they must also have the courage to reach out to new industry partners to develop joint solutions, speak to the future and ignite conversations about innovation and emerging innovative technologies.
Everything is on the table
The pandemic has given us a golden opportunity to debate the fundamental issues plaguing our health systems – however complex or entrenched. No health system is perfect, and in an election year, everything is on the table.
Likewise, healthcare companies, insurers, medical and patient groups, and governments realise now is the time to address Australia's structural pitfalls, such as workforce shortages, access to care and affordability.
But as the need for innovative health policy mounts and public interest intensifies, we must also ensure the media's expertise does not dilute.
Newsrooms are operating leaner, faster and decoding the challenges of this health crisis on the fly. And while we can rely on a few au fait journalists familiar with healthcare's complexity, there is a growing number of "greener" reporters from politics, business or even sports interested in public health and the policy narrative. More journalist interest, but less expertise.
For a long time, the mismatch of communications techniques between the health industry and media has been known. In fact, traditional thinking has been that news media are ill-equipped to communicate complex health information to the masses. But this kind of thinking – today, when public engagement with health issues is at an all-time high – betrays sound strategic healthcare communications.
Deserting the media now and leaving the public behind on these very important discussions will only diminish the positive work done by healthcare companies over the pandemic to build consumer trust and reputation.
Rather than retreating to the old ways of thinking, strategic healthcare communicators should use this period of heightened public awareness to broaden journalist engagement and establish lasting media relationships that stem from a place of education and knowledge sharing.
Rather than retreating to the old ways of thinking, strategic healthcare communicators should use this period of heightened public awareness to broaden journalist engagement and establish lasting media relationships that stem from a place of education and knowledge sharing.
Using innovation and agility to counter false narratives
With more healthcare information comes more misinformation. The COVID-19 pandemic displaying the best and worst of this trend. But promisingly, with the rapid surge of virtual healthcare delivery (wellness apps, smart devices, symptom monitors and telehealth), healthcare literacy has never been greater.
Not only is this revolution allowing people to access primary care services faster than ever before, but it is spurring a flight towards general wellbeing and preventative health programs: evidence of this clearly visible in Australia where there has been a full—and sustained—recovery in private health insurance membership (far from the "death spiral" forecast pinned on the industry pre-pandemic).
This change is extremely promising for healthcare companies and strategic communicators because it demonstrates patient desire to take charge of the healthcare journey; their willingness to engage in broader wellbeing programs and preventative treatments; and their receptiveness to health messaging.
Humanising the healthcare story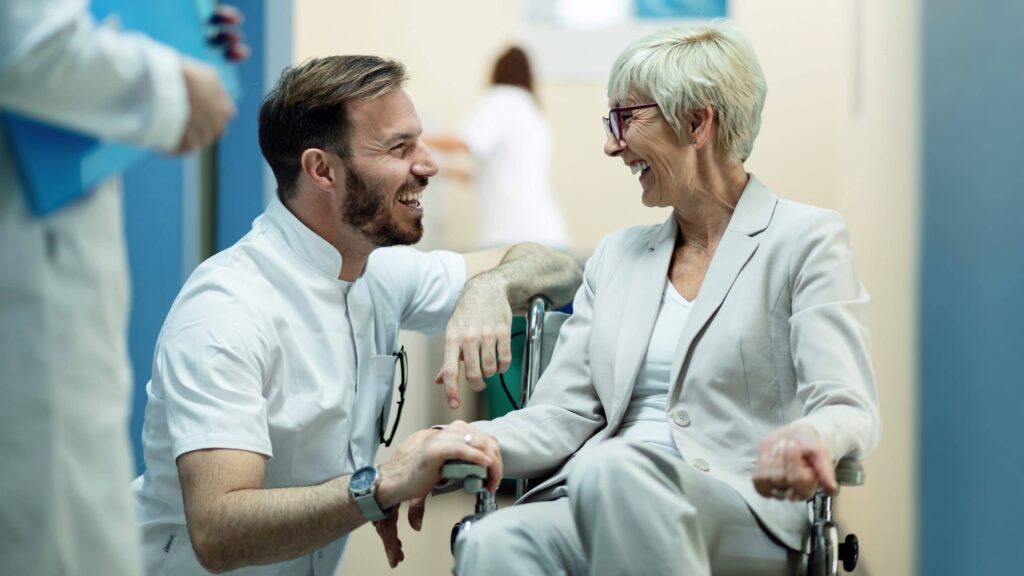 Healthcare is a very personal subject. The patient journey is unique to every person and practitioner. But the rise of daily press conferences and the drumbeat of government orders and pandemic statistics have caused many of us to think of health journalism as a series of numbers and instructions. It's been easy (and convenient) to get lost in the data and forget the importance of telling the individual stories of those at the coalface.
From a public health communications perspective, it's extremely important to reflect this human element. Healthcare brands that embrace and raise the volume of the patient's voice and bring a human element to their story will build up their reputation capital in this new era.
This means amplifying your message by packaging stories with both experts and patients and ensuring complex health information is easy to understand with relatable design and, where possible, a variety of mediums such as video. Even though the healthcare landscape has altered dramatically during the pandemic, the fundamentals of public healthcare communications are unchanged. Building reputation and trust with audiences begins with understanding their priorities, demystifying the issues, educating stakeholders, and prioritising the patient perspective.
Audience insights will always form the basis of effective, strategic healthcare campaigns. The 2022 Sandpiper Healthcare Tracker being the latest, valuable resource to gain those critical insights. View it here.
Sandpiper recently announced the launch of Sandpiper Health, offering strategic communications and public affairs consultancy for healthcare clients. Our award-winning team brings expertise in strategic healthcare communications, patient advocacy, internal communications, public affairs, and policy development in the Asia-Pacific region.
You may also like: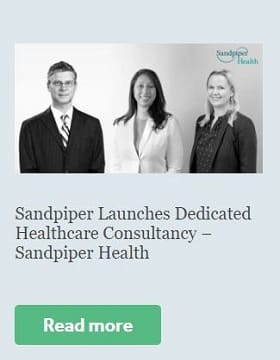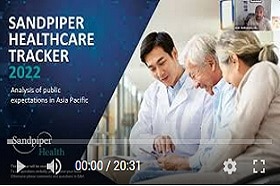 Attended by around 100 delegates from across the communications and healthcare landscape, Sandpiper Healthcare Tracker Webinar explored compelling changes in the attitudes of people across Asia Pacific towards healthcare.