Public Affairs Tracker: Strategies for Influencing Health Policies in China
July 2022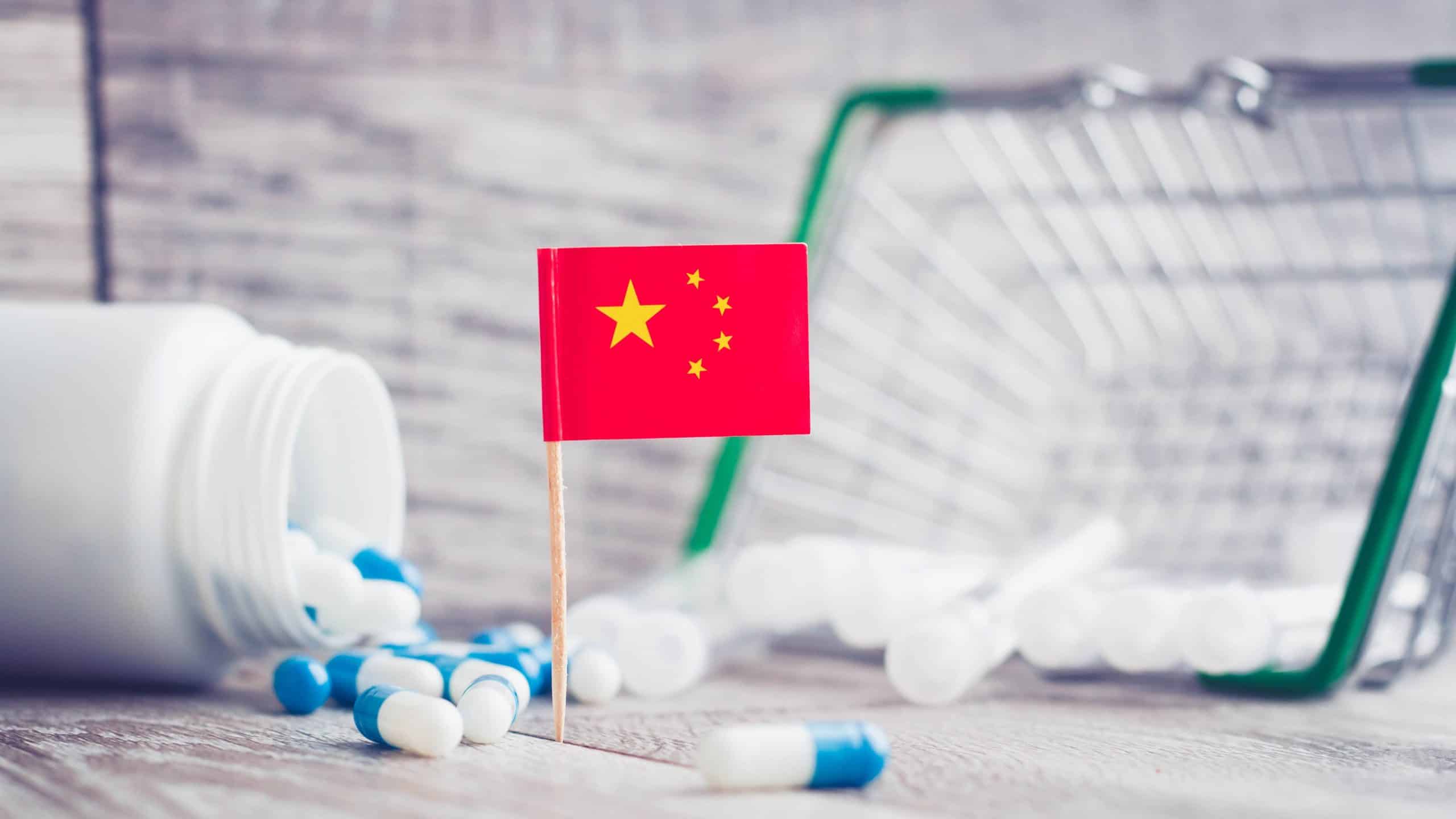 By Zhou Zhou, Sandpiper's China Healthcare Policy Director. Zhou Zhou has extensive experience in the healthcare and investment industries. Zhou and Sandpiper's team in China have counselled many of the world's largest healthcare businesses and major international industry associations, including eight of the world's top ten pharmaceutical companies.
Under China's new medical reform, the government has become the largest purchaser of medicine. For pharmaceutical enterprises, access to most of the medical market is granted through medical insurance catalogues, centralised medicine procurement, medicine pricing systems, and other mechanisms. These systems are largely determined by policies, which have played an increasingly important role in Chinese pharmaceutical marketing.
How can pharmaceutical enterprises effectively advocate favourable policies?
Pharmaceutical enterprises should think and take action from the perspective of the government, consider its priorities, and communicate these priorities with stakeholders. It is important to grasp policy development trends, understand the government's focus, provide appropriate help to the government, make enterprise activities consistent with the direction of policy, and promote the realisation of strategic objectives.
Pharmaceutical enterprises can influence the government's regulation system by contacting government agencies and subordinate institutions, utilising experts and the media, and participating in public welfare undertakings. Appropriate channels for enterprises to communicate with the government include supporting industry associations, academic research, public welfare activities, government projects, and establishing industry standards.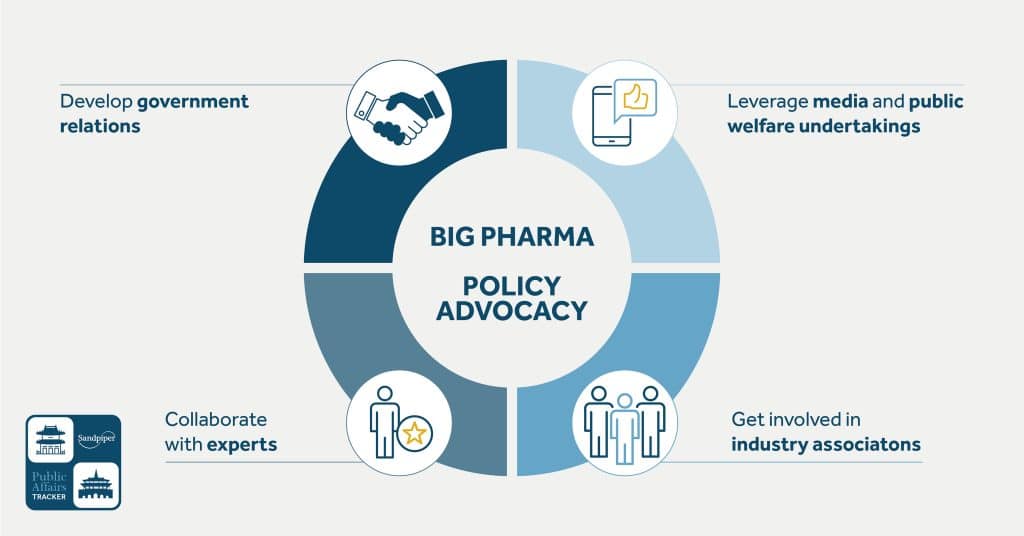 Develop relations with government agencies and subordinate institutions
Enterprises should understand the trend of government regulation policies and develop formal and informal contacts with government agencies to affect the formation and modification of policies and rules. As "government relations and issue management may be the only way for enterprises to survive in the future political arena," it is very important to maintain a good relationship with the National Development and Reform Commission (NDRC), the National Medical Products Administration (NMPA), and other government departments and related subordinate units. In addition, NDRC, the National Health Commission (NHC), and other government agencies have policy research centers that undertake policy research tasks assigned by ministries and commissions and participate in the formation and modification of regulatory policies. Pharmaceutical companies can help administrative organs achieve their policy objectives by supporting relevant projects. For example, pharmaceutical companies can help administrative departments formulate and modify rules by providing the latest foreign policies and regulations and supporting relevant research. Another possible path is to actively communicate with deputies to the National People's Congress (NPC) and members of the Chinese People's Political Consultative Conference (PCC) and provide legislative suggestions to them.
Collaborate with experts
In recent years, China has been improving its policy transparency, and the expert consultation system has increasingly attracted the attention of the Chinese government.
Pharmaceutical companies can influence policy direction through authoritative experts, and consequently indirectly affect the formation of regulatory policies. For example, pharmaceutical enterprises can establish cooperation agreements with Chinese authoritative research institutions such as universities and research institutes on corresponding scientific topics. In this manner, they can obtain favorable research results and affect the formation of regulatory policies.
Get involved in industry associations
Industry associations pay attention to the activities of national government agencies, the launch of policies and regulations, and express their positions clearly. Pharmaceutical companies can influence the formation and modification of government policies and legal systems by joining industry associations and expressing opinions through the associations.
Leverage the media and public welfare undertakings
Pharmaceutical companies can utilise the media and public welfare undertakings to put their concerns on the government's agenda by means of public opinion, urging the government to prioritize their opinions and provide replies.
Companies can publish their selected information and views through the media, creating a channel to influence and guide policies and the public, and contributing to the formation of favorable policies for pharmaceutical companies. Pharmaceutical enterprises can also attract public attention by participating in public welfare undertakings to form public opinion guidance. Consequently, they can promote the formation of a policy environment and set topics conducive to enterprises.
Sandpiper Health works both with Chinese and foreign enterprises in China, helping to create public relations and public affairs strategies by monitoring and analyzing the policy environment and formulating long term plans. Our consultants have extensive experience working with media, experts and academics, industry associations, and various government agencies in order to facilitate the development of a beneficial policy and regulatory environment in China. If you have any inquiries about how to engage with stakeholders in China, we are always available for a consultation.
You may also like: