Public Affairs Tracker: China Political Outlook
What to expect from the upcoming China's National People's Congress
February 2022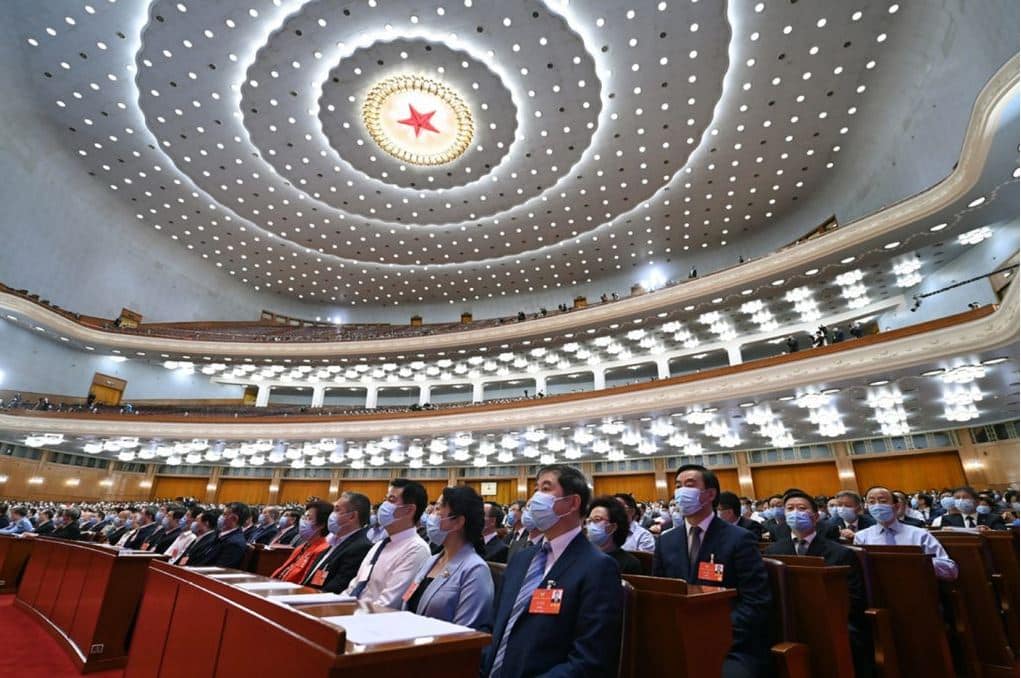 2022 will be a significant transitional year for China and its political leaders. The National People's Congress (NPC), China's top legislature, and the Chinese People's Political Consultative Conference (CPPCC), a "multi-party" advisory organ, will open in Beijing on March 4 and March 5 respectively.
This year's "Two Sessions" proceed the Communist Party of China's 20th National Congress, likely taking place in October-November, which is expected to prompt a reshuffle of many key official appointments. Moreover, bills and votes will provide a roadmap for the future legislative agenda.
The annual government working report is expected to summarize the progress ranging from market management, socio-economic development and foreign relations. The report will outline policy direction in several key areas as below.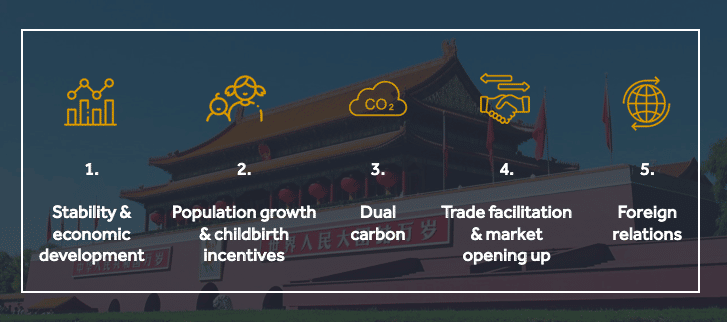 1. Ensuring economic stability
The economic growth of the fourth quarter of 2021 had slowed to 4%. The Central Economic Working Conference has admitted to the continuing pressure of weakening demand, supply disruptions, and dimmer market expectations, and emphasized maintaining economic stability for 2022. Relief policies are expected to continue under the strict zero-COVID policy, such as monetary easing, more tax cuts, and other incentive measures for SMEs.
2. Enhancing the "third-child" policy
China's birth rate of 2021 plummeted for a fifth consecutive year to hit a record low with only 480,000 for net population growth. The demographic decrease and ageing will attenuate the dividend of China's labor factor in the near future. It is expected to come up with more stimulation for the "third-child policy".
3. Realizing the "dual carbon" goal with a gradual approach
Prudence and patience will probably be re-emphasized for the implementation of decarbonization, preventing "campaign-style" practices that would cause detrimental impacts on people's livelihood.
4. Trade relations and RCEP
RCEP (Regional Comprehensive Economic Partnership) has already come into effect in 2022. More trade facilitating measures encouraging the implementation of RCEP is expected to lay out, stimulating the development of regional trade and supply chains.
5. Foreign relations
Relations between China, the US and the EU in 2021 have experienced continuous tensions on the issue of the trade conflict, human rights, cross-strait relations, etc. Since China's determination of re-unification and undisruptive sovereignty will not recede, its foreign policy over 2022 will less likely be shifted.
Sandpiper Communications is your partner to track the 2022 National People's Congress and all China's latest policy developments across sectors, to inform your business strategy and planning. Should you desire analysis and insights of the "Two Sessions", wish to track the development of the policies, or require an introduction to China's policy making process, please contact us at Chinapolicy@sandpipercomms.com
You may also like: