Financial Services PR: Firms Should Take a Proactive Approach
June 2022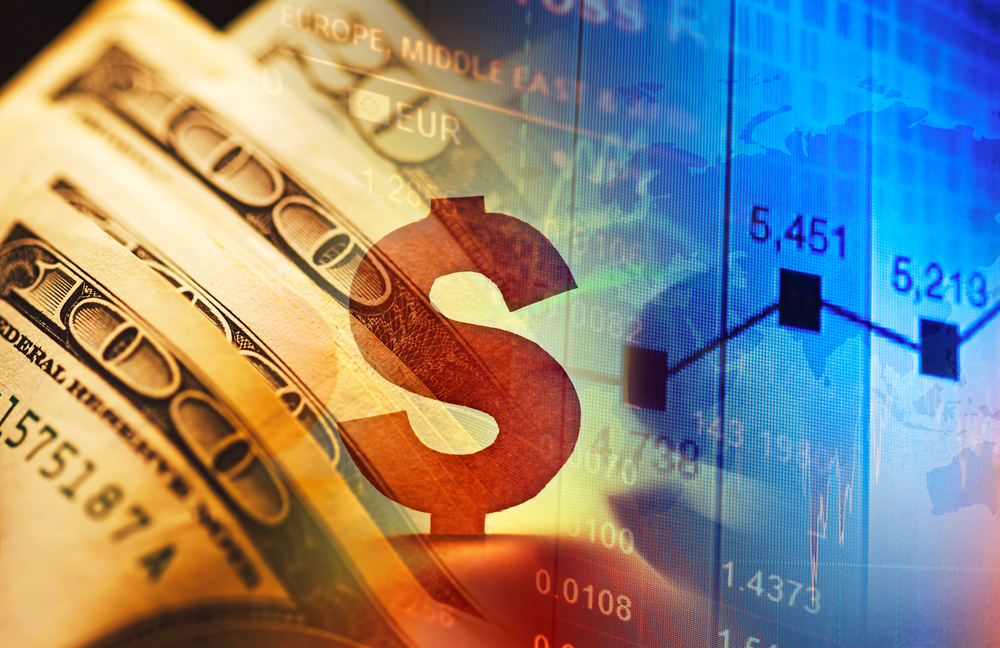 By Bryan Shen, an Account Manager of Sandpiper based in Hong Kong. Bryan's experience spans across pubic relations and content development in the Financial Services and the Professional Services sectors.
---
In the financial services sector, we work with companies seeking to solidify a strong market position by carefully positioning their brand in the marketplace. However, when many players are aiming to do the same thing, the stakes are raised. For financial services brands to take a stronger market position, share of voice and brand awareness than competitors, a more strategic, values-driven PR strategy is required. Because reputation is fundamental to a brand's long-term future.
Reputation study demonstrates the importance of market positioning
From our groundbreaking study into reputation capital, we know that less than half of people across Asia-Pacific, 44%, believe that the financial service industry is simply meeting their responsible obligations, agreeing that 'they don't do much more than they are required to by regulations.'
A further 18% think the financial service industry is very responsible, agreeing that it goes 'above and beyond what's required by regulation'.
Meanwhile, 27% believe the sector is somewhat irresponsible, saying that 'it meets regulation requirements but may not be fully transparent'.
Nearly one in ten, 9% felt that the sector is irresponsible, that is, they 'meet regulation requirements but are likely to take advantage and bend the rules'.
A further 2% believe that the financial services sector is totally non compliant, that they 'don't comply with all regulations'.
In our far-reaching study, we also asked people how likely they are to engage with or consume more of a brand's product or service if they share a viewpoint or stand for a purpose that reflects their own values and beliefs. (This question covered all kinds of brands, not just financial services brands.) The respondents revealed their level of likelihood as:
very likely: 39%
likely: 45%
somewhat likely: 13%
unlikely: 3%
Knowing that there is room for firms to boost their reputations, and by doing so increase the likelihood of people engaging with them, should give financial services brands impetus to invest in their corporate narrative positioning. Meanwhile, many firms are already doing well in areas such as ESG strategy, workplace mental health, cybersecurity and more. However they may be falling short in communicating their efforts to their audiences, which often creates a gap between perception and reality in the market.
Therefore it's vital that financial services brands take control of their narrative by clearly understanding their own strengths in the market and communicating them to their stakeholders in an effective and meaningful way.
Being quiet isn't a strategy
Silence is no longer an option as corporations are expected to take a stand on social, environmental, and even global issues.
Many businesses are conservative by nature and risk averse. So the unpredictable nature of public discussion and commentary can be intimidating, leading many in the financial services industry to opt for a minimalist communications strategy: saying nothing. However, this approach is increasingly risky as corporations are expected to take a stand on social, environmental, and even global issues. Silence is no longer an option.
For example, when the Ukraine crisis began, media and industry commentators were quick to reach out to firms with operations in Russia for their response and position on the matter. Firms that were proactive in responding and taking a positive stance were successful in shaping the narrative that surrounded them and establishing themselves as industry leaders. The firms that followed suit suffered from diminishing interest, and were more likely to be perceived as 'also rans' — simply copying what others announced days earlier. Nowadays it is vital to have a company position on global issues, and to stay agile to get ahead of the narrative.
The other risk in regards to a minimal strategy is when a crisis arises. There is no brand equity or reputation to draw on. You don't want the first time someone hears of your brand to be in a crisis or any negative context.
Generic content risks the 'so what' factor
The world of financial services PR is saturated with commentary, data analysis and market outlook predictions. For some firms, their objective is to get as many pieces of coverage as possible, but what if the market is saying the same thing? How do you then stand out? A more analytic approach to strategic communications will result in a campaign that does not follow what others are doing, but instead identifies the gaps in market positioning. It comes down to asking questions such as:
What issues are not being discussed and why?
Is there a chance we can take 'ownership' of any of those issues? If so, how would that align with our brand?
Why do customers choose us and how can we position those strengths so we become top of mind for potential audiences in our key categories?
So how can brands deliver and do more?
Simply by adding more value, delivering more insight and sharing more helpful content that helps audiences find, like, know and trust you. Creating content that no other brands are doing, or doing it better, faster, or via other communications channels will deliver that all-important cut through that financial services firms aspire to achieve. However, it should always be strategically aligned to the brands strengths, values and vision — otherwise it's just empty noise.
Making an effort to understand industry trends and the way that the target audience gathers news, insight and information. Trends come and go, and behaviours shift. Nowadays the international media plays a much stronger part in shaping industry commentary, providing firms with the opportunity to define their brand on a global scale that was not possible a decade ago.
Market positioning should anticipate scrutiny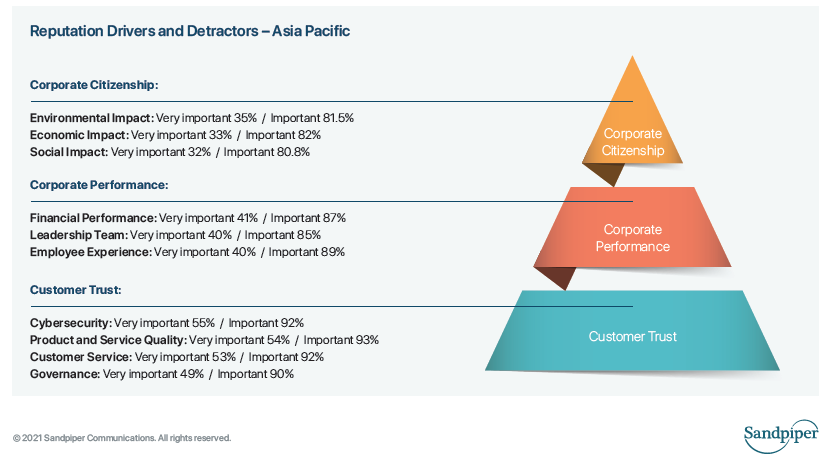 As worldwide awareness of climate change problems intensifies, people are now looking to governments and organisations to introduce long-term change in operations to make a tangible difference. Last year's IPCC report was the ultimate climate change wakeup call. Lobby groups, media, thought leaders, and activists are calling for change, and are ready and willing to call out companies if they spot any form of greenwashing. Beyond environmental concerns, organisations need to ensure their supply chain is free from exploitation and they are making conscious decisions to improve governance and social responsibility through ESG policy. In short, companies who don't take a stand on these issues and demonstrate their views and values to their audiences risk putting a target on their backs.
So, when it comes to financial services PR, firms should:
recognise the need to control the narrative about their brand
be able to understand, articulate and communicate their strengths to the market
take an audience-led approach
be agile and quick to market with news and messages
take a channel-agnostic approach, using channels determined by the market, not company preference
anticipate scrutiny and be able to convey ESG credentials
Firms who are able to achieve these objectives are well placed to retain their positions as market leaders both now and in the future.
---
You may also like: