Good Journalists and Good Communicators Want the Same Thing
August 2023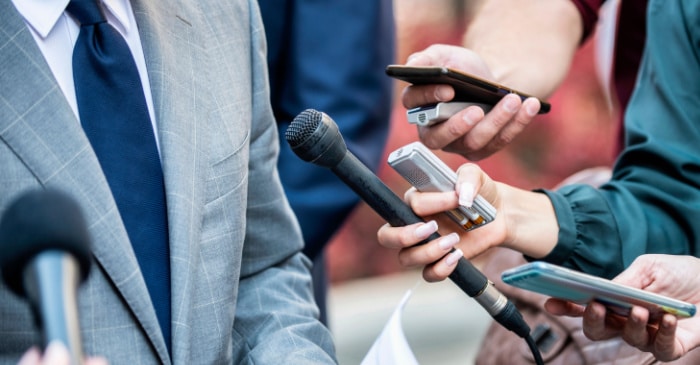 By Charlotte Whale, a Senior Consultant of Sandpiper based in New Zealand. Charlotte had a 20-year career as a journalist, working for some of the biggest global networks including BBC World TV and Al Jazeera. She has a deep understanding of the media landscape including international media, and how to integrate media relations into an organisation's communications strategy
There is a common misconception that PR is the antithesis of journalism. That ''spin-doctors', are willing to say and do anything, to get a client media exposure or protect their reputation.
Naturally, like in any industry, there are some bad eggs who bend the truth. But what people don't know is that reaching out to journalists is only a small part of PR, and in fact, engaging the journalist is often at the end of a long journey of working with clients.
Normally we start with understanding what a client's objective is, perhaps helping them to identify the news hook, before agreeing an engagement strategy, which could be organising research to obtain credible data to support the story or delivering events such as roundtables with industry leaders. There is much more to communicating and communications than news releases and pitching.
If a consultancy is looking to engage with the news media, it should be with the following mindset:
The goal is to represent clients and share their news truthfully 
The aim is for the clients' messages to be reported fairly and accurately 
COOPERATION not CONFLICT: Think of journalists as allies in the storytelling process  
A consultancy's role should be to provide access to credible information and data to facilitate opportunities for journalists 
A consultancy should consider doing its own initial research and offer robust statistics to support a narrative.  
Do the prep work: Story mining with clients to pull out potential angles before approaching media 
Most of the time PR is a transparent and thoughtful process. It is important to engage with credible players in the media, which is an increasingly murky playing field.  
Unscrupulous behavior by journalists has been well documented in the headlines of with reports of aggressive paparazzi, phone hacking and other invasions of privacy or conflicts of interest.  
There is often an accusation that journalists are only after 'bad' news. The term 'if it bleeds, it leads' is a well-known criticism that refers to the tendency of news outlets to prioritise and sensationalise stories involving violence, conflict, and tragedy over stories that are more positive or uplifting. 
At Sandpiper, we know that a 'good story' is at the heart of quality journalism. A 'good story', whatever that may look like, is what drives them.  
But even the best media outlets are facing unprecedented pressure. News and journalism are often viewed with skepticism because of a rise in misinformation and fake news. Balanced and educated editorial judgement is now being clouded by increased commercialisation and the desperate need to attract advertising money to keep news on air/ online and people in their jobs. The pressure to generate traffic, clicks, and shares has led to an emphasis on clickbait headlines, sensationalism, and opinion-driven content over well-researched and fact-checked reporting. 
 The decline of print media and the consolidation of media ownership has reduced the diversity of voices and perspectives in the news, limiting the range of information available to the public. These and other factors have contributed to a climate in which quality journalism is increasingly undervalued and under threat. 
Given the above challenges, it's important to maintain credibility and clients' trust and think more  carefully about which media outlets to align with. Communications consultancies should focus on existing relationships with reputable, impartial news outlets. Good communicators stand with quality journalism.
Related news & insights: