Your Guide to the Singapore Presidential Election
August 2023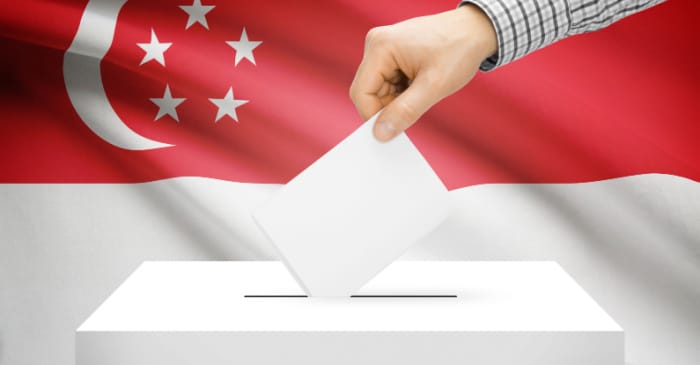 By Thomas Chan, a consultant based in Hong Kong. Thomas is specialised in government and public affairs. Sandpiper's Public Affairs & Government Relations team has extensive experience in working with governments and other stakeholders across South-East Asia, China, Japan, and Australia, helping companies achieve their business objectives.
Singapore is set to elect the country's ninth President on 1 September 2023. The election is being held as it must be finished before the Incumbent President Mdm Halimah Yacob's six-year term ends on 13 September. This election will see over 2.7 million eligible voters going to the polls.
Unlike in 2017 where a reserved election was held (in which only members of the Malay community were allowed to contest), the 2023 poll is an open one where candidates of all races can apply.
Prime Minister Lee Hsien Loong issued the Writ of Election on 11 August 2023 and following nomination day on 22 August 2023, three people were announced to be eligible to run in the first contested election in over a decade.
Know your candidates
The three candidates are businessman Ng Kok Song, former Senior Minister Tharman Shanmugaratnam and former politician Tan Kin Lian (left to right).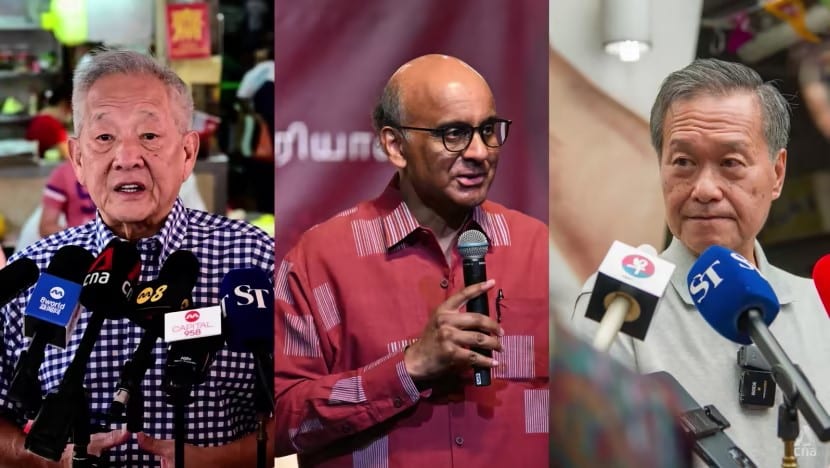 *Image courtesy of Channel News Asia
Mr Tharman Shanmugaratnam, a veteran statesman, announced his intention to run on 8 June 2023 after being in politics for over 20 years. He subsequently resigned from the ruling People's Action Party (PAP) and stepped down from his posts as Senior Minister and Coordinating Minister for Social Policies. Mr Tharman has urged voters to judge candidates on their track record. His election logo is a pineapple – or "Ong Lai" as he chose to call it in Hokkien – symbolises luck and good things, and his slogan is "respect for all".
Mr Ng Kok Song, a senior businessman, is the founding partner and chairman of Avanda Investment Management, and former Chief Investment Officer for the nation's sovereign wealth fund, GIC. He began his career in the Ministry of Finance and joined the Monetary Authority in 1971, eventually serving as director. He has said he aims to protect what he calls "Singapore's three treasures" – the reserves, public service appointments and social stability. Ng's campaign symbol is a hand with five fingers, symbolising Singapore's various races. His slogan is "united for our future".
Mr Tan Kin Lian, a local politician is the former CEO of NTUC Income, having spent 30 years in the company. Mr Tan also contested in the 2011 presidential election but only garnered 4.9% of the votes in the four-cornered contest, losing his deposit. Tan believes his candidacy would give Singaporeans a "chance to vote for a president who is truly independent of the ruling government". Like Ng, he has also vowed to make life better for all people in Singapore and look after the interests of all Singaporeans. Tan's campaign symbol is four figures representing the major ethnic groups in Singapore, symbolising the country's harmony. His slogan is "bring back trust, give us hope".
Understand the presidency and the road ahead
Singapore's presidency is non-partisan by constitution, meaning it is positioned above everyday politics. The incumbent cannot be a member of any political party. Nominated hopefuls are vetted against stringent eligibility benchmarks.
In Singapore, the Elected President has a custodial function, in addition to the ceremonial and community roles. When elected, the President can veto government budgets and key public appointments, in line with the aims of safeguarding the national reserves and the integrity of the public service. However, the President cannot appoint candidates to key public appointments, decide on investment policies, express public views on legislation without being advised to do so by the government, or pursue a different foreign policy path from the government.
Political observers largely regard Mr Tharman as the front-runner in this three-cornered fight, given his popularity with the public and experience in public service. Observers however noted that public sentiments over recent political setbacks involving the members of the PAP, unease of cost of living and the need to change the status quo might have an influence on votes. Mr Ng for example, lacks such affiliations with any political party. Meanwhile, former presidential candidate Tan Cheng Bock, who is the chairman of the Progress Singapore party, has thrown his support Mr Tan as they "share a common vision (of) an independent president".
No matter how the votes go, it will be a new beginning and yet another milestone in Singapore's history.
Companies operating in Singapore will benefit from an in-depth understanding and insights into the country's unique political system and context. At Sandpiper, our team of experts draws experience from public affairs, communications, research and the public sector and is ready to solve your organisation's public policy needs. Speak with us today to find out more.
Related news & insights: