ESG Communications: Where to Start?
September 2023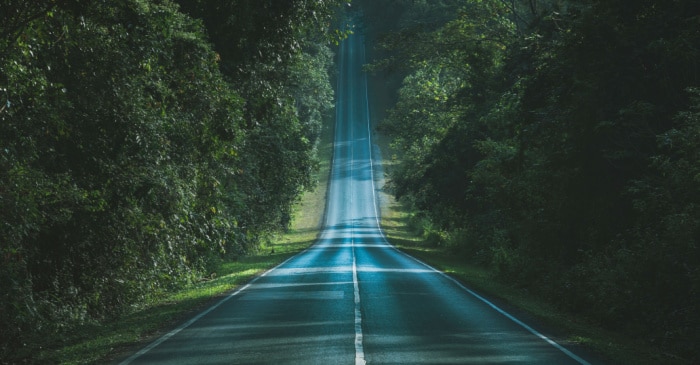 By Reena Mavjee, a Senior Account Manager of Sandpiper based in Singapore. Reena specialises in Environmental, Social, Governance (ESG) advisory and investor communications. She works across a range of sectors including energy and environment, infrastructure, technology, and financial services , helping clients develop robust and credible ESG and sustainability frameworks, strategies, implement programmes, communications and thought leadership.
Communicating sustainability and reporting on ESG has become imperative for corporations globally. The need to show authority and track progress on ESG topics is not only being demanded by stakeholders but is also now a regulatory requirement in many jurisdictions, particularly for listed organisations.
But many businesses are finding it increasingly difficult to communicate their ESG messaging effectively as anxiety over greenwashing is building, and public interest in ESG related concerns has risen substantially.
Despite the progress some companies have made on sustainability; the pendulum seems to be shifting. ESG failings are attracting greater scrutiny from regulators and disproportionate attention from media, and seem to live longer in the memory of consumers. Additionally, with companies reporting on more homogeneous ESG targets, it has become harder to differentiate your narrative.
While Asia is home to many ESG leaders, several companies risk falling behind. A lack of focus on ESG risks can expose companies to stakeholder questioning and negative re-ratings by investors and rating agencies; and without a considered ESG strategy and supporting communications positioning, a credible and engaging narrative is difficult to achieve.
So where should companies begin?
Ensure your company has a robust ESG strategy in place. An integrated strategy, defining your vision and mission statements, governance structures, ambitions, targets, and values supports a credible sustainability narrative. Having senior leadership championing your ESG strategy demonstrates integration with your long-term business goals and resists pressure from stakeholders who may prioritise short-term returns.
Take your stakeholders on your ESG journey. Bring your story to life through effective, tailored messaging, built around your ESG ambitions and targets. Stakeholders such as consumers, supply-chain partners and ESG rating agents each have disparate needs and perspectives, and will access ESG information beyond your sustainability report. You need to consider how and when they would like to be engaged, and ensure your messaging is adapted based on what is relevant to them.
"Although many organisations opt for issuing a single annual report, some forward-thinking companies are turning to an "always-on" model. E.SUN Financial Holding Co., Ltd leverages a variety of communication channels to report on its ESG initiatives and achievements continuously throughout the year," reports Sustainalytics.
"We disclose all news on our official website, our intranet and some social media channels," said Joseph N.C Huang, Chairman of E.SUN Financial Holding Co., Ltd. …So, the general public – all of our shareholders actually – can continually get updates on our ESG initiatives," said a spokesperson for E.SUN Financial Holding.
E.SUN Financial Holding Co, the Taiwanese financial holding company, has earned a Sustainalytics Top-Rated Badge for the banking industry.
Communicate authentically and transparently. An authentic narrative aligns with the values of your company, and communicating transparently means telling the good and the bad. Existing standards and frameworks such as Task Force on Climate Related Financial Disclosure (TCFD) and Sustainability Accounting Standards Board (SASB) should be selected according to the issues that are most pressing to your business and should inform your story rather than shape it. Providing audiences with progress updates on your ESG journey through regular reporting on ESG targets and the quantifiable steps being taken to reach those ambitions, helps prevent risks such as greenwashing. Avoiding vague commitments or offsetting plans, and seeking third party assurance of your ESG data, enhances the reliability of your ESG information and builds confidence among stakeholders.
"We strongly believe that over-communicating what we are doing is key to maximising our impact for our stakeholders….We were born with ESG in our DNA, and it is reflected in our commercial reports, corporate reports, internal communications, and financial reports, ensuring that our potential and existing stakeholders understand our approach." said Carlota Pi, Co-founder and Executive President of Holaluz Clidom SA.
Holaluz Clidom SA, the Spanish renewable energy trading company, was recognised as a Sustainalytics ESG Industry Top Rated company in 2023.
The trend of greenhushing, when organisations take steps to remain quiet about their climate strategies, for fear of being called out for greenwashing or falling short of targets is becoming increasingly common. Greenhushing reduces transparency for stakeholders, making it harder to scrutinise company targets. It also hinders efforts to address environmental challenges.
Simplify the complex terms. It is important that your story is easily understood and resonates with all stakeholders. Terms such as carbon neutrality, adaptation and mitigation are often misunderstood, particularly amongst consumers, so removing the complexities where possible will ensure engaging content.
Accept that no ESG pathway is perfect. ESG maturity is a journey rather than simply a box-ticking exercise, with incremental improvements made over time. Collecting ESG data remains a challenge for businesses, so defining your organisation's blind spots and areas where you are unable to deliver meaningful progress in the short term, may help to lower the risk of scrutiny in deficient areas. Likewise, falling behind on published ESG goals can also be tackled head-on.
At whatever stage you are on your sustainability journey, taking ownership and embracing the narrative on ESG is imperative. With growing stakeholder scrutiny, ignoring ESG communications is no longer an option. Building your strategy, and credibly telling your story, is an opportunity for your business to enhance and demonstrate the holistic value that it creates.
Related news & insights