Money Messaging: PR for Financial Services
October 2023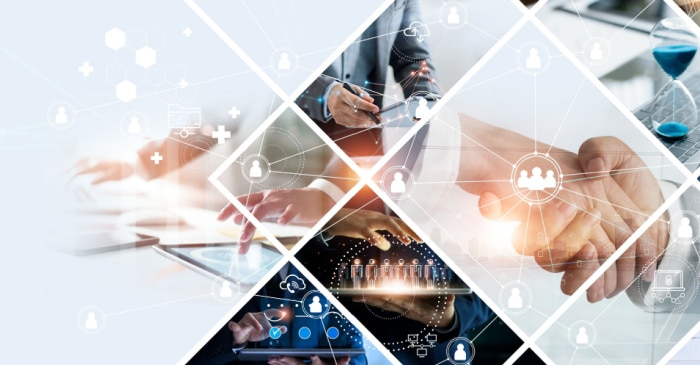 by Sandpiper Financial Services Practice Team. Our team of experts work with companies across the asset management, banking, financial services, fintech, and insurance sectors, supporting them in navigating the financial landscape, building reputation and strengthening stakeholder relationship.
Financial Services is an industry with very particular PR needs. While Financial Services firms face many of the same PR hurdles as other industries – developing an ESG message, harnessing social media, gaining traction with traditional media, etc. – they also have structures and goals that make for a unique set of challenges.
Challenge 1: Cutting through
Explaining complex financial products to a lay audience is not easy, and few other specialists have a reputation for befuddling outsiders quite as comprehensively as finance professionals. Indeed, in some cases, the complexity is part of the allure. Nevertheless, communicating to a wider audience involves condensing details into simple takeaways, and sometimes rethinking the message entirely.
It's easy to overestimate common knowledge about Financial Services, but studies in country after country show woeful levels of financial literacy. Almost every business needs to present a public face at some point in their journey, but your message will be incomprehensible unless you paint the background before you focus on the detail.
Example: A multi-family (MFO) office wants to persuade clients of the benefits of investing in certain types of derivative products. But many key decision-makers have little or no finance background. How can the MFO convey the essential points in a quick and accessible manner?
Top tip: The first step on this road is to remove all jargon. This can be tough ask! It means going back to basics – explaining every term and spelling out every acronym.
Example: A household-name insurance company wants to explore new tech capabilities and virtual services. How can it communicate its planned journey effectively to customers and investors?
Top tip: In this context, established players need to show they embrace new tech and new approaches. Be open to, and open about, working with outside experts.
Challenge 2: Relevance
For more established FS players (e.g. well-known lenders, traditional retail banks), the chief PR difficulty is often about demonstrating their ongoing relevance. How can they prove their relevance when compared to the formidable competition of new players?
New player competitors are usually experts in AI, new tech, wealth tech, reg tech, and other particular areas. They tend to be good at targeting their offering toward specific customer groups who need solid expertise in these new areas. Meanwhile, there is also increasing competition from established tech names muscling in on the finance space. Large traditional players need to meet this threat by showing their flexibility, their willingness to collaborate, and their direction of travel.
Challenge 3: Trust
New players have the opposite problem – how to establish trust? No matter the pace of growth of a new Financial Services provider or their mastery in a niche area, forging credibility is a long-term struggle. Reputations are formed over decades, so new players need to maintain a flow of content and visibility to signal their goals and their stability. This usually involves a carefully planned programme of thought leadership, social media presence, conferences, and other initiatives to display their expertise and reliability.
Example: A virtual bank is faced with the problem of low deposits despite offering attractive interest rates. How can it earn trust among account holders and potential partner institutions?
Top tip: Present yourself as a fixed part of the Financial Services firmament. Being a disruptor is positive, but this reputation can scare off potential partners and even some individual investors. Your messaging should signal that you're settled in for the long haul.
Summary
Financial Services has a surprisingly low profile overall for such an enormously powerful sector. Some corners of the industry have little need of public communications, but most players have to maintain a public image, while new market entrants need to build theirs from scratch. The challenges for old and new players tend to be different, but the common barriers to cut-through apply to both. Each FS player requires a unique and carefully thought-out strategy.
That's just the first step; the real work is delivering on that strategy. Perhaps the greatest PR challenge of all for financial services providers is perseverance. Reconciling the fast-paced world of finance with the steady drumbeat of a PR campaign can be difficult at times, but also undeniably rewarding. This is, after all, the only way to build a financial services brand, differentiate the business offering, and demonstrate sustainability.
Financial Services deserve to be communicated professionally. This is important both to share the exciting services of individual providers and to elevate the broader social discourse around finance.
Related news & insights