How Should Companies Engage with COP28
October 2023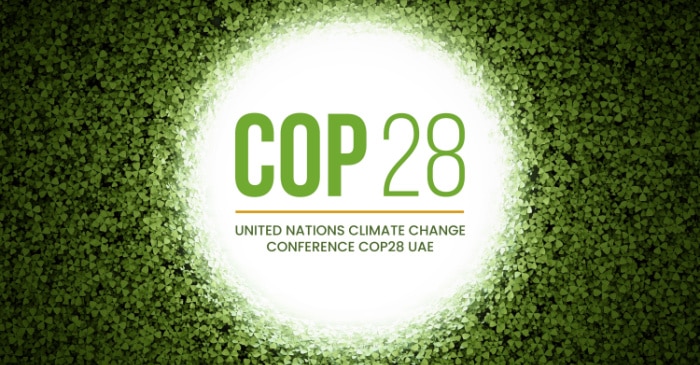 By Sandpiper Public Affairs Practice. Our Public Affairs & Government Relations experts have extensive experience in working with governments and other stakeholders across Asia Pacific and beyond, helping organisations in shaping policies and achieving their objectives.
The 28th meeting of the United Nation Conference of the Parties (COP28) meeting is fast approaching; On 30 November, over 140 heads of state, senior government leaders, 70,000 participants and 5,000 media will gather in Dubai, United Arab Emirates, for two weeks of climate action talks negotiations.
Organised under the United Nations Framework Convention on Climate Change (UNFCCC), COP28 will mark a critical juncture in the battle against the ever-escalating climate crisis, coming at a time when temperatures are reaching record highs. This will also be the first ever global stocktake, a major accountability and progress assessment exercise that will look at how countries and stakeholders are collectively progressing to meet the goals of the Paris Climate Change Agreement. With efforts in the last couple of COPs focused on turning talk into action, this year's event will be a sobering reality check on just how well – or not – the world is doing in the fight against the escalating climate crisis.
While governments and international organisations take centre stage, COP28 presents a unique opportunity for corporate organisations to demonstrate their commitments, shape policies and influence inter-governmental discussions. Many organisations have already been doing extensive work leading up to this event and are just finalising their plans for the event – not only to attend but also to actively engage. The event itself is zoned blue, green and wider associated events. Recognising the importance of engaging and interacting with non-governmental stakeholders, the United Arab Emirates (UAE) in Dubai has linked the zones by taking an innovative and inclusive approach to the COP28 thematic program, including an open consultation on thematic areas and sequencing. These approaches enable a more collaborative approach to a global challenge.
As the first country in the region to ratify the Paris Agreement, the first to commit to an economy-wide reduction in emissions, and the first to announce a Net Zero by 2050 strategic initiative, the UAE has demonstrated clear commitments to raising ambition in this critical decade for climate action. Under this influence, we are expecting to see more technology transfer and capacity building, and greater collaborations between state and non-state actors.
Blue Zone Participation: Shaping Climate Policy
The Blue Zone is a UNFCCC managed site and hosts the formal proceedings, as well as the World Climate Action Summit, the country pavilions, presidency events, and hundreds of side events including panel discussions, round tables, and cultural events. While the blue zone is predominantly reserved for governments and official delegates, many corporations are granted accreditation and observer status, enabling them to attend negotiations, participate in technical discussions, and even engage with government officials. Corporate enterprises can play a crucial role in blue zone discussions by sharing their expertise and showcasing innovative solutions. A strong corporate presence can influence the development of climate policies and commitments and drive home the message that climate action is not just an environmental imperative but also a business necessity.
Green Zone Participation: Showcasing Sustainability Commitment
The green zone at COP28 is the public vibrant hub where companies engage with civil society, NGOs, and the public, fostering a sense of shared responsibility. Corporate enterprises can use this platform to showcase their sustainability commitments, innovations, and achievements. By demonstrating their dedication to environmental stewardship, they can inspire others and foster a culture of sustainability.
Side Events: Driving Collaborative Action
Companies are also busy organising side events at COP28, addressing specific climate-related challenges and solutions. These events provide a unique opportunity to collaborate with other stakeholders, share best practices, and build partnerships. Through side events, businesses can influence public opinion, foster innovation, and catalyse collective action.
The Way Forward
Corporate participation at COP28 is not merely a matter of corporate social responsibility; it is a strategic imperative for many. Companies that engage actively in shaping climate policies and showcase their sustainability commitments can strengthen their brand reputation, attract environmentally conscious consumers, and mitigate long-term climate risks.
We encourage corporate enterprises to view COP28 as an unparalleled opportunity to contribute to the global effort to combat climate change. Engaging in the blue zone, green zone, and side events can drive public policy, influence government discussions, and enhance sustainability commitments. By taking an active role in COP28, businesses can help steer our world toward a more sustainable and resilient future, one that benefits both the environment and their bottom line. The time for action is now, and COP28 provides the stage upon which businesses can shine as leaders in the fight against climate change.
Please get in touch with Sandpiper's Public Affairs team if you want to learn more about how to engage or monitor outputs from COP28.
Related news & insights: