Rebuilding Trust in Tech: Strong Brand Equity in Turbulent Times
October 2023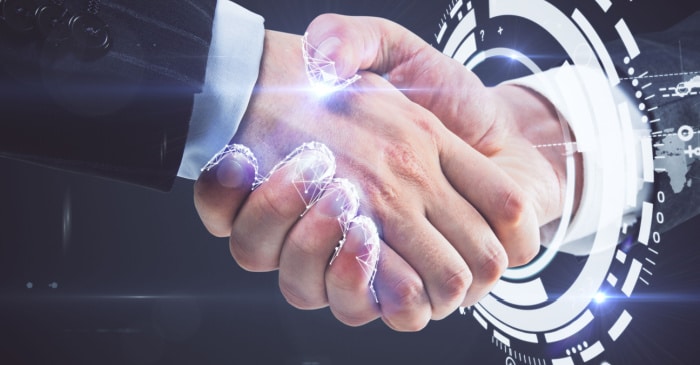 by Mark Johnson, an Associate Director of Sandpiper based in Singapore. Mark leads the Technology Communications practice for Sandpiper in the Asia Pacific Region. He has 15+ years' experience advising and positioning business leaders and senior politicians in multiple regions and a proven track record of adapting campaign methodology to communications and public affairs projects.
The pandemic radically altered the tech landscape. Innovations that would normally have taken decades reshaped the industry over a few short years. It was a boom time for many companies. Nonetheless, history has taught us that good times do not last forever. Fast forward to 2023, and it has been a turbulent one at best for the tech industry. Big tech has been hit by rolling news of financial underperformance and significant layoffs, the Crypto winter feels very much like a mini-ice age, cross-border M&A all but frozen, investment in innovative startups is down, and the explosion in interest around generative AI has thrown many players in the space into a semi-state of panic. There is plenty to keep tech companies up at night.
Yet, during difficult times and societal scrutiny, companies must communicate their vision and purpose more than ever. Below are six essential steps all technology companies can take to rebuild trust in their brands.
Purpose-led vision
Brands that are transparent about their purpose and values tend to build greater trust with consumers. People who believe in and resonate with a brand's purpose are more likely to become loyal customers and advocates. It was often joked that CSR was something companies 'did' as a PR exercise. A purpose-led vision must be more than this – authentic and embedded in the very fabric of the brand.
Be brand consistent, be brand authentic
Consistency in messaging is crucial for a company's brand identity and reputation. A unified message ensures everyone understands the company's goals, values, and objectives. This is true of both internal and external stakeholders. It allows brands to speak to their DNA as a company rather than communicating in ways that drive a wedge between who you think you are and how others experience your brand.
Ensure leadership led thought leadership
Technology brands need to be able to engage and lead discourse around difficult subjects. They need a firm vision and opinion on industry trends and broader topics, often deeply intertwined with all aspects of our everyday lives. Successful thought leadership can only be so if it is driven from the top. In doing so, brands can speak with confidence, credibility, and speed because of robust alignment internally.
Get moving first and faster
Embracing new topics allows brands to demonstrate that they are in tune with the zeitgeist of the moment. It helps connect them with their target audience promptly and authentically, ensuring they drive new topics of conversation rather than reacting to them. It affords them a point of differentiation from their competitors and shows a brand adaptable to change.
Give your advocates agency
Whether you are a B2B or B2C company, some of the best PR comes from your stakeholders. Your advocates can define your credibility, give third-party validation, provide case studies and testimonials, and be activated during a crisis to support a crisis management campaign.
Advocates can be the mouthpiece to amplify your success. Brands should actively engage with their stakeholders across multiple touchpoints and in multiple ways.
Embrace new ways of communicating
We have all been there. Settling down to speak big-picture strategy, then the discussion turns to what press release you will disseminate that day. Brands can often get stuck in a circle of conservatism. Doing traditional media for traditional media's sake. Yet this landscape is evolving dramatically with the rise of digital media, social media, and online influencers. Companies must adapt to these new channels and methods to reach their target audiences effectively. There is still a big place for traditional media, yet thinking it is the only game in town is like trying to play tennis with one hand tied behind your back.
Building trust for technology brands is no easy feat. No industry moves as quickly. Yet, suppose companies embrace a consistent, authentic, and purpose-led strategy that cuts across different stakeholders and avenues of communication. In that case, they can build the trust that is so critical for brands today.
Related news & insights