The Fast and The Spurious
– Fashion through the Lens of Sustainability
November 2022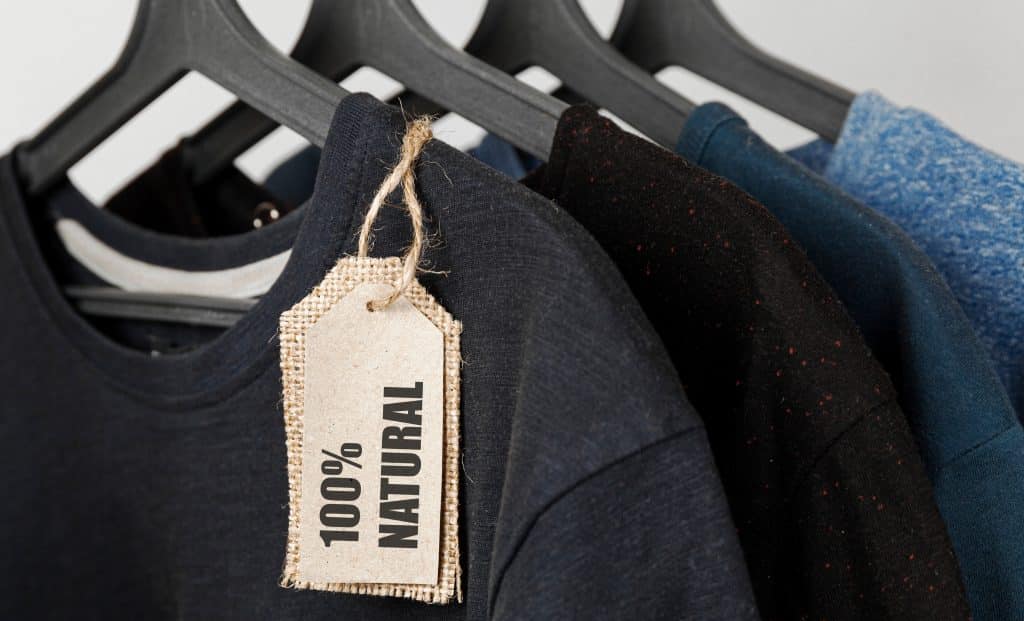 By Natalia Hau, a senior account manager based in Sandpiper' office in Singapore. Natalia has 9 years' experience in providing strategic communications and technical counsel for clients in agriculture, FMCG, retail, renewable energy and sustainability. She is a certified ISCC and SA800 auditor.
---
For decades, fast fashion companies faced little scrutiny around their sustainability credentials and practices – particularly around those that existed in their supply chains.
But times have changed.
The furore over recent greenwashing allegations against H&M, the multinational clothing company, has cast a significant pallor over the fast fashion industry as well as the challenges that tagged along the trend of conscious consumption.
News of H&M's egregious marketing statements first came to light after the findings of a Quartz report were published, highlighting its misleading Higg Index scores for its clothing. More than 100 of the 600 women's clothing scorecards on its UK site consisted of errors that falsely advertised clothing to be more sustainable than they were.
The groundswell pressure to hold the retail behemoth and others of its ilk accountable, succeeded. In 2021, the Netherlands Authority for Consumers and Markets (ACM) launched an investigation into H&M as well as other retail brands like Decathlon. It reported that the retailers were loosely using eco-centric vernacular such as "Conscious Collection ", bereft of evidentiary support.
ACM concluded that the two brands in question have committed to improving on their customer-facing communications, on top of six-figure donations to chosen sustainable causes as compensation for their erroneous claims. Only time will tell if such remediation is severe enough to galvanize genuine organizational changes from within.
While the dust settles around this PR maelstrom, we should take this opportunity to look at the conditions that have enabled fashion players to slide down, perhaps inadevertently, the slippery slope of spurious greenwashing.
Why do fashion brands greenwash?
The increasing pivot to sustainability in recent years, fuelled by consumer and investor demand, has placed companies under great duress to educate, upskill people and overhaul practices within a short amount of time, to meet lofty SDGs and emissions targets.
The fast fashion industry feels that pressure acutely. Highly resource intensive, the sector also accounts for 10% of global carbon emissions, with around 85% of finished textile goods meeting their demise in landfills year.
For quite some time, fashion companies have been nesting in the comfortable complacency that consumers are indoctrinated to buy anything that is packaged and marketed well. Campaigns often revolve around aesthetics, unique product attributes, celebrity endorsements, promotional pricing etc. The distance between manufacturers and brand in a customer-facing industry results in an emotional dissonance that breeds ignorance, or worse, indifference.
As a result, enabled by the apathy of their customers, the industry perhaps viewed sustainability as a product feature to peddle to the masses, than a natural extension of genuine organisational changes. To make things murkier, words like "eco-friendly" and "green" have loose, varied definitions, potentially confusing consumers that are not well-versed in sustainability lexicon.
As the H&M example has taught us, engaging in marketing legerdemain is a short-term band-aid that ironically would incur far-reaching consequences on a company's reputation, customer loyalty and bottom line.
Greenwashing by way of unsupported claims, omitting information or leaving out parts of the supply chain, may initially seem like a cost-effective, time-expedient way to win customers. Furthermore, given the trend-driven nature of the industry, this can be seen as an opportunity to improve brand equity and sales.
But as the H&M example has taught us, engaging in marketing legerdemain is a short-term band-aid that ironically would incur far-reaching consequences on a company's reputation, customer loyalty and bottom line.
Come clean, then green. Don't greenwash.
Sustainable fast fashion is an oxymoron that should not exist. The "cheap but expensive" paradox plaguing fashion brands makes it challenging to optimise supply chains without changing cost structures, given that the main value proposition is affordability.
In a 2021 report by Changing Markets Foundation, approximately 60% of sustainability claims declared by 12 global fashion brands were found to be ambiguous or unsubstantiated.
Consumers themselves are also increasingly willing to go to investigate and verify claims of products and brands. Those caught in a lie are now more likely to be social media fodder, subject to scorn and ridicule, and plenty examples of this now exist.
What then, can these brands do to restore credibility and trust, during this critical yet inchoate period of ESG disclosures, compliance measures and supply chain responsibility in the fashion world?
Explain, not exaggerate. It is time for fashion brands to do away with aspirational labels and catchy slogans that do not carry any weight. Sustainability claims should be written in accessible, factual language and backed with verifiable data and figures. Supply chain information can be technical and confusing, with the involvement of multiple stakeholders. They should be publicly available on websites, digital channels, and sustainability reports. Industry jargon requires some finesse to be easily understood by an average consumer, so put in the work to rejig and refine the messaging till it comes across genuine and honest. Consumers are savvy enough to look beneath the surface, and reference checks can be easily done with technology. Third-party websites like Good On You rates fashion brands and their degree of sustainability in an objective, transparent manner to educate the masses.
Certify your certifications. Wading through the plethora of industry certifications in the fashion world can be intimidating – each with its own benchmarks, indices, and metrics. While most seem comprehensive and impressive at first glance, not all can be easily understood or interpreted accurately. Case in point, H&M claimed that it misinterpreted its Higg MSI findings, calling into question the clarity and transparency of the both the Index and Tool that were crafted to improve supplier transparency at the design and product levels. This was followed by a pause of the Higg Index by the Sustainable Apparel Coalition (SAC) after H&M's warning from the Norwegian Consumer Authority. It is important to engage your chosen certification partners to facilitate a deeper understanding of the frameworks involved and ensure that your company's sustainability practitioners are properly trained and conversant with the interpretation of the results.
Prioritise progress. Instead of simply setting a bold vision, organisations should focus on communicating consistent effort-driven improvements. There is little tolerance from the greenwashing-weary public for empty promises and declarations, particularly those that do not include time-bound, practical, and concrete steps toward achieving them. Sustainability-led communications should showcase progress, development, and milestones in a way that is easily understood by everyone.
Seek internal evaluation. Employees can serve as a valuable sounding board. They are familiar enough with your company's operations and have a vested interest in providing constructive advice to your organisation that reflects their personal values. Seeking internal feedback on sustainability reporting content or key initiatives can be collated through townhalls or surveys, allowing management to allocate resources and time to the ones that are important enough to external and internal stakeholders. The emotional buy-in and motivation from your employees can make all the difference in achieving sustainability-linked goals and targets.
Every PR crisis brings about a lesson that we all can learn from. In the realm of fast fashion, where trends are short-lived and preferences are fickle, communicating with humility and transparency will always be in season.
---
Related news & insights