Emma Smith, CEO of Sandpiper Communications in talks with Telum Media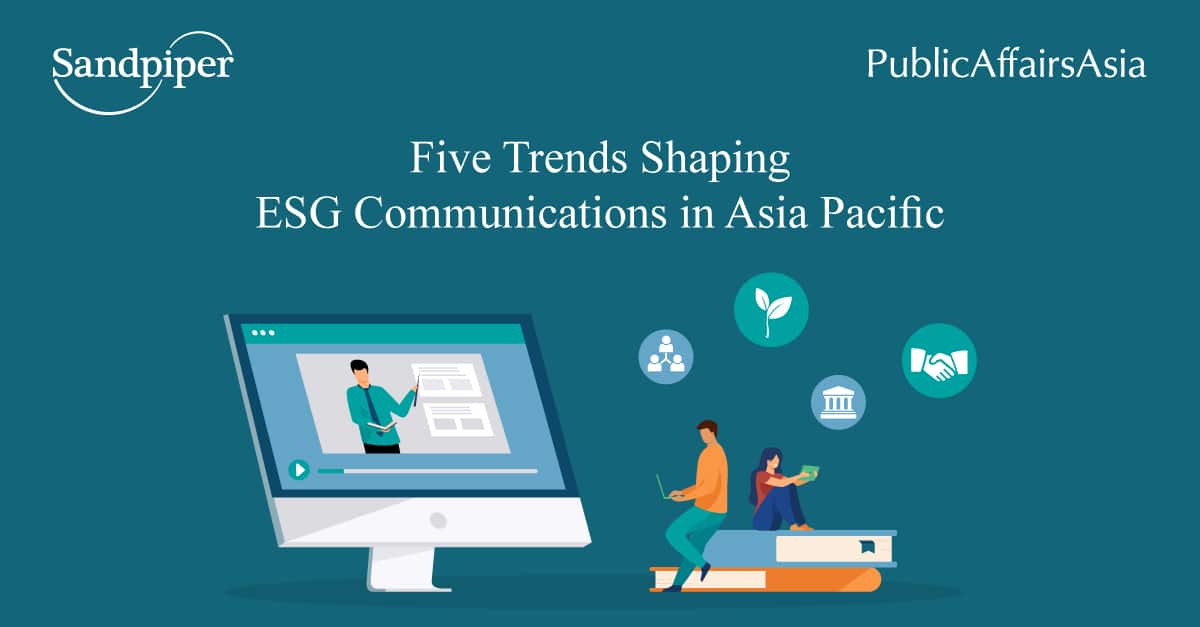 Trends Shaping ESG Communications in Asia Pacific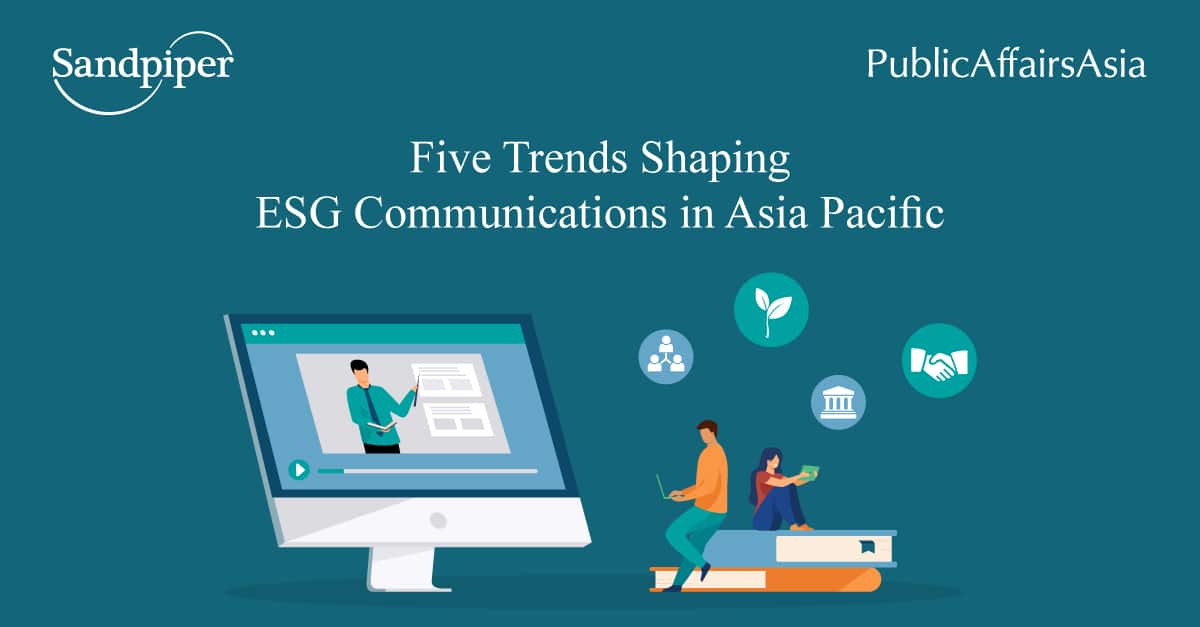 View this virtual panel discussion on our new report with PublicAffairsAsia titled Five Trends Shaping ESG Communications in Asia Pacific.

Moderated by Sandpiper Communications, COO, Kelly Johnston, the panelists include Catherine Yeung, Investment Director, Fidelity International; Cori Drogemuller, Head of Communications, AU & NZ, Cisco; Donald Kanak, Chairman, Insurance Growth Markets for Prudential Corporation Asia; and Winnie Tan, Head of Sustainability & CE, ASEAN & South Asia, Standard Chartered Bank.

Download a copy of our report here.