What Should be Considered in the Healthier SG Strategy?
March 2022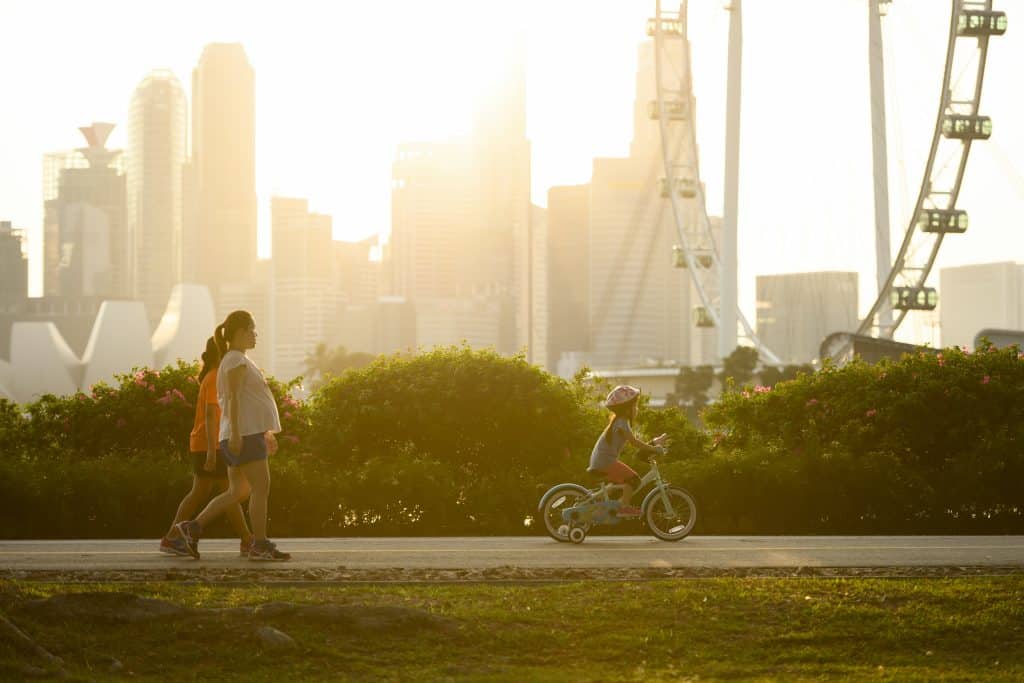 by Elaine Ho, Senior Account Manager based in Sandpiper Singapore. Elaine has broad experience in public affairs, research, stakeholder engagement and content development in the healthcare industry. She has previously worked with the World Health Organisation, United Nations High Commissioner for Refugees, Lien AID and AVPN.
The recently announced Healthier SG Strategy entails having every Singaporean enrolled to a general practitioner (GP) or family physician located near them. This, the evidence suggests, will enable people to build trusted relationships with their health provider which would help to encourage behaviour change and detect any health conditions early.
The focus on primary care in Singapore is not new, with earlier schemes such as the Primary Care Network, where General Practitioners could pool resources and to provide better care for chronic patients.
In our recent Sandpiper Healthcare Tracker Report, we had found that across 11 territories in Asia Pacific, satisfaction with healthcare is the highest in Singapore at 82%, with a 23% increase from 2019. Specific to satisfaction with general practitioner services, Singapore had also reported the trust and confidence that people have in their primary care provider, with 9 in 10 people reporting satisfaction.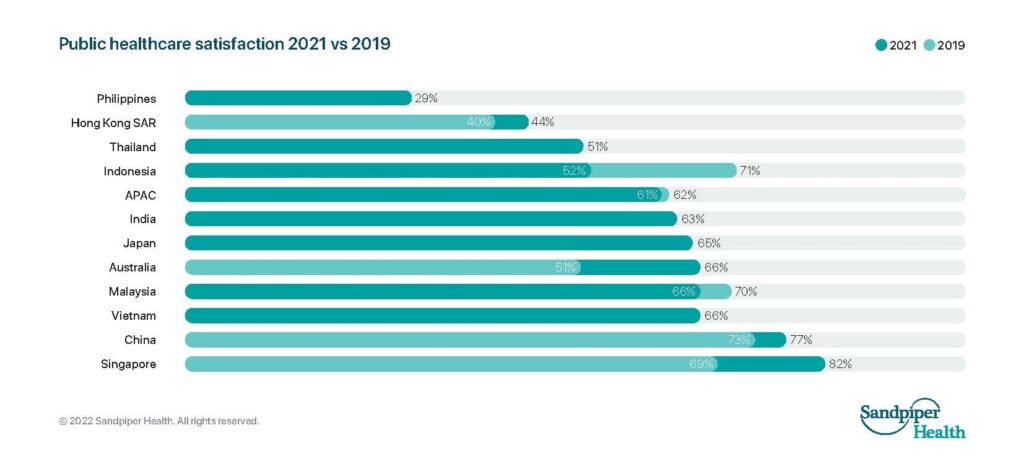 How to sustain the high level of satisfaction with the healthcare system in Singapore?
For one, this current shift to focus on preventive care and keeping people healthier for longer appears to be a move in the right direction, as treating sickness, particularly in hospital, tends to be more expensive while not necessarily improving quality of life.
Meanwhile, while MOH is seeking consultation with key stakeholders and prepares to bring a White Paper on Healthier SG to Parliament later this year, here is what we think needs to be worked out in the scheme for better health outcomes: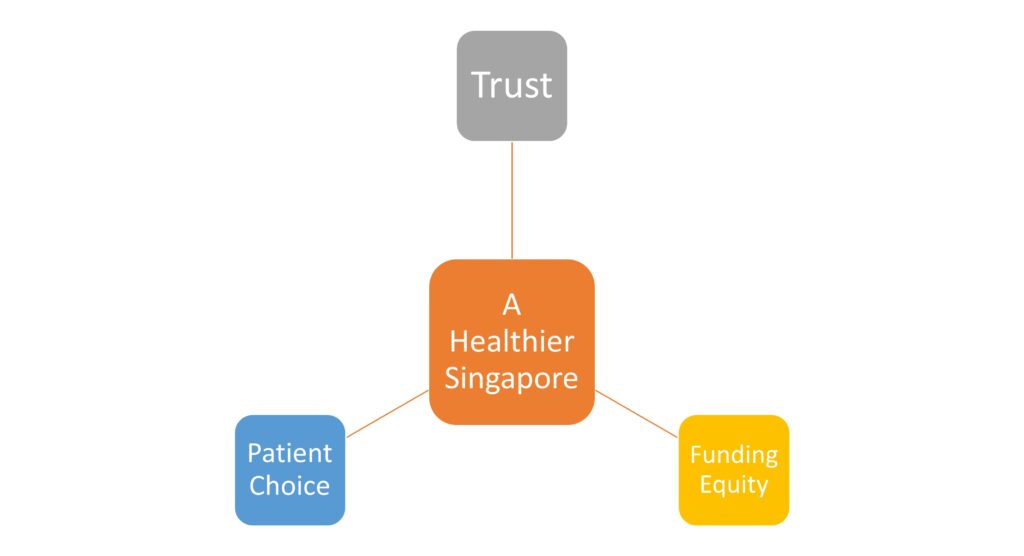 Trust and better relationships between people and their primary care providers
Particularly for older people and those with chronic conditions, this can be important in supporting better disease management and keeping people out of hospital.
For example, for conditions such as osteoporosis, prevention includes a healthy diet, avoiding smoking, limiting drinking and doing regular weight bearing and strength training exercises. By having scheduled check-ups and a strong relationship with a general practitioner, people can be reminded to go for exercise classes to strengthen their muscles and general practitioners can detect signs of the condition earlier.
Preserving the autonomy of patient choice
Residents have preferences on their choice of both primary care physicians and specialists care and even if it the care provider is from a different healthcare cluster, access to care should be seamless.
Equity in provision of funding
In countries such as New Zealand that implements a capitation model, funding allocated takes into account age and other demographics of the people enrolled. Older people are more likely to have chronic conditions and are heavier users of primary care services and remuneration to clusters should consider the demographic breakdown of areas with higher concentration of older adults.
We are expecting further announcements and discussions on these important issues in the coming months.
You may also like: