Genome Sequencing and Personalised Medicine
November 2023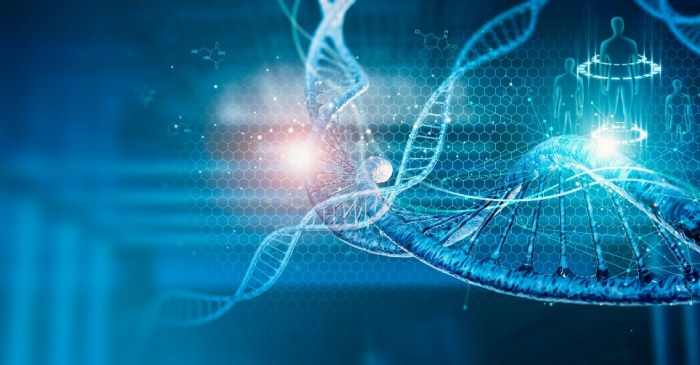 The advent of genome sequencing is driving major advancements in healthcare, including a significant paradigm shift toward personalised medicine, which is being embraced by many Asia Pacific countries. The fusion of genome sequencing and personalised medicine can continue to revolutionise healthcare across various domains, including cancers, rare diseases, neurodegenerative diseases, and genetic conditions. As our competencies in this field develop, the enhanced understanding of the role of genetics in human disease, coupled with rapid advancement in gene sequencing technology, can hasten diagnosis for patients and provide greater opportunities for personalised care. In this article we delve into these technologies and explores the strategies Asia Pacific markets have taken for their development and implementation.
Understanding genomics and personalised medicine
Genome sequencing is the process of decoding the order of DNA bases, the building blocks of the DNA double helix, in an entire genome. However, to make sense of genomic data, computational technologies and databases must evolve in parallel with sequencing technologies. Recent advancements, such as next-generation or high-speed sequencing, have significantly reduced the cost and time needed for large-scale DNA sequencing. They allow for the rapid examination of multiple genes using a single test, marking a transformative shift in genomics.
Personalised medicine (also known as precision medicine or genomic medicine) uses an individual's genetic information to help guide healthcare providers in understanding genetic contributions to a patient's health, susceptibility to disease, and responses to therapeutic interventions. It acknowledges that each patient is unique, and a one-size-fits-all approach to healthcare is no longer sufficient. Instead, personalised medicine leverages the information encoded in a person's genes to tailor preventive measures, diagnoses, and treatment.
The convergence of personalised medicine, genomics, and other emerging technologies such as artificial intelligence (AI) heralds a transformative era in healthcare. Genomics and personalised medicine allow for a nuanced understanding of an individual's genetic makeup, paving the way for tailored interventions and therapies. This granular level of insight, when seamlessly integrated with emerging tools such as AI algorithms, can empower healthcare professionals to decipher complex genetic patterns and predict disease susceptibilities with unprecedented accuracy.
Genome sequencing from birth
Genomic sequencing technologies have noteworthy applications in paediatric care for diagnostic and screening purposes. Currently, in most developed and many developing countries, nearly every newborn undergoes screening for various severe early-onset diseases, including inherited metabolic disorders, severe combined immunodeficiency, and cystic fibrosis.
Universal newborn screening (NBS) stands as an incredibly successful public health program that has now integrated genetic testing to identify inherited disorders in neonates. By analysing an infant's DNA shortly after birth, healthcare providers can detect conditions like phenylketonuria and sickle cell disease. NBS has not only saved numerous lives but has also significantly enhanced the quality of children's lives through early intervention and treatment.
However, ethical and policy concerns have been raised regarding various aspects of newborn screening practices, including parental understanding, such as consent for testing, and the criteria for selecting conditions eligible for newborn screening. Therefore, it is essential to ensure that parents have access to sufficient information, that the entire population can benefit from genetic counselling services, and that there is effective governance and efficient administration of genomic newborn screening programs.
Genomics and personalised medicine in Asia Pacific
With large and often genetically diverse populations, as well as ambitious and well-funded policy support, many Asia Pacific countries are leaders in this field. Highlights include:
Australia has made significant advancements in genomic technology and medicine, with strong government support for further developments. In 2022, the Australian government allocated AUD 28.1 million to establish Genomics Australia, an agency dedicated to integrating genomic medicine into standard healthcare practices. However, there is more work to be done to fully harness the potential of genomic technology, particularly in the field of cancer treatment. In October 2023, Rare Cancers Australia released a report titled "Rarefication: Personalised Medicine in the Genomic Revolution," advocating for enhanced access to genomic testing and personalised oncology care, a coordinated national genomics strategy, a new pathway within Australian Health Technology Assessments, and data collection on molecular subtypes.
China plays an important role in this domain, as one of six nations involved in the Human Genome Project (HGP). It is a leader in cutting-edge research in the field, and also has one of the fastest-growing markets for genomics. Personalised medicine has been targeted for investment and development in China's 13th (2016-2020) and 14th (2021-2025) Five Year Plans as well as the Healthy China 2030 Plan, making it benefit greatly from state resources. China's ambitions in this domain also tie in with its broader plans for big data utilisation. Given the scale of its population, as the country's medical records are increasingly digitised and centralised, data collection and processing will empower a sophisticated AI-driven future for personalised medicine and genomics. For that reason, China's Ministry of Science and Technology ("MOST") has taken a strong stance on protecting such data through policy initiatives such as 2023's Implementing Rules on the Administrative Regulations on Human Genetic Resources (HGR).
India has made notable advancements in gene sequencing and genomic research in healthcare, demonstrating a growing interest in genomics driven by technological advancements, increased funding, and collaborative efforts among academic institutions, research organisations, and the government. India's population of 1.3 billion comprises over 4,600 diverse population groups, highlighting the country's significant genetic diversity and the immense value derived from a comprehensive database of these genomes and genetic variants. A noteworthy initiative is the Genome India Project, a government-led endeavour inspired by the HGP. Launched in 2020, the project aims to enhance understanding of genetic variations and disease-causing mutations unique to the Indian population, with a target of sequencing 10,000 genomes by the end of 2023. Through collective research and innovation, India aims to better understand one of the world's most diverse gene pools and make a significant contribution to genetic studies.
Japan is a pioneer in genetics research and was one of the six countries involved in the HGP. In Japan, the key focus of genomic medicine is cancer. The National Cancer Centre is currently conducting a number of precision medicine projects, including TOP-GEAR (Trial of Onco-Panel for Gene-profiling to Estimate both Adverse events and Response), which has analysed approximately 100 cancer-related genes, helping link treatments to genetic abnormalities in approximately 15 percent of patients. Since 2018, the Centre for Cancer Genomics and Advanced Therapeutics has also been promoting the delivery of cancer genomic medicine, and as of 2020, 206 hospitals have been approved to conduct gene panel testing for cancer care. Having said that, access to genetic medicine outside of oncology is somewhat limited at present, as prenatal genetic testing and preimplantation diagnoses are currently not covered by the public health system.
Malaysia is emerging as a promising contender in the genomics race. Although progress was initially slow due to a shortage of genomic medicine experts and reliance on outsourced research from neighbouring countries, recent developments indicate its potential to become a leading genomic hub in the region. In recent years, significant progress has been made in genome sequencing within the market. Notably, AGTC Genomics has emerged as a leading centre for next-generation sequencing, offering diverse research and clinical services, including cancer genomic solutions. The Malaysian Genome and Vaccine Institute (MGVI) is actively involved in sequencing 10,000 genomes and analysing the data for clinical significance by 2026. This initiative aims to collect valuable diagnostic and preventive medicine data while serving as a reference for the diverse genetic variations among Malaysia's population. The establishment of this lab has enabled Malaysia to conduct independent genome sequencing research, positioning the market as a growing hub in this field.
Singapore is a leader in genomic innovation and precision medicine. The Singapore government has invested significant resources in this field since it launched its ambitious 10-year, whole-of-government National Precision Medicine (NPM) programme in 2017. Phase I of the NPM programme, saw the fruition of the "Singapore 10K Genome Project", a large-scale genome database of 10,000 genome samples from three major Asian ethnic groups—Chinese, Malay, and Indian—the first of its kind as previous databases were based in Western countries and/or people of European ancestry. As the ultimate goal of the NPM programme, Singapore aims to generate precision medicine data for up to one million individuals, establish population-scale genomics, support the responsible use of precision medicine, and export "made-in-Singapore" tools. Precision medicine is also one of the key focuses of Singapore's Research, Innovation, and Enterprise (RIE) 2025 vision for Health and Biomedical Sciences.
South Korea already widely utilises genetic testing to detect hereditary diseases as well as cancer. However, most genetic tests and precision medicine treatments are not covered by the National Health Insurance Service, making them cost-prohibitive and accessible to few. South Korea's National Biobank of Korea is one of the largest in the world, boasting samples from over 820,000 individuals, and has led to breakthroughs in many disease areas including common chronic diseases, such as obesity, diabetes, and hypertension. However, despite this, there are concerns that regulations have not kept pace with genomic medicines in the country. More specifically, genomic research, genetic testing and precision medicine, and direct-to-consumer genetic testing have been named as key policy focuses to ensure the high-quality development of genomic and precision medicine.
The future of genomic technology and personalised healthcare
The implications of these technologies for the future of healthcare are profound. Their integration can not only streamline diagnosis and treatment but also catalyse a shift toward preventative strategies. In the future, AI-driven analyses of genomic data can enable the identification of potential health risks before symptoms manifest, thereby ushering in an era of proactive and personalised healthcare. MNCs are well advised to follow the latest trends in these areas closely, monitoring opportunities and keeping an eye on the shifting policy landscape across Asia Pacific.
Related news & insights: