A mindset change for businesses and consumers on what sustainability means
By Samantha Siu
29 April 2021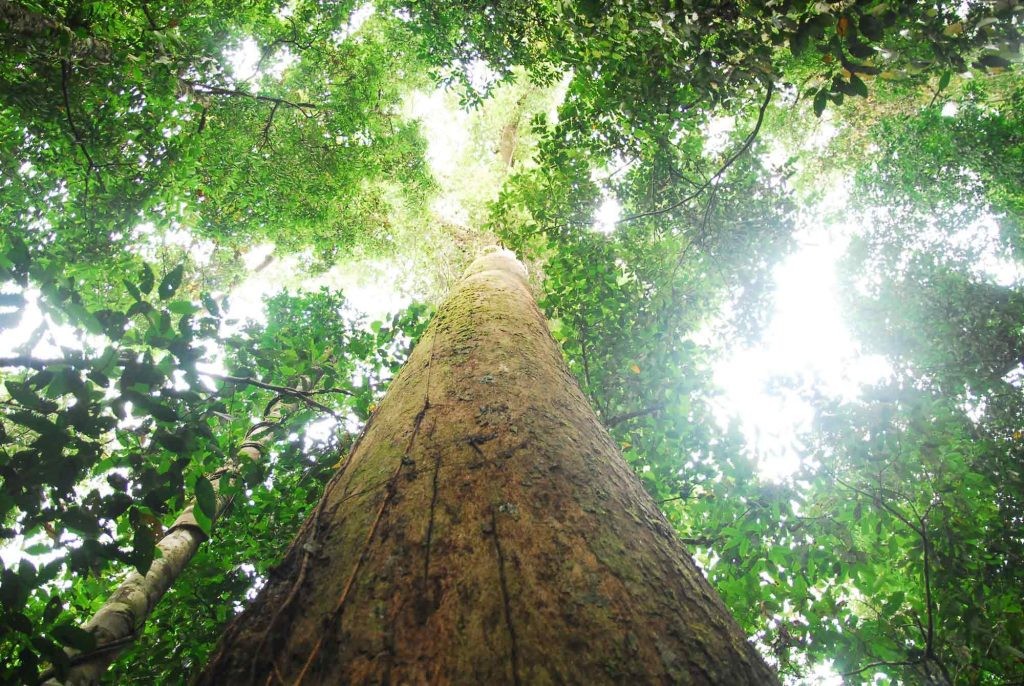 Sustainability, Corporate Social Responsibility, ESG… most companies today will have some form of value or commitment related to one or more of these areas. Very often, we see this in the form of endowments and investments towards conserving nature or giving back to communities, or pledges to limit or eliminate negative impact to the planet such as Net Zero, and No Deforestation, No Peat, and No Exploitation.
While it is uplifting to see organizations and communities around the world celebrate Earth Day last week and make various contributions to protecting our planet, we must be aware that the earth's resources are still being depleted at a rate that is not sustainable in the long run. A report by the World Economic Forum in 2020 estimates that the global food, land and ocean use system generates around USD10 trillion of GDP every year to support the lives and livelihoods of the human population. However, the strain that this system puts on the planet is estimated to have a hidden cost of USD12 trillion, far exceeding its contribution to global GDP[1].
More and more companies are thus coming to a realization that sustainability efforts are not just a good cause that sets more caring and responsible organizations apart from the rest, but a necessity if we wish to continue providing goods and services to support the standard of living that we are used to in this day and age.
Southeast Asia-based Lestari Capital is one organization that has been advocating for this mindset, and I've had the pleasure of working with them in the past months as a member of the Sandpiper Communications team to help build awareness around nature positive commodities supply chains.
Lestari Capital's central belief is that the benefits and costs to nature should be considered an embedded line item of doing business. Through their Sustainable Commodities Conservation Mechanism (SCCM), the company aims to bridge the gap between high-quality conservation projects that lack adequate demand and funding, and global commodities markets that critically undervalue natural capital.
Earlier this month, we supported Lestari Capital as they unveiled their latest initiative, Rimba Collective, in collaboration with a group of founding partners in the palm oil supply chain, namely Nestlé, PepsiCo, Procter & Gamble and Wilmar. Over a 25-year period, the initiative aims at delivering USD1 billion to protect and restore over 500,000 hectares of tropical forest landscapes in Southeast Asia, starting with Indonesia. Through a financial mechanism where funding from partners is channelled to a portfolio of carefully selected, high-quality conservation projects, the Rimba Collective aims to positively impact climate, communities and biodiversity, supporting over 32,000 people living in forest frontier areas and reducing future carbon concentration in the atmosphere by more than 150 million tons of carbon dioxide equivalents.
Since our virtual launch event, the initiative has captured the attention of the sustainability community, with NGOs welcoming its long-term nature and calling it innovative.
As exciting and rewarding as this work was, it has also shown us how much more still needs to be done to halt and reverse the damage that human activity has caused to the earth. We have seen how players in the palm oil sector come together to make an impact on forest protection and restoration in Southeast Asia. This kind of mindset and commitment needs to spread to other industries and markets around the world. It will take collective action and mutual understanding among the private sector, governments and NGOs to bring together the financial resources, infrastructure and systems, technology and know-how, as well as local community buy-in to create real, long-term impact on the ground.
Public awareness is another important part of the solution as ultimately, the costs borne by nature for our economic activities originate from consumer demand. This is where communications professionals like us can make a difference. As the demand for transparency in ESG and sustainability reporting increases, we have an opportunity to come up with more creative and impactful ways to communicate the pressing challenges that our planet faces and what companies are doing to address them.
You may also like: