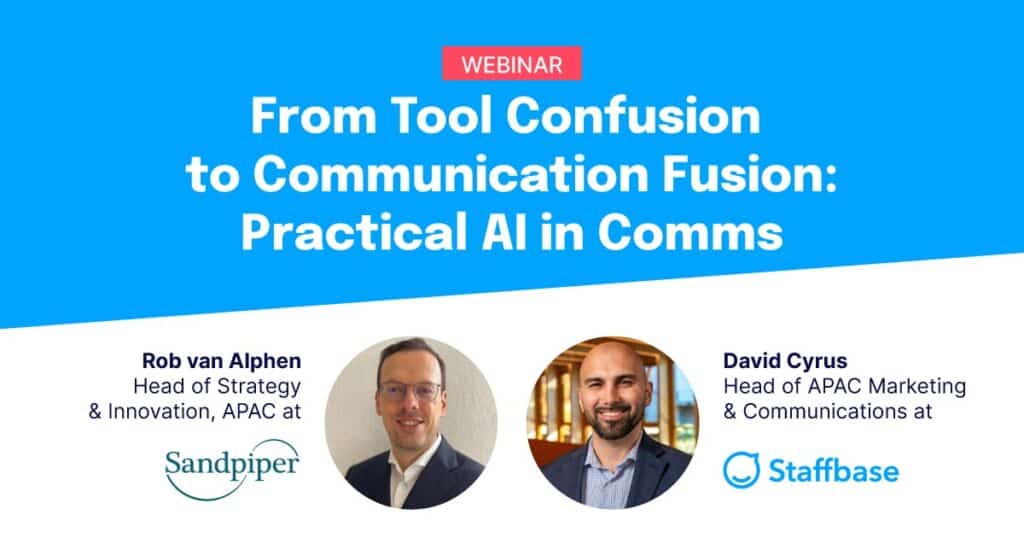 🗓️ Thursday 16 November 2023 | ⏲️9-10 AM SGT/HKT; 12-1 PM AEDT
Embark on a journey of discovery with Staffbase and Sandpiper as we delve into the transformative world of Artificial Intelligence (AI) in communications.
Our partnership with Staffbase, a leading global internal communications platform provider, stems from our shared vision in assisting our clients on their AI adoption journey.
The Practical AI in Comms Webinar is designed to demystify AI, providing a clear pathway towards leveraging AI for enhanced communications. Through a blend of strategic discussions and live tool demonstrations, attendees will gain actionable insights to navigate the AI maze confidently.
Check out the webinar programme
The impact of AI on the global communications landscape.
Practical strategies for integrating AI into your communications toolkit.
Live demonstrations of AI-driven communications tools in action.
Real-world challenges and solutions from community, addressed in the Q&A segment.
Meet the speakers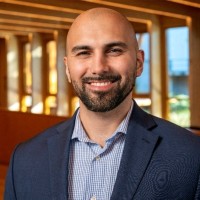 David Cyrus
Head of APAC Marketing & Communications, Staffbase
David's experience with AI in marketing & communications started in 2020 and was enriched during his tenure as Director of Marketing at Faethm AI.
Recently, he's been showcased as a guest speaker on distinguished platforms including webinars and podcasts with the Revenue Marketing Alliance, the Global Artificial Intelligence Conference, and a well-received AI in marketing & communications masterclass at the Generative AI Summit in Sydney.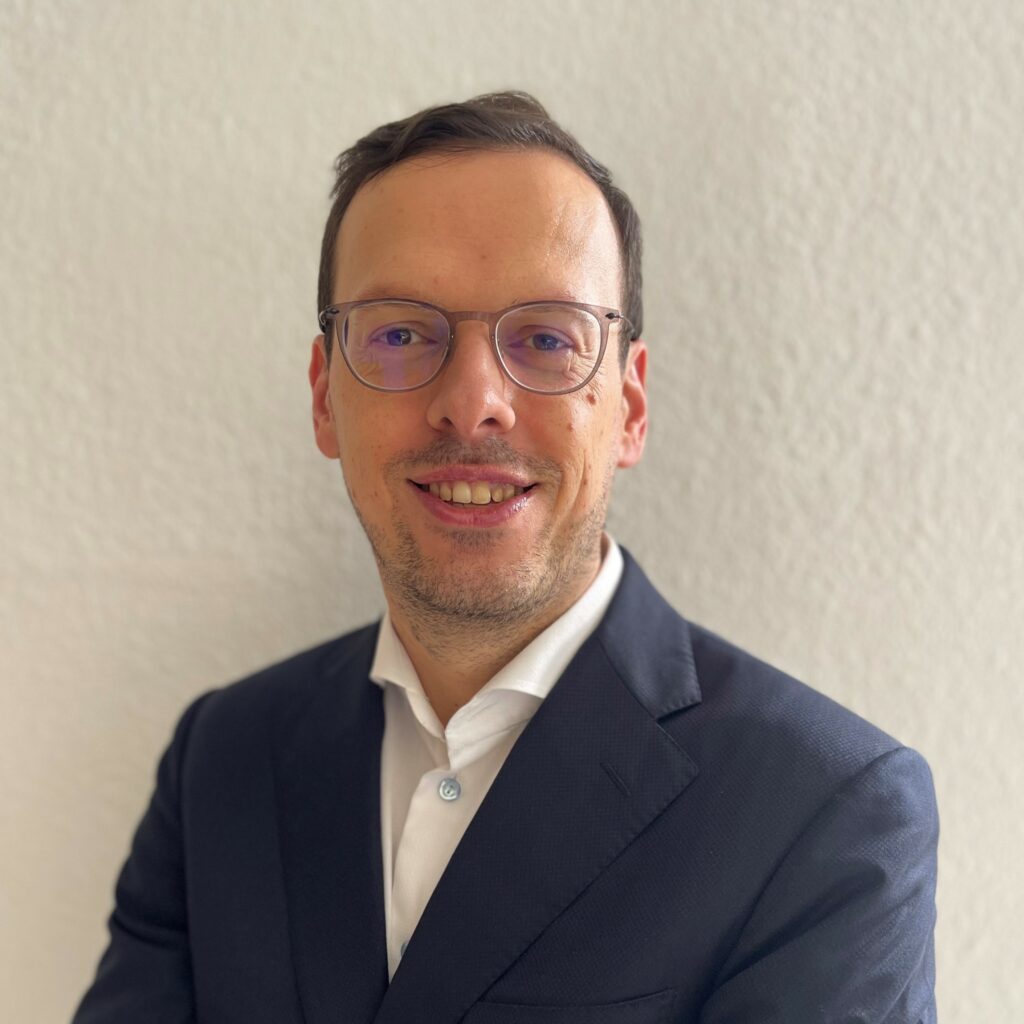 Rob van Alphen
Head of Strategy & Innovation, Sandpiper
Rob boasts over a decade of expertise in digitising global brands across Europe, Middle East, and Southeast Asia. At Sandpiper, he pioneered AI services and trained major companies like GE and Amgen.
With 14 years in the sector, he's worked with Mastercard, Toyota, and Coca-Cola among others. Passionate about the future of work and responsible AI, Rob remains an avid industry innovator.
AI & Emerging Technology Integration