Dignity in selecting and sharing news
14 March 2020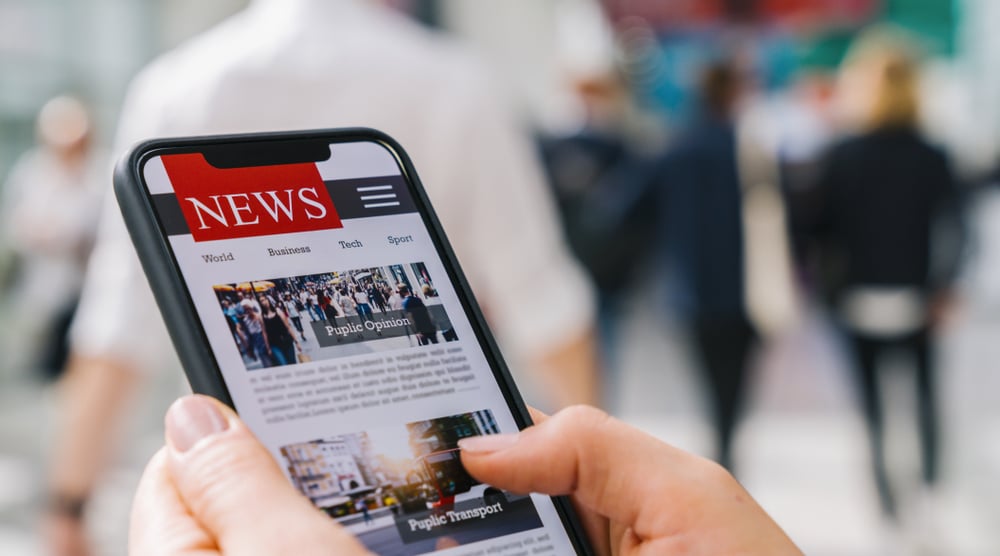 One of our youngest colleagues, Jeffrey Li has shared his thoughts on how communication professionals needs to use common sense and, indeed, dignity when sourcing and sharing news.
As a young professional in a public relations consultancy in my first year of work after leaving university, the importance of sorting out fact from fiction has struck me like never before.
With so much happening in the world, ranging from Brexit to the US elections, the spread of the COVID-19 virus to the protests in Hong Kong, it's fairly obvious to me that information from the Internet, especially video clips, plays a significant role in shaping your opinion. Information – or misinformation – can potentially change your stance on any topic immediately after watching a clip.
Living in a digital world, we are bombarded with more online information than ever before. From traditional media outlets to social media pages, there are endless numbers of media outlets out there for you to access news information. I recently read a survey by Common Sense and Survey Monkey which said that 54% of teenagers read news on social media, and 50% get their news from YouTube several times a week. It strikes me how important it is to choose the right channels and pick the right sources from the internet.
I believe there are several elements to consider when we are selecting our information sources but the most important are legitimacy and bias.
First, legitimacy. Most reputable media outlets have first-hand information and intelligence from their journalists or informed sources, who could be industry experts. They also use sophisticated fact check systems to ensure they are providing accurate news for the public. With growing numbers of social media platforms reporting news, such as Telegram and Snapchat, it's important to double-check what they are saying before believing or spreading their content.
Second, bias, particularly when it comes to pictures and videos. Visualisation is a double-edged sword which can be powerful but also toxic in sending key messages. News and social media outlets are using images, video and live streaming to engage with their audiences. Knowing that visual imaginary can easily stimulate and draw the attention of the audience within a few seconds of time, some online media outlets may abuse these tools to tell a story without adding sufficient explanation and information. We only have to think about the mix of images we saw during the Hong Kong protests, or the now infamous photo of what was supposed to be people eating bats in Wuhan which was, in fact in a completely different country, to know their power.
That's why I appreciate it when credible publications provide simple graphics and professional clips that are verified by their editorial teams, to ensure the news I receive is informative and precise.
So how can we select the right sources for ourselves? Apart from choosing reputable media outlets and double-checking facts with various publications, the immediacy of online sources can be important in learning the news. Live broadcasts allow for real-time information for the audience, without editing and scripting. Hence, when big stories happen, like important political announcements and social movements, most professional media outlets will be on site and stream online to engage the audience with primary sources. That said, it's still important to be sure that the live footage is showing the whole picture.
In a world where fake news is spreading rapidly, we have to identify information which allows us to build our views of life-based on the truth – and be sure we are only spreading the truth ourselves.
In other words, we may be the channel for someone else to receive the news. So, we have the responsibility to be a gatekeeper of the news – and uphold our own dignity by selecting credible news source to consume and share.
You may also like: