Vaccine Equity Across Asia Pacific
June 2023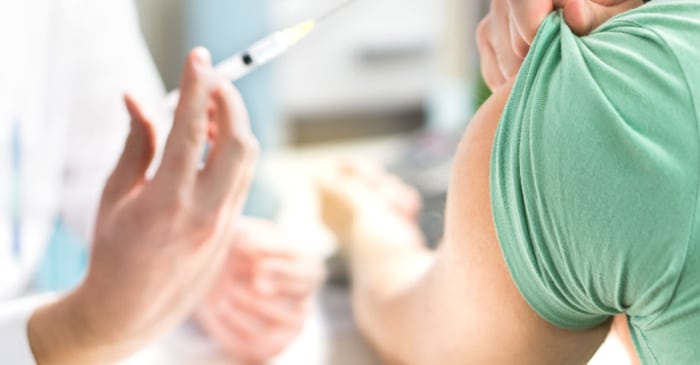 Prevention is better than a cure. Vaccines are known to be among the most cost-effective means of advancing global welfare and are estimated to prevent 3.5-5 million deaths every year. As the world's most populous region, Asia Pacific is a key market for vaccines, valued at around USD 3.92 billion in 2021 and expected to grow at a compound annual growth rate (CAGR) of around 7.2 percent from 2023-2028.
While the market is expanding quickly, spreading access to vaccines equitably can still be a challenge. In 2021, the World Health Organization (WHO) set a target for global vaccination coverage to reach 70 percent by mid-2022, with priority given to full vaccination and boosters for high-risk populations—older adults, healthcare workers, and persons with co-morbidities including immunocompromised persons.
However, due to disruptions from the COVID-19 pandemic, there has been an unprecedented international decline in routine vaccination coverage and related services. It has been reported that approximately 25 million children are now missing out on life-saving vaccines each year, with lower-middle-income countries (LMICs) suffering more than high-income countries (HIC). In the COVID-19 context, a similar disparity was evident. Despite vaccines saving tens of millions of lives, LMICs struggled to procure sufficient vaccines for their population.
Beyond the pandemic, collaboration between a wide range of stakeholders, both private and public, and across sectors is required. Urgent public education and engagement are needed to restore the confidence and importance of routine vaccine uptake to safeguard the health and well-being of our populations today and for future generations.
Vaccine equity plays an important role in the strategic landscape for biopharmaceutical MNCs, one that is more important than ever in the post-pandemic landscape. In this article, we examine the factors that shape vaccine equity, the policies in key markets across Asia Pacific, and the role that interregional collaborations play in spreading vaccine access.
Factors affecting vaccine equity
Vaccine development: A new vaccine's development and regulatory approval is a time-consuming and costly procedure that may involve numerous parties. The choice of which vaccine to develop largely reflects the priorities of the pharmaceutical companies and countries where research and development (R&D) are initiated. LMICs may suffer from a lack of vaccines for viruses that are prevalent in their regions as major biopharmaceutical companies, which typically have significantly larger R&D expenditures, often prioritize vaccine development for diseases that are more popular in wealthy markets. Pharmaceutical companies have few financial incentives to develop treatments for neglected diseases in poor countries.
Vaccine affordability: Due to vaccine R&D and manufacturing requiring heavy financial investment and advanced technologies, only a handful of biopharmaceutical companies in the world can afford to develop new vaccines. Therefore, vaccine manufacturers are likely to have strong leverage on vaccine pricing given significantly less market competition compared to other industries. High vaccine pricing is sometimes also justified by manufacturers for high R&D costs and failure rates. As intellectual property (IP) laws grant vaccine IP protection lasting decades, biopharmaceutical monopolies are sometimes criticized for dramatically increasing prices and affecting vaccine equity. During the COVID-19 epidemic, some parties called for COVID-related IP to be suspended under the Trade-Related Aspects of Intellectual Property Rights (TRIPS) Waiver. A majority of countries supported the waiver, although it was opposed by the EU, the United Kingdom, Norway, and Switzerland, among others.
Vaccine production: LMICs frequently lack the technological competence and industrial capacity necessary for vaccine and medical product production. As a result, they are reliant on diagnostics, treatments, and vaccines manufactured in other countries, as well as their availability on the global market. Potential problems can involve the availability of capital, technology, and skills. Other challenges include market size, purchasing power, adherence to quality standards, inconsistent or unsupportive national and international policy frameworks, and variable demand for vaccines. LMICs may also suffer from a lack of national or local infrastructure (e.g. reliable energy, electricity, transportation), etc. The knowledge transfer process can also cause significant delays in the production of vaccines, even when firms are willing to share their information, especially regarding cutting-edge technologies.
Vaccine deployment: In addition to supply and demand, other factors that can hinder immunization include systemic issues with how the healthcare system is organized, the availability and education of healthcare professionals, and patients' fears or beliefs regarding immunization. It is crucial to adopt a "human-centred" public health strategy that can address and respond to the concerns of local citizens and organizations in order to connect with communities, successfully deploy a vaccine, and achieve vaccine equity. For instance, instead of depending on people to travel to hospitals or doctors' offices, vaccines could be made available by going to where people live and partnering with houses of worship and other community facilities.
Regional Policy Landscape
Australia: In Australia, systemic inequality, racism, and discrimination in accessing healthcare can lead to inequitable vaccination coverage. Aboriginal and Torres Strait Islander people, remote and rural communities, people with disabilities, and culturally and linguistically diverse communities are at a greater risk of severe illness and disease. To address this, the Australian government has taken a multi-pronged approach to address vaccine inequality, implementing a national immunization program, mobile vaccination clinics, and community outreach programs to improve access for marginalized populations. In the Australian Federal Budget 2023-24 Plan, the government announced the addition of the Shingrix vaccine to the National Immunisation Program (NIP). This program provides immunocompromised individuals, Aboriginal and Torres Strait Islander people, and those aged over 70 with better prevention against shingles. Additionally, the HPV vaccine schedule has been updated from a two-dose to a single-dose schedule, administered to adolescents through school-based programs. These measures aim to ensure more equitable access to vaccines and address vaccine inequity.
China: China's National Immunization Program has made significant progress in increasing vaccination coverage and reducing regional disparities. However, improvements are still needed to align with WHO's Immunisation Agenda 2030. These changes include expanding vaccine coverage to include additional WHO-recommended vaccines such as HPV, Hib, PCV, and rotavirus vaccines. Nevertheless, achieving these improvements poses challenges. Ensuring equal access, addressing vaccine hesitancy, strengthening the healthcare workforce, and securing sustainable funding are ongoing hurdles that must be overcome. The Chinese government supports the UN's Sustainable Development Goals and recognizes the prevention of vaccine-preventable diseases as a vital component of the Healthy China 2030 initiative. To achieve universal coverage, the National Immunization Program must address these challenges, enhance efficiency, and expand vaccine inclusion.
India: India, the world's second-most populous country, initially faced significant challenges in achieving vaccine equity regarding the distribution of COVID-19 vaccines. The primary distribution through private hospitals made them inaccessible to marginalized communities and low-income individuals, leading to disparities in vaccine coverage. To address this problem, the Indian government has scaled up the public vaccination drive, expanded vaccination centres, and prioritized vulnerable populations. India's Universal Immunisation Program (UIP) plays a crucial role in routine immunization, reaching even the remotest areas and underserved populations. The government has also established a network of immunization centres strategically placed for accessibility, including rural and hard-to-reach regions. Additionally, mobile immunization units are deployed to deliver vaccines directly to underserved communities, ensuring equitable access to life-saving vaccines for individuals in far-flung areas.
Japan: Japan, recognising the importance of vaccine equity, has implemented a comprehensive national vaccination strategy. Japan has a well-established National Immunisation Program that provides free and accessible vaccines to its citizens. This program ensures that essential vaccines, including those for measles, mumps, rubella, and influenza, are widely available across the country. Japan prioritises vulnerable groups, such as healthcare workers, elderly individuals, and individuals with underlying health conditions, in its vaccination campaigns. Japan also targets marginalised communities, including rural areas and the elderly, through mobile vaccination units and community outreach programs.
Collaboration mechanisms for vaccine equity
At present, voluntary benevolence is the current approach for vaccine equity, relying on collaborations between governments and organizations such as Coalition for Epidemic Preparedness Innovations (CEPI) and Gavi, The Vaccine Alliance, the United Nations Children's Fund (UNICEF), and the World Health Organization (WHO), who came together under COVID-19 Vaccines Global Access (COVAX), a supranational initiative to combat the COVID-19 pandemic.7 Through this collaboration, COVAX has shipped around 1.96 billion doses of COVID-19 vaccines to 146 countries, helping to inoculate many populations around the world from the virus.8
Beyond COVID-19, these groups also advocate for a variety of other multilateral initiatives for equitable international vaccine distribution. As these mechanisms are continuing to evolve, some parties claim that programs for vaccine allocation and vaccine equity should be strengthened by making their procedures more simple, transparent, and accountable. Others say that such actions would require high-level leadership capable of acting at the political and diplomatic levels to solve vaccine diplomacy challenges while also streamlining its operations. It is up to governments, supranational organizations, and biopharmaceutical MNCs to work together to ensure widespread and equitable access to routine vaccinations while preserving incentives for innovation.
Looking ahead
The post-pandemic period is a key time for resetting Asia Pacific's path toward vaccine equity. Despite setbacks in routine vaccination during the crisis, newly reinvigorated medical systems across the region are well-positioned to again work toward increased coverage. MNCs are well advised to monitor new government initiatives and opportunities for collaboration in markets of interest across Asia Pacific in the coming years.
Related news & insights: