Carbon Capture, Utilisation and Storage (CCUS) in China
June 2023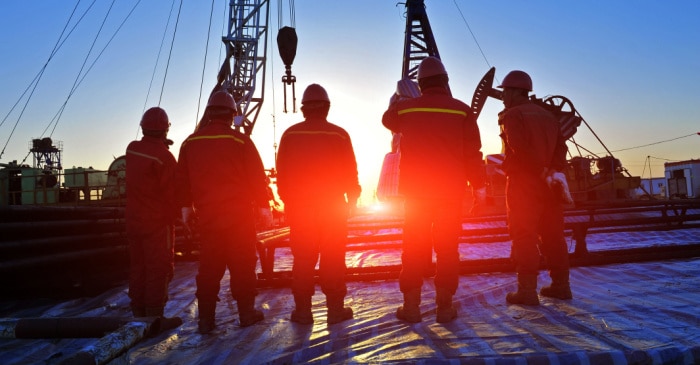 This article was originally published in Sandpiper's Green China Weekly Newsletter. The newsletter provides insights on issues and most recent policy updates related to sustainability, environment, and energy in China. Click here to subscribe.
In the past month, China has made some impressive advances in carbon capture, utilisation, and storage (CCUS), with several huge projects commissioned or launched by China's major state-owned energy companies.
On 1 June, the China National Offshore Oil Corporation (CNOOC) announced the launch of an offshore CCS demonstration project at its own Enping-15 oilfield – the largest offshore oil production platform in Asia, located about 200 kilometres from Shenzhen and Hong Kong. Carbon dioxide captured from the oil extraction process will be injected into a saline water layer under the seabed, reducing the carbon footprint for oil production while protecting facilities from CO2 erosion-corrosion. The project can store up to 1.5 million tonnes of carbon dioxide in total.
Meanwhile, on 2 June, the China Energy Investment Corporation (CEIC) announced that the company's CCUS project – which is linked to their coal power generation plant in Taizhou, Jiangsu province – had successfully carried out a trial operation at full load, thereby coming into full operation. This project has an annual carbon dioxide storage capacity of up to 500,000 tonnes per year, which makes it Asia's largest CCUS project linked to coal power.
Previously, on 19 May, construction had started on the 10.2-billion-yuan CCUS-Enhanced Oil Recovery (EOR) project in Ningxia autonomous region. Once completed, the project is expected to capture 3 million tonnes of carbon dioxide per year, which will be injected into oilfields to increase oil production. This is a cooperative project between CEIC's local coal-to-chemicals subsidiary, which will be the "supplier" of CO2, and China National Petroleum Corporation's (CNPC) Changqing oil and gas field.
Ultimately, CCUS technologies have the potential to accelerate low-carbon transition in hard-to-abate industries. It is estimated that CCUS projects can offset between 1 to 1.8 billion tonnes of carbon dioxide in China by 2060. These benefits are widely acknowledged by policymakers and businesses in China; for example, researchers have found mentions of CCUS as a priority of the cleantech transition, and an instrument for decarbonisation, in over 50 central government policies that China has released in the past 15 years.
However, like many other cutting-edge green technologies, there are significant challenges at play. Both the cost of upfront infrastructure investment and the operational complexity of CCUS facilities present a certain kind of obstacle, but there is also the broader perception that the commercial prospects of CO2 utilisation are limited. These factors will continue to pose a challenge for the development of CCUS in China. In this regard, the latest projects may set valuable precedents and provide guidance for the future.
For instance, unlike the majority of CCUS projects that are undertaken by a single company, the CCUS-EOR project in Ningxia is an exceptional partnership between two companies that would have most likely had to overcome difficult negotiations. Meanwhile, in Taizhou, CEIC has succeeded in securing carbon dioxide supply contracts with eight local clients, operating in EOR, manufacturing, and food, which has enabled the company to sell 100 per cent of its captured CO2. Key figures in both industry and government alike will undoubtedly be keeping an eye on how these projects perform over the long term.
Related news & insights