Health and Culture across Asia Pacific
April 2023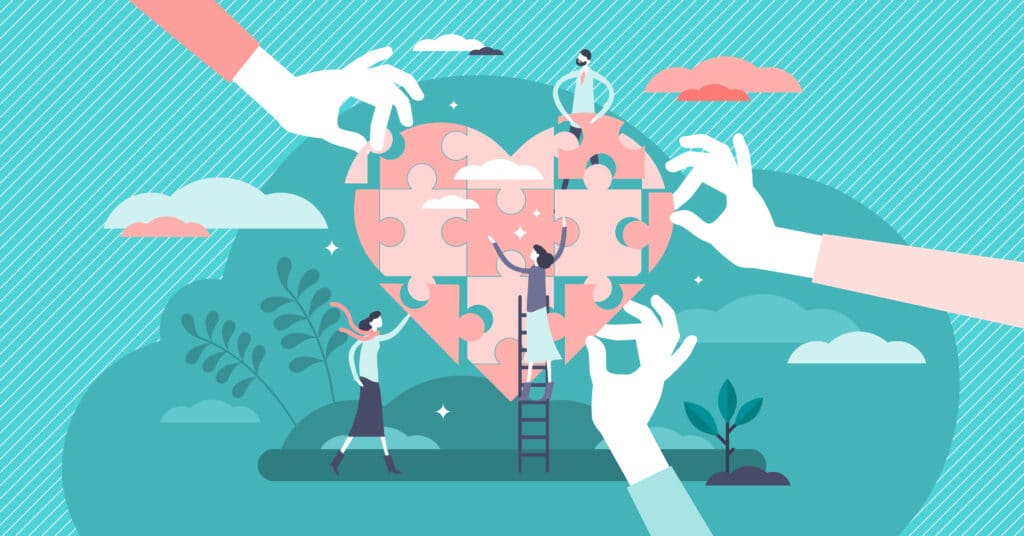 As the world's most populous region, Asia Pacific is home to approximately 4.56 billion people, more than 3,000 spoken languages, and myriad cultural groups. With a plethora of different values and belief systems, across and within borders, ideas and attitudes vary widely across a range of key topics, including healthcare.
For patients and their families, cultural and societal influences can shape perceptions of health, illness, death, cause of disease, approaches to disease management, pain, and decisions regarding where and when to seek treatment. Compounding traditional cultural divides are a variety of modern factors, such as the urban/rural divide, varying levels of development, media consumption habits, and lifestyle preferences.
For MNCs to better understand the region, it is important to build familiarity with traditional systems of medical knowledge and consider the impact of culture on health-seeking behaviours. We hope to provide our readers an overview of these topics, spotlighting traditional Chinese medicine (TCM) and the factors affecting vaccine uptake for COVID-19.
Traditional Systems of Medicine
Many of Asia Pacific's cultures maintain distinct cultural medicinal traditions, some of which have been practiced for thousands of years. Across the region, these systems are increasingly being recognised domestically and by international bodies for the important role they play in overall health ecosystems. Some representative examples include:
Ayurvedic medicine: An ancient Hindu medical system practiced throughout South Asia that includes herbal medicines, medical treatments, and a variety of other practices. Long accepted as an important component of the healthcare system, the Indian government is taking steps to promote the international recognition and use of Ayurvedic medicine, including a number of outward-facing educational programs.
Unani medicine: A Perso-Arabic medical system with Hellenistic origins practiced by Muslim communities throughout South Asia, with medicines and treatments based on the classical conception of the four humours. Recognizing its significance to populations around the world as a treatment option, international bodies such as the World Health Organization have created benchmarks for the training of Unani medicine.
Jamu: A category of widely consumed herbal medicines in Indonesia that come in many variations, typically including a mix of botanical ingredients. Widely popular across Indonesia, Jamu is being developed into phytopharmaceuticals for contemporary use in the medical system.
gSo-ba Rig-pa: A traditional system of medicine based on Buddhist teachings practiced in Bhutan, with a treatment philosophy in which the body is composed of three main elements. gSo-ba Rig-pa is a formal part of Bhutan's healthcare system under the jurisdiction of the country's Ministry of Health.
TCM in Focus
Another widely known example of a regional Asia-Pacific medicine system, TCM, is a tradition with great significance both in Greater China, where it benefits from government support, and in numerous other countries with a significant Chinese diaspora. Drawing from thousands of years of evolution and practice in China, TCM is based on the balancing of two complementary forces in the body, Yin and Yang.
In this understanding, the body, soul, and spirit are an integrated whole with yin-yang forces that must be balanced. If the yin-yang forces happen to fall out of balance, the person becomes susceptible to illness.
Different substances have "heaty" or "cooling" effects on the body, therefore making them good or bad for certain conditions and illnesses, with direct effects on healthcare outcomes. As a result, many patients who use TCM believe that modern medicine does not account for the balance of the yin and yang and is therefore not holistic enough.
Because many participants admit that they would be uncomfortable revealing their beliefs about TCM to their primary care physicians, a more holistic understanding of cultural health beliefs should be explored. For example, many TCM medications can result in adverse side effects if they interact with modern medicine.
Seeking a deeper understanding of TCM can enable healthcare professionals to better understand the patients they work with, and lead to better health outcomes.
Health-seeking behaviours in Asia Pacific
Health-seeking behaviours are impacted by patient engagement with the healthcare system of their respective country. The above systems of traditional medicine combined with other cultural preferences often shape people's willingness to engage with the healthcare system. In one example, a study examining standardized patients found that topics patients in Singapore and many other Asian cultures believe are taboo include mental health issues, sexually transmitted diseases, and death. As a result, they may be less likely to engage in health-seeking behaviours when these topics are involved. Asia Pacific includes many high-population, multi-ethnic societies such as India, Indonesia, and Malaysia that consist of numerous different ethnic groups within their borders, all of which may have different cultural preferences that impact health-seeking behaviours.
Patient-centered care may have a greater role to play in overcoming these cultural barriers. Historically, Asia has a predominantly paternalistic healthcare model, which favours the delivery of diagnoses and treatments over patients' perceptions of their care. This model of practice focuses on the efficiency of the physician's duties instead of developing deeper relationships between patient and physician, possibly creating communication barriers in instances of cultural misalignment. Embracing patient-centeredness can build trust and confidence in healthcare practitioners to overcome such problems. Increasing patient engagement can lead to greater interest in screening and prevention, greater patient compliance with the advice of healthcare professionals, and greater trust in the medical system. This effort is worthwhile, as robust diagnosis and prevention can help stop the onset of chronic conditions and lower the burden on healthcare systems.
Factors associated with regional COVID-19 vaccine uptake
COVID-19 vaccine uptake is a perfect example of how health-seeking behaviour can be shaped by culture. A study examining vaccine uptake in Hong Kong found that it was positively associated with certain factors such as having a source of income, perceived COVID-19 exposure, knowledge of the pandemic, or risk to family members. Another study examining vaccine uptake in Singapore, Australia, and Hong Kong found that factors associated with vaccine uptake included ethnicity, smoker status, and self-efficacy. Key findings of that study included:
Specific practices such as taking supplements more frequently or cleaning and disinfecting the house more often were positively associated with increased vaccine acceptance.
Other practices such as seeking medical help for COVID-19 symptoms (e.g. loss of smell/taste) and overall COVID-19 knowledge were negatively associated with vaccine acceptance.
Age and gender were not significant predictors of vaccine uptake in Asia Pacific.
Other predictors of vaccine uptake included those that obtained COVID-19 information less frequently and tended to use digital media (or non-health-related sources, e.g. influencers) as sources of information.
Being conscious of one's health, diet, and hygiene was also a predictor of vaccine uptake.
Across all three countries, participants who were more likely to take precautionary measures (e.g. wearing a surgical mask / working from home in Australia, avoiding public transport in Singapore, and avoiding traveling in Hong Kong) were more likely to get vaccinated.
These studies build a picture of the complex contemporary healthcare landscape in Asia Pacific, in which individual attitudes toward the medical system are often shaped by a combination of traditional culture as well as modern socioeconomic factors.
The takeaway
Given its diversity, culture is a particularly essential consideration for MNC activities in Asia Pacific's healthcare landscape, across and within borders in the region. Building an understanding of the beliefs and attitudes of patients is an essential step towards ensuring the delivery of the best possible care and the positive reception of innovative medicines and treatments.
---
Related news & insights: