Asia Pacific's High-End Healthcare Market
March 2023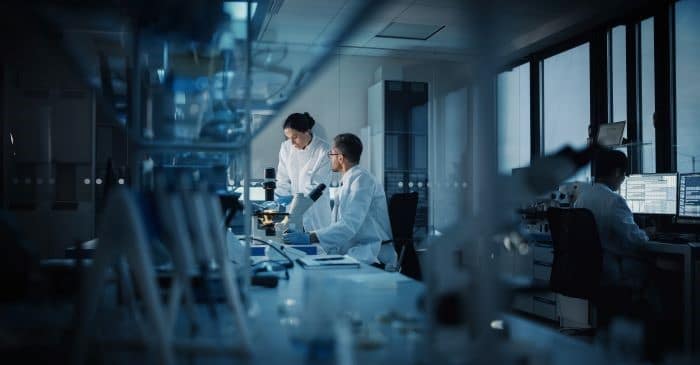 The maturation of markets across the Asia Pacific region is bringing access to a diverse suite of new healthcare solutions to a massive pool of consumers, including high-end healthcare (HEH) options. Catering to patients that are willing and able to pay a premium for exclusive services, HEH plays a key role in healthcare ecosystems by bringing cutting-edge medical services and facilities into new markets, spreading the latest and best biopharmaceutical sector innovations. In this manner, HEH widens access to world-class medical technologies, highly skilled healthcare professionals, and a range of amenities for enhanced medical outcomes and patient experiences. HEH services are also an important mechanism to bring specialised medical treatments or procedures for complex and frequently rare medical conditions to more patients.
Several noteworthy HEH elements include:
Expertise: Medical staff at HEH facilities undergo extensive training and are typically leaders in their respective fields.
Technology: HEH facilities are often equipped with state-of-the-art medical technology and equipment, enabling them to provide the most advanced medical treatments and procedures available.
Amenities: HEH facilities offer a range of amenities including accommodation and dining options, as well as other hospitality services.
Asia Pacific high-end healthcare policy highlights
China: Most Chinese HEH medical institutions are foreign-invested private hospitals, which have benefited from gradually liberalized restrictions on foreign investment. In 2004, the Notice on Conducting Pilot Work of Setting Up Wholly Foreign-Owned Hospitals allowed seven provinces and cities including Beijing, Tianjin, and Shanghai to set up wholly foreign-owned hospitals. Government support for private healthcare is also increasing. In 2019, the National Health Commission(NHC)and nine other ministries issued the Opinions on Promoting the Sustainable and Healthy Development of Private Medical Institutions, aiming to raise the role of private hospitals through increased land supply and tax credits.
Japan: Hospitals and clinics in Japan are run as non-profits by law, and 70 percent of medical costs are paid by universal insurance in both public and private medical institutions. Therefore, HEH refers to larger hospitals that provide more comprehensive medical services than clinics. According to medical regulations established in 1994, referral letters are required for outpatient visits at large hospitals, otherwise, patients need to pay additional fees.
Singapore: HEH in Singapore usually refers to private healthcare institutions that provide time-saving and comfortable medical services. The Singapore government mainly uses fiscal tools to balance public and private healthcare systems. In 2015, the government launched Medishield Life medical insurance, allowing citizens to use their medical savings account to purchase authorized private insurance schemes that cover private health services. However, to prevent the misuse of private medical resources, the Minister of Health announced that all additional insurance will have to include a co-payment option that is at least 5 percent of the hospital bill in 2018.
Thailand: HEH in Thailand is also often provided by private providers, and foreign patients are an important source of revenue. In 2019, foreign patients made 3.42 million visits to Thai hospitals and generated THB 140 billion in revenue. The government provides significant support to the healthcare industry, including a strategic plan to develop Thailand into a global medical and wellness hub by 2026. One related measure is to extend the length of permitted stay in the country from 30 to 90 days for those seeking treatment.
High-end healthcare case studies: China and Singapore
China and Singapore represent two contrasts of the Asia Pacific landscape, the former as a massive, geographically varied, and high-population nation with stratified levels of development and healthcare access, the latter as a compact, highly developed city-state with a globally leading healthcare system. Together, they illustrate the different manners in which HEH is beginning to play a significant role in healthcare systems across the region.
China
Background: HEH medical services were initially introduced in the early 2000s in China's major cities to cater to the needs of expatriates and affluent locals. With the recording-setting economic development of China and high personal disposable income, the demand for HEH medical services saw significant growth. In the following decade, the Chinese government realized the HEH market's potential and introduced policies to promote domestic investment in the healthcare sector, which led to a surge in the number of private hospitals and the establishment of HEH departments in public hospitals in major cities.
Competitive Landscape: Due to the unique competitive landscape of China's healthcare sector, the overall private healthcare sector occupies 29.8 percent of hospital beds but only receives 15.8 percent of total national patient visits. With the healthcare market predominantly occupied by public hospitals, talent and expertise in the healthcare sector are also drawn toward public hospitals for perks including faster professional advancement and access to the best domestic scientific research platforms.. Leveraging the expertise present in public institutions, public hospitals have developed HEH options in the forms such as 'special demand divisions' and 'international divisions' to meet the medical needs of expatriates, leaders, and wealthy citizens.
Public Hospitals: Public Hospitals that provide HEH are generally Class III general hospitals with special demand or international divisions. On average, regular inpatient beds have a six-square-meter utilization area and 0.4 nurses per bed. Each room is shared between six patients, and cost RMB 80 each night. Using Peking Union Medical College Hospital International Division as a benchmark, inpatient HEH offers single rooms and suites with designated doctors and nurses to each patient, but cost RMB1200 and 1800 per night respectively. For outpatient clinics, regular appointments cost RMB80, special demand division appointments cost RMB 300, and International Division appointments cost RMB900 for doctors at the same expertise level. Although technology utilization and expertise level are similar between regular services and HEH, the availability of expert appointments and service levels differ significantly. HEH services can only be paid out-of-pocket or with a selective range of healthcare insurance, but as a result, there are more treatment options that are not covered by China's Basic Medical Insurance (BMI).
Private Hospitals: To compete with public hospitals, private hospitals utilize a differentiated approach emphasizing high-demand but low-risk areas including gynecology and obstetrics, plastic surgery, and dental health. With superior service and greater medical resource availability, the HEH market saw tremendous growth in the past decade, for instance, specialized gynecology and obstetrics hospitals saw a compound annual growth rate (CAGR) of 39 percent since the first development of this niche industry. In general, private hospitals offer adequate healthcare outcomes, premium healthcare services, and can be found in a greater range of locations.
Singapore
Background: Singapore has established itself as a leading medical hub in the Asia-Pacific region, attracting patients from around the world who seek high-quality and innovative healthcare solutions. The HEH market in Singapore includes private hospitals and clinics that offer a wide range of medical services, including advanced medical imaging, specialized surgeries, personalized medical care, and cutting-edge medical technologies. Some leading private hospitals in Singapore that cater to the HEH market include Mount Elizabeth Hospital, Gleneagles Hospital, and Raffles Hospital.
Payment Methods: Singaporean citizens have MediShield and Medisave accounts. Medisave is a national medical savings scheme that helps cover out-of-pocket payments. Personal and employer salary contributions (8–10.5 percent, depending on age) to MediSave accounts are mandatory for all working citizens. MediShield Life, a universal basic healthcare insurance, is also mandatory for citizens and provides lifelong protection against large hospital bills and selected costly outpatient treatments. In addition, individuals can purchase supplemental private health insurance or get it through an employer. Patients who wish to obtain additional coverage for private hospitals or care in private wards in public hospitals can purchase private insurance adjacent to MediShield, and the premium can be paid with MediSave. HEH is more accessible to Singaporean citizens with readily available and optional insurance and saving schemes.
HEH cost: The Singapore government provides various subsidies to help make care more affordable, but the HEH market visit is not subsidized. For instance, C-class wards are shared by eight patients and are subsidized for 80 percent of the hospital bill, but A-class single occupancy wards are not subsidized at all. Overall, a specialized consultation costs around SGD39 for subsidized patients and SGD80 to 150 for private patients. The total bill for inpatient care in a C-class ward costs SGD2000 per day before subsidization, while the total bill is SGD6500 per day for a private ward.
Quality of Care: Private hospitals in Singapore are known for providing high-quality medical services, advanced medical technologies, and personalized patient care. These hospitals typically employ highly trained and experienced medical professionals and have state-of-the-art medical facilities and advanced medical treatments, such as robotic surgeries and gene therapies. Compared with the public sector, private hospital doctors can often be more experienced due to their competitive nature and higher salaries. In terms of technology, the public sector in Singapore is well-resourced and works with world-class equipment, though the private sector still offers more advanced machines and medical devices.
China's HEH market shows a disparity in geographic coverage in accordance with economic development. Still, from an international perspective, China's HEH market offers significant advantages of cost-effectiveness without compromising healthcare quality. Singapore has been known for its mature and advanced healthcare system and has shown a good track record in medical innovation and an efficiency-oriented regulatory environment. Benefitting from a comprehensive savings mechanism and supplementary private insurance in addition to mandatory insurance, Singapore's healthcare system offers flexible options between regular public healthcare and HEH services for its citizens.
The future of high-end healthcare
As economies across the Asia Pacific region continue to grow, the demand for HEH can be expected to surge. There is great market potential in the expansion of coverage and medical tourism across the region. Biopharmaceutical MNCs with specialised products and innovative treatments are advised to stay abreast of the latest HEH developments in Asia Pacific territories.
---
Related news & insights: