Building Influence in Asia Pacific through Public Affairs
October 2023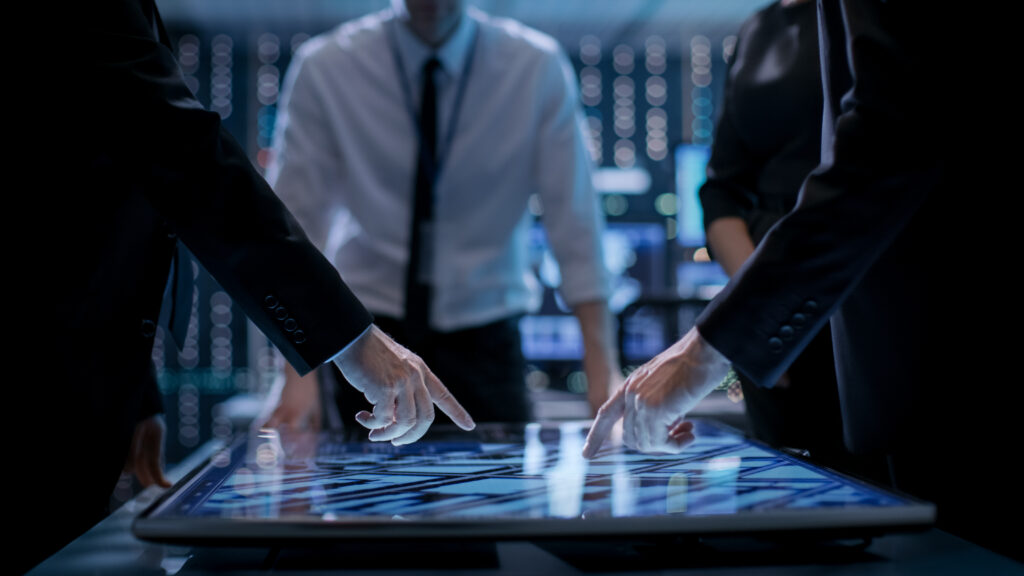 Most multinational companies agree that future potential growth is likely to be centred in Asia-Pacific, a region representing a third of the world's population and projected to account for half of global GDP by the end of the decade. However, for many companies investing in this diverse region, realising this potential growth will require a deeper understanding and an ability to navigate complex political landscapes and ever-changing policy environments. Setting up an effective public affairs function is indispensable. Here are the six key steps to take to get started with public affairs.
Understand your environment
Map out the issues that affect your business, identify regulatory risks and opportunities, and pinpoint the most important stakeholders for your industry. A market entry evaluation or "state of the nation" analysis can be an important first step. This allows public affairs leaders to prioritise key issues, identify relevant stakeholders and develop the right strategies. Ongoing monitoring is also important. Unlike Western markets, in Asia-Pacific, on-the-ground research is often necessary for gaining deeper insights into the direction of travel for policy-making.
Develop a plan
Any strategy should be based on your understanding of the environment and your stakeholders. It should look to the future to identify upcoming issues, so that plans can be implemented ahead of time. It is important to consider a methodology for measuring success, which should track against your business priorities and ultimately inform how you formulate strategies over time.
Develop internal capabilities
Public affairs is a people industry – building your own internal team should be a top priority. Often a regional lead would be looking to build a team from existing internal resources, who may have an inadequate understanding of what public affairs involves and how to go about it. Developing a capabilities framework is necessary for explaining the expertise, knowledge and skills required for the job. Building on this, it is important to implement a training programme and guidance mechanisms for cultivating these skills and expertise. Other important training areas include developing a clear ethical framework, such as anti-corruption guidelines.
Build your relationships ahead of time
Building the right relationships is the cornerstone of an impactful government affairs function. Once you have mapped your stakeholders, knowing how to build relationships with governments and their advisors is essential. Understanding and aligning with their priorities is important, and finding opportunities to partner with them on these issues builds trust and lasting connections. Often regional and local leaders are keen for investment, international expertise and solutions, and will look to multinationals and overseas experts for this. This should be the first step, rather than going to them with an ask.
Set goals and measure progress
The fundamental objective of government affairs is to support the company's business units. Strategic, effective stakeholder engagement requires both a thorough understanding of the goals and priorities of each business unit and a nuanced perspective on the company's capabilities and resources. GA teams with robust stakeholder engagement hold regular goal-setting meetings and strategy sessions with senior-level management and department heads, which helps align the long-term strategic nature of government affairs in Asia-Pacific with the short-term goals of the company's business units.
Various approaches and channels for effective engagement and outreach
Maximising the reach and positive business impact of stakeholder engagement means employing a holistic approach that integrates a variety of techniques and channels into engagement activities.
Direct Central Government Engagement is used to develop companies' existing connections with central government agencies and officials, while creating new engagement platforms for building long-term and sustainable relationships.
Third Party Advocacy is recommended as a way of enhancing existing relationships with relevant third parties, such as industry associations, academic institutes and non-governmental organisations (NGOs) that play an important role in policymaking and facilitating communication between industry and government.
Partnership Programmes are recommended as a way for companies to leverage their existing partnership efforts and cultivate long-term trusting relationships with key policy influencers and relevant stakeholders. These initiatives would allow companies to demonstrate their commitment to local markets and enhance their abilities to influence conversations at the regulatory and policymaking level.
Taken together, these elements make up a sustained, multidimensional strategy that lays the foundation of an impactful public affairs function. At Sandpiper, our regional public affairs team provides local insights and tailored service helping companies develop this capacity. Contact us to learn more.
Related news & insights: