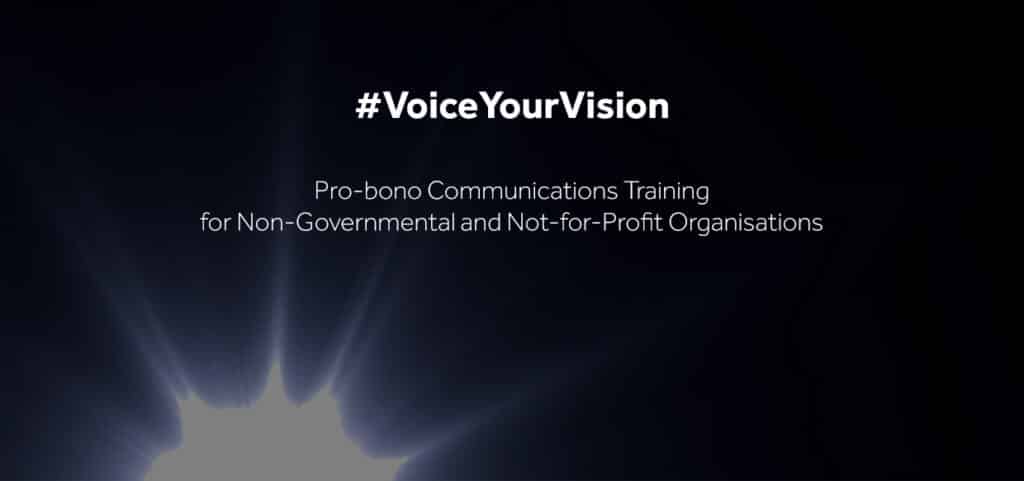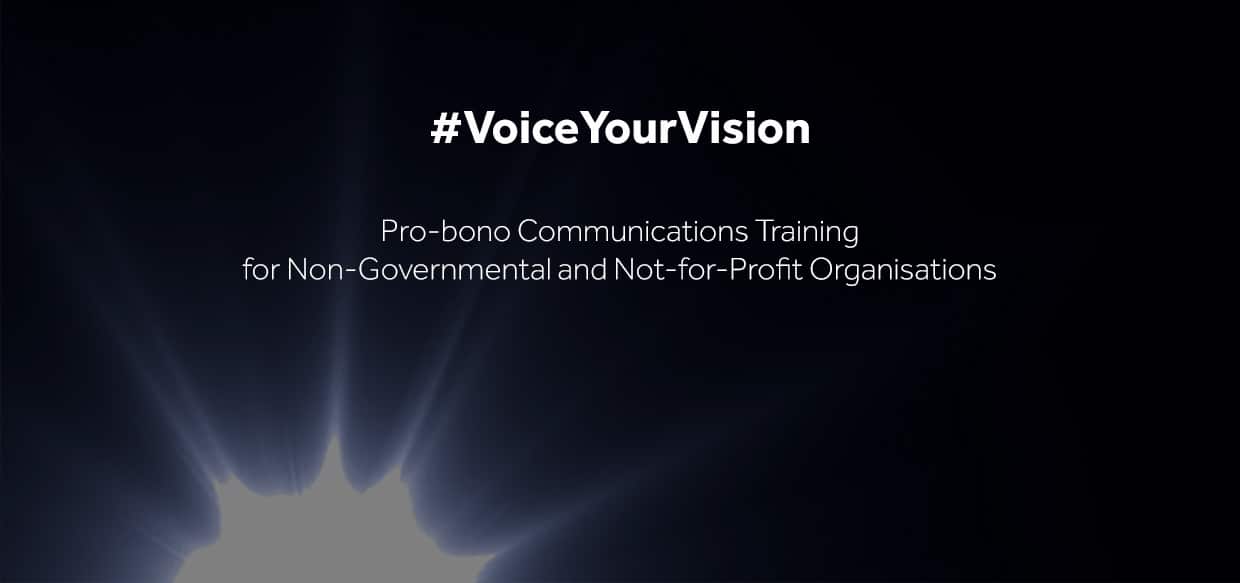 Our 'Voice Your Vision' programme offers public representatives of Non-Governmental ("NGO") and other Not-for-Profit ("NFP") organisations access to professional communications training and advice from Sandpiper's consultants.
With the growing complexity of the communications landscape it is increasingly difficult to gain attention and many advocates of important causes are struggling to have their messages heard.
Delivered through three-hour-long face-to-face group workshops, the programme aims to better equip participants to present and share their story with key audiences and engage them with their cause.
Initially in 2023, we are offering workshops in six markets (eight cities) around the region including Australia, China, Hong Kong SAR, Indonesia, New Zealand, and Singapore.
Event Details
Complete the form below to register your interest for an upcoming training session near you.
Australia
China
China
H.K. SAR
New Zealand
Singapore
Jakarta
Session 1
Jun 1
(Sydney)
Aug 17
(Beijing)
Mar/Apr 2024
(Shanghai)
Jun 27
(in Cantonese)
Jul 25
(Auckland)
Jun 14
Mar/Apr 2024
Session 2
Mar 14, 2024
(Sydney)
Mar/Apr 2024
(Beijing)
Oct 17
(in English)
Feb 28, 2024
(Auckland)
Nov 28
(TBC)
Every vision for change starts with one voice.
A voice that tells a story so powerful that it inspires another voice…
Every Voice Your Vision workshop aims to help advocates tell a powerful story, be heard,
and inspire more voices.